The early post-war period was marked by the American domination on a global scale in almost every possible aspect of human activity. In particular, its culture had a significant role in maintaining what is supposed to be the American identity, whether it was high art or popular culture. Phenomena such as the Walt Disney imagery expressed through cartoons and comics is certainly rooted in the memory of many children across the world, while the art lovers recognize Andy Warhol as the unique embodiment of American art (a mix of popular culture, classical art, and avant-garde legacy).
Alongside the mentioned two men, the upcoming exhibition at Bucerius Kunst Forum will feature the works of Norman Rockwell and Jackson Pollock, marking these four figures as the most important contributors to creating American identity through visual art. Under the title America! Disney, Rockwell, Pollock, Warhol, it will present their works for the first time under one roof.
America!
First off, it is mandatory to remind you that all four men were indeed pioneers in their artistic fields and yet each of them constructed their own image of the USA that became interwoven with our collective memory.
Norman Rockwell was an iconic chronicler of American life in the first half of the twentieth century. He is best known for his idyllic portrayals that tend to be satirical depending on the viewpoint, featured on magazine covers, calendars and certain merchandise. At that similar time, Walt Disney created an imaginarium of characters that swept generations of children and adults through memorable cartoons such as Snow-white, Fantasia, and Bambie.
The end of the 1940s and early 1950s saw the global recognition of Jackson Pollock, the charismatic Cowboy painter and the leading proponent of Abstract Expressionism, best known for his drip canvases. A couple of decades later Andy Warhol practically revolutionized the art world by constantly breaking the boundaries of what art is and should be. Warhol became saluted both for his commercial silkscreens of celebrities as well as his more conceptual films and photographs.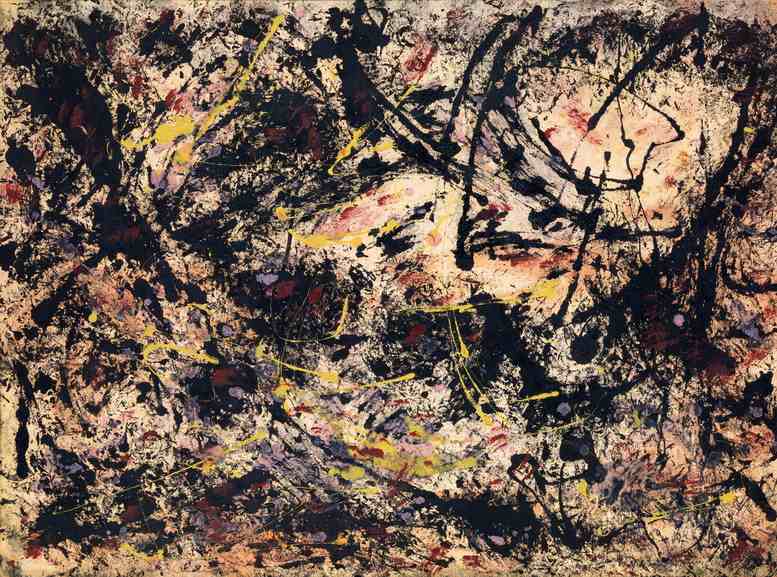 The Installment
Around one hundred and seventy works will show how these four men shaped American culture in the 20th century.
The majority of paintings, drawings, and graphic art will be loaned from leading international collections such as the Stedelijk Museum in Amsterdam, the Tate in London, the Israel Museum in Jerusalem, the Louisiana Museum of Modern Art in Humlebæk (Denmark), Museum Brandhorst in Munich, and Museum Ludwig in Cologne.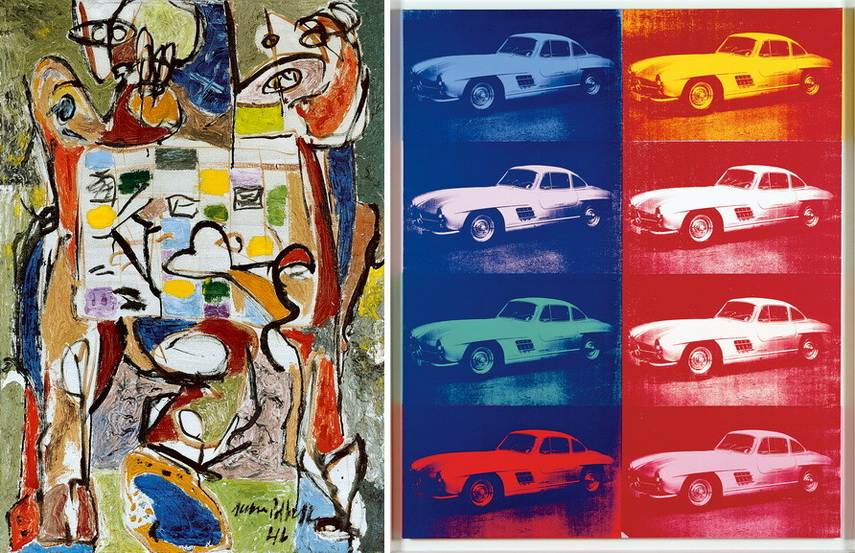 Disney, Rockwell, Pollock, and Warhol at Bucerius Kunst Forum
The exhibition will unravel the differences in approaches and aesthetic - from Rockwell's realism, and Disney's colorful illustrations, to Pollock's abstraction and Warhol's hybrid deliberation of the styles expressed by the former three figures.
America! Disney, Rockwell, Pollock, Warhol will be on view at Bucerius Kunst Forum in Hamburg from 19 October 2019 until 12 January 2020. A rich catalog with essays written by several distinct scholars (Greg Barnhisel, Daniel Kothenschulte, Stephanie Haboush Plunkett, Wolfgang Ullrich, and others) will accompany the show.
Featured image: Jackson Pollock - Number 23, 1948. Tate: Presented by the Friends of the Tate Gallery (purchased out of funds provided by Mr and Mrs H. J. Heinz II and H. J. Heinz Co. Ltd) 1960 © Pollock-Krasner Foundation / VG Bild-Kunst, Bonn 2019. All images courtesy Bucerius Kunst Forum.