For Aristotle, time is fundamentally linked to change and movement. The existence of these two notions is directly due to time and, in return, it could be said that time itself is made of changes and movement. It is an everlasting intrigue, an inspiration, an endless riddle whose stream never ceases to exist, and since the dawn of it, we have tried to understand and accept it. Six up-and-coming international artists are the latest to take on a quest to challenge time and our views on it in relations to identity, materiality and history, for a group show coming to Display Gallery.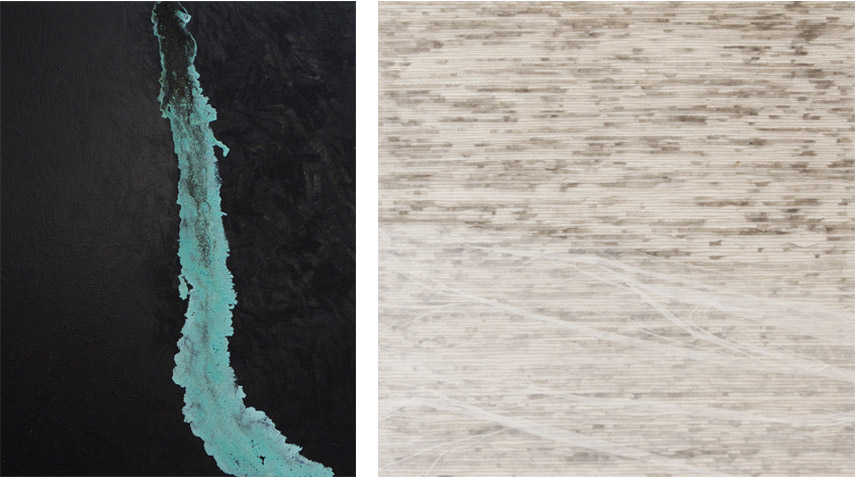 A Sequence of Nows Group Exhibition
In search for their own answers, these talented artists offer a unique insight into the idea of temporality, through a series of works in different mediums. As time is both individual and universal, it affects everyone, the only difference is our own perception of it. The artists' studies expressed through the works of art testify to time's inevitable ability to alter forms and consciousnesses, changing their meaning and imposing different realities. The process of making art is closely linked to the one of time - transformative, fluid and impactful, constantly reinventing us by adding and removing the elements of our being to its own desires.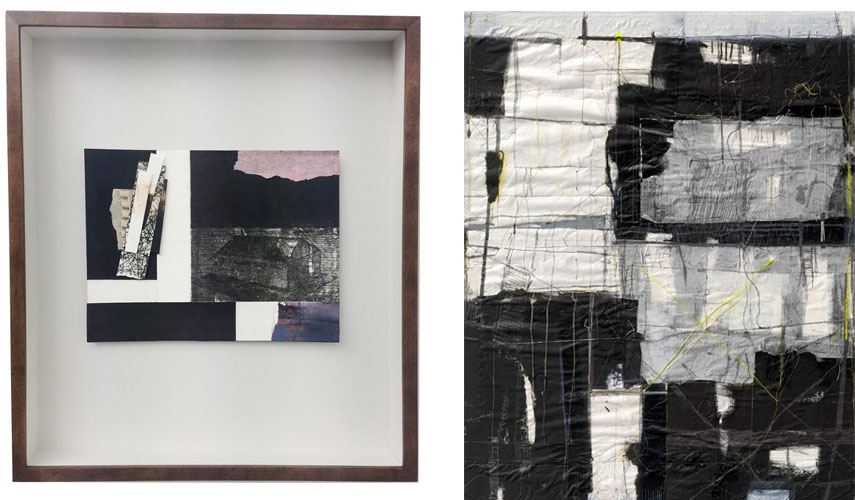 The Artists of Temporality
With the use of both traditional and unusual materials and ways of doing, the artists conduct a proper investigation on temporality. Their artworks are made of everyday materials such as burned paper pieces, powder, varnish, treads, but also mirrors and broken stockings. Set on copper plates and canvases, these multimedia traces of past presented in the now come from an exhausting course of action, involving for example an exposure to moonlight or daylight, like in the works of Caroline Abbotts and Claudia Barthoi, an incision of one's own hair like in the case of Yi Dai, simple, yet complex act of etching of Florian Foerster, applying acid and home-made paint in the case of Kristian Kragelund, or threading aluminum on the canvases of Andrea Medjesi-Jones. Whether they're abstract, conceptual or just strongly expressive, these symbolic artworks reveal and hide the subjective truths about time.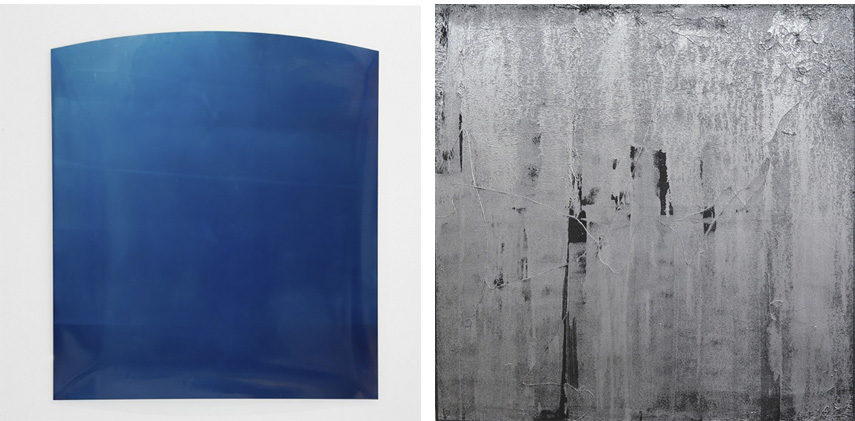 Exploring the Present at Display Gallery London
Adjoining A Sequence of Nows group exhibition there was also Moi Tran, who presented two action pieces on July 2nd. The artist put together a performance involving textile, in which she explored the ways time affects her work. Through a dual presentation, with the help of collaborators Rebecca Evans and Riam Samarzi, the fabric became an object of movement and a victim of time, while simultaneously being submitted to the repetition of action and creating a relationship with its surrounding space.
The group exhibition A Sequence of Nows is on view from July 3rd to July 30th 2015 at Display Gallery in London, UK.
Don't miss another event wherever you are - sign up for My Widewalls for free!
All images courtesy of Display Gallery.