Paris, the capital of the arts, will be richer for one more fair, as District 13 – International Art Fair will launch its first ever edition this September! Held at Hotel Drouot, an iconic institution of art history located in the heart of the city, it will offer the public a curated selection of some of the most prominent international galleries and representatives of the world of Street art.
District 13 Art Fair 2018 finds its inspiration in the city's 13th district, particularly the Tour Paris 13 – the largest ever collective Street art exhibition with over 4,500 m2 of floor space, walls and ceilings – and Street Art 13, a genuine open-air museum. Both of these immersive projects are led by Galerie Itinerrance. The fair will position itself in line with other major events in the capital dedicated to the movement, at the heart of a debate on its present and future.
The first edition of District 13 will bring a carefully selected range of international galleries and street artists coming from cities such as Paris, Los Angeles and Hong Kong, but also a wide range of accompanying events.
District 13 Art Fair 2018
The Exhibitors at District 13 Art Fair 2018
This year, the fair will welcome 21 exhibitors coming from all over the world. Mehdi Ben Cheikh, Galerie Itinerrance Director and District 13 Art Director stated:
We are bringing on board the most prominent artists in the world here, in Paris, to demonstrate that this is the true center of where things are happening.
Be sure to check out the booths of Garey the Third from Los Angeles and Hong Kong, presenting Ron Arad, Nobuyoshi Araki, Alexandre Farto AKA Vhils, Invader, Kathryn MacNaughton, and Cleon Peterson; Subliminal Projects from Los Angeles, bringing Thomas Campbell, Jillian Evelyn, Shepard Fairey, Mel Kadel, and Ravi Zupa; Galerie LJ from Paris, bringing SWOON and Andrew Schoultz; Galerie Itinerrance from Paris, featuring Inti, Maye, Shepard Fairey and Saner; Corey Helford Gallery from Los Angeles, with D*Face, Herakut, Hush, Hikari Shimoda and Kazuki Takamatsu; Pure Evil Gallery from London, presenting, of course, Pure Evil; GCA Gallery from Paris and Nice, bringing Etnik, Momies, Nevercrew, Ratur and Sckaro; and Swinton Gallery from Madrid, bringing Kyle Hughes-Odgers, Mario Mankey, Alice Pasquini, Saner and Laurence Vallières; among others.
The List of Exhibitors
A Varied Program
In addition to an eclectic mix of international exhibitors, the fair will bring together a comprehensive side program.
In a series of conferences, the fair will welcome specialists who will discuss the different facets of the movement and the market. The public will also have an opportunity to experience autograph sessions and meetings with international artists specially invited for the event, take advantage of a guided tour around the Street Art 13 open-air museum or take part in the auction being held on the final day, where a few previously unknown pieces will be offered for sale.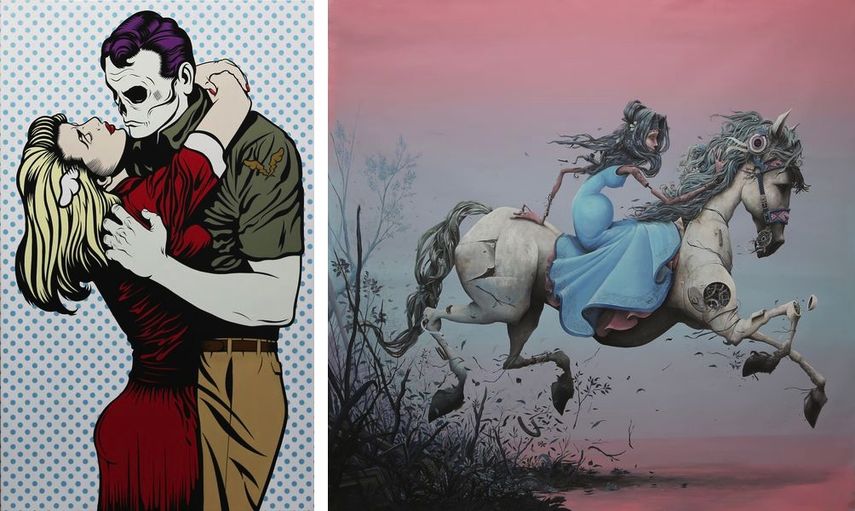 The Venue
Founded in 1852, Hotel Drouot is the world's oldest auction house and a beloved Paris institution. With 7,000 m2 of which 4,000 m2 devoted to auctions, 1,200 auctions each year, 4,000 visitors per day and 16 auction rooms, it is also the world's largest auction house.
A focal point for contemporary art, it has auctioned some of the greatest names throughout the history of art, including Picasso, Matisse, Braque and Dalí.
This will be the first time ever that this renowned institution will be hosting a fair dedicated to urban art. It will be a special opportunity to see the works from a movement which lies at the heart of the debate and future of contemporary art at this prestigious venue. Olivier Lange, Group CEO at Drouot said:
By getting involved in the first District 13 Art Fair, Drouot is illustrating the vitality Paris brings to the international art market and its tradition as a 'city of artists' for contemporary creation.
The Location
Practical Information
District 13 will take place at Hôtel Drouot in Paris from September 26th until September 30th, 2018. The Press Preview will be held on Wednesday, September 26th, from 3 to 6 p.m., while the Private Viewing by invitation only will be held from 6 to 10 p.m.
The doors of the fair will be open from 11 a.m. to 7 p.m. on Thursday, from 11 a.m. to 8 p.m. on Friday and Saturday and from 10 a.m. to 7 p.m. on Sunday. The auction will be held on Sunday at 3 p.m. The price of the 1-Day Pass will be 10€ and the 4-Day Pass will be 15€.
For more information, visit the official website of the fair.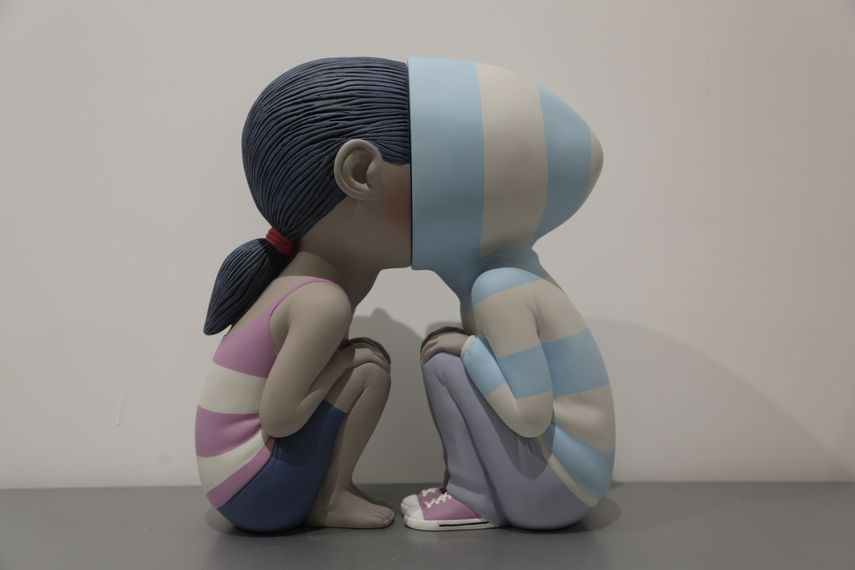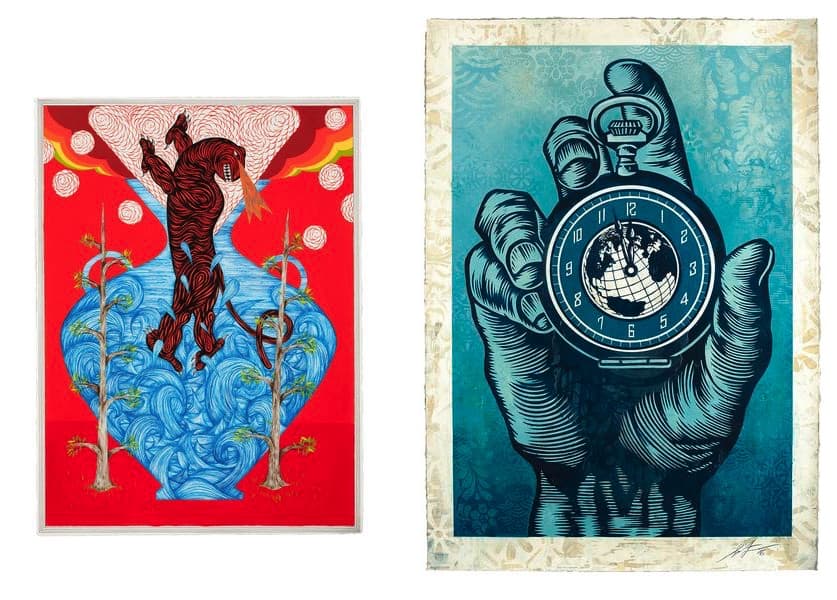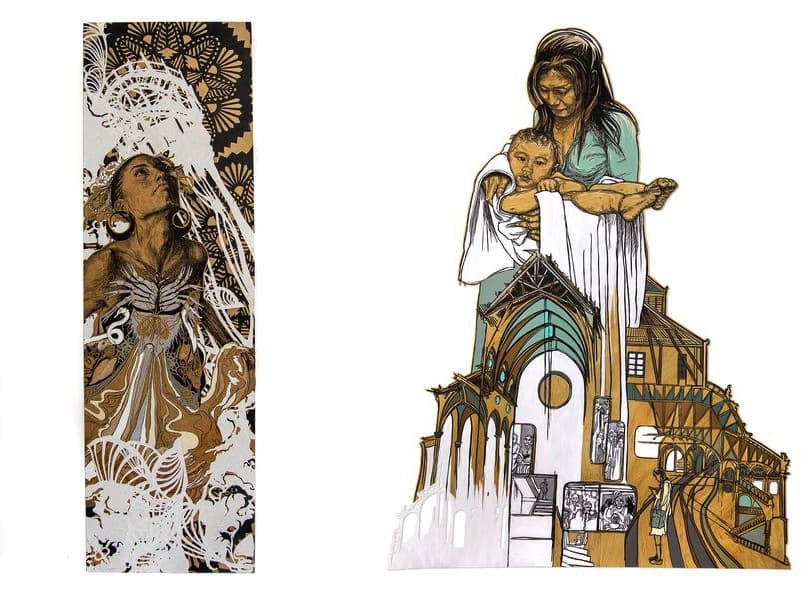 Featured images: District 13, Drouot. Photo by Milan Poyet – Vigie Production. All images courtesy of District 13.