The small village of Erriadh, settled in the largest North African island of Djerba, Tunisia has just become an art destination. Over the course of July, 34 international street artists have created 94 mural interventions around the walls of the village as a part of the Djerbahood project, with hundreds more to come.
Launched by the Parisian Galerie Itinerrance, Djerbahood is designed to breathe life into Erriadh, of authentic visual appeal, oozing with tradition, is designated as the next top destination within the highly popular Djerba, as a new gallery in the open.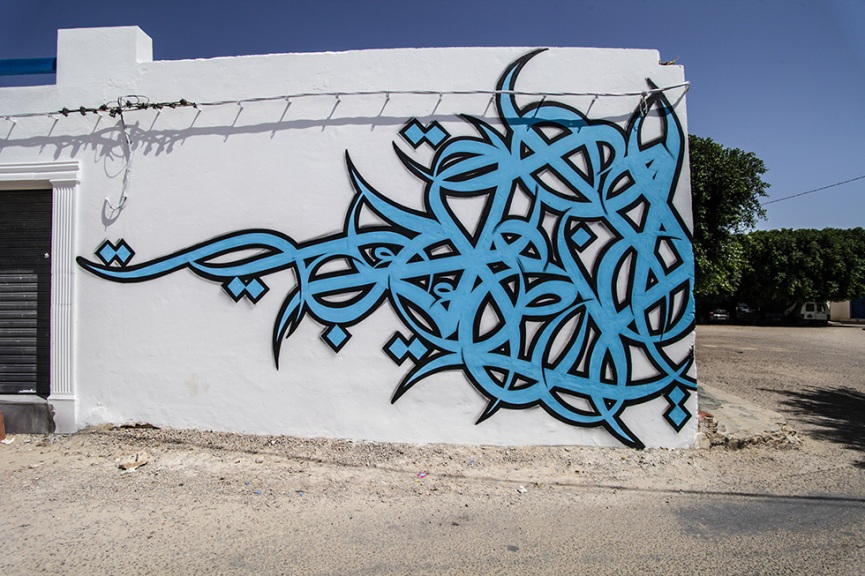 Erriadh Village
Trapped somewhere in time, Erriadh counts as one of the oldest villages in Tunisia. Typical North African urban architecture is preserved in the narrow streets and "houch" houses, usually washed in white lime and decorated with bright blue accents on doors and windows. The large souk in the central village is the place of life, while other cultural destinations are relatively rare to find, despite the rich history. Erriadh is the home to the second oldest Jewish synagogue in the world, while Muslim, Jewish, and African trails cross and exchange knowledge and goods in peace for centuries. Locals are generally traditional, but highly hospitable and kind, reacting positively to the novel street art happenings, although admitting the surprise.
Djerbahood is conceived as a long-lasting project, similar to the Wide Open Walls of Gambia, which will change over time introducing new artists and new street artwork. While fusing the old Tunisian heritage with the new artistic expressions, it promises to leave a durable and important mark in the future cultural and economic development of Djerba region.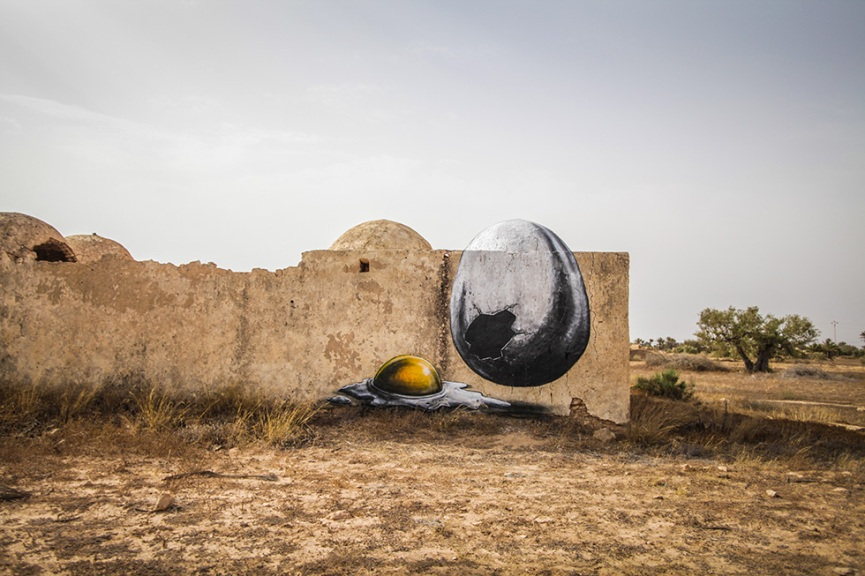 Djerbahood is Now Open!
Months of July and August this summer are marked by artists coming from different countries and cultures, taking weekly turns in the Erriadh 'art residence', painting walls of the village. Visual spice from Mexico, Brazil, Morocco, Japan, China, UK, France, and many other countries are already leaving their signature murals to enliven the place. All of the creatives agreed to create new public works of art changing the face of the village. Brilliant new pieces are awarding an extra aesthetic value to Erriadh's outer shell, as the artists compose murals true to their signature expressions, but always in accordance with the local environment. Every one of them is free to paint several walls in Erriadh, transforming it into an open sky, living and breathing, museum. Djerba has just scored another extraordinary tourist attraction, it appears!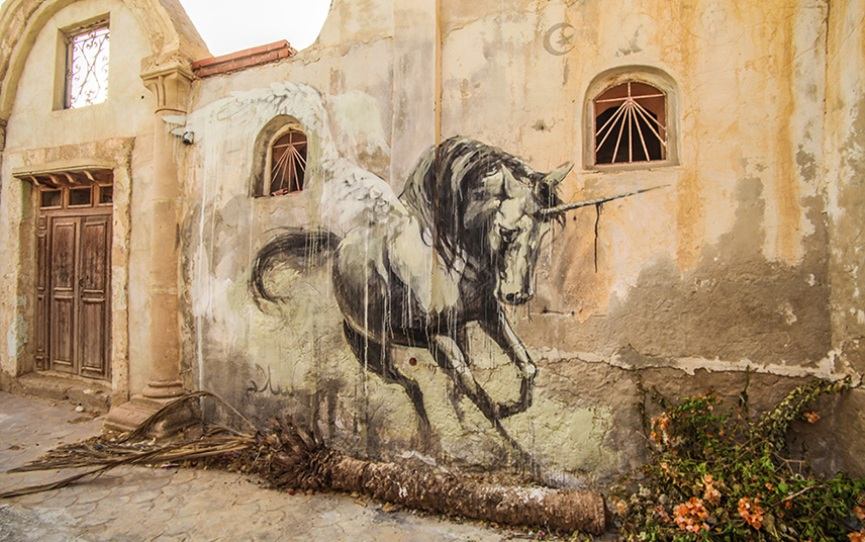 Brilliant Street Artists
Lineup of invited artists can be paralleled with the most famous, or prestigious, urban art exhibitions or fairs across the planet. Opening the Djerbahood project, there were none other than Roa, C215, Faith47, Know Hope, Herbert Baglione and eL Seed - each of them attracting tremendous attention, while raising even more international interest in a group. More participating artists include Bom K, Curiot,Shoof, Saner, TwoOne, Jaz, Liliwenn, Mosko, Pantonio, Dabro, Tinho, Add Fuel, Paulo Arraiano, Mario Belem, Stew, Rodolphe Cintorino, Nina, Evoca1, Malakkai, Dome, Seth, Amose, Calma, Pum Pum, Dan23, M-City, Btoy, Zepha, Orticanoodles and a lot more to come! The final number of muralists will come to a hundred, coming from 30 different countries around the planet.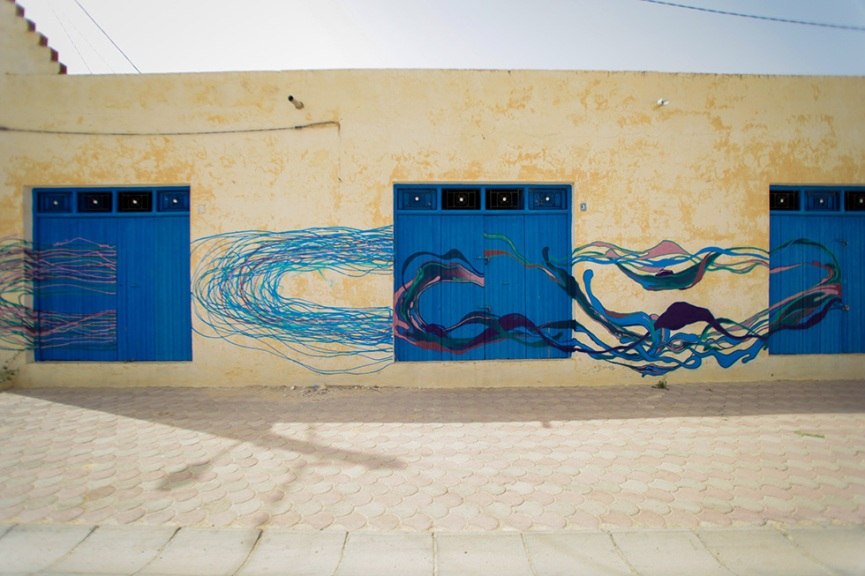 Djerbahood Web Series
The project is expanding into a virtual realm via many social media channels found of its website, and by making an unprecedented Web Series entitled "Welcome to Djerbahood". Galerie Itinerrance will follow the development of the street art adventure, documenting all of the creatve highlights with a camera. The web series will premiere on September 5, via ARTE Creative TV, presenting ten 4-minute episodes of the production.
Photo Credits: Aline Deschamps and Galerie Itinerrance.