For more than half a century since the first documenta art exhibition, this trailblazing show invites some of the most prestigious names on contemporary art scene to exhibit their works on a carefully curated stage. The first documenta was a retrospective of works from artistic movements that marked the beginning of the 20th century such as Futurism, Cubism, and Fauvism, while the following editions were sculptured according to ideas and concepts of their artistic directors. The first edition was also marked by 130,000 visitors who came to Kassel to see the exhibition. This year's documenta 14 will be held at Kassel and Athens, and both locations expect their visitors with an impressive program. We focus on and point out some of its the concepts and highlights.
Documenta Art Exhibition - Concepts
Known for its innovative approach to art scene and standard-setting exhibition concepts, documenta became over the years not just an art event that charts the current happenings, but the one that also disturbs the societal notions about art. For documenta 14, the underlining and guiding curatorial choices come from thinking on the conditions of displacement, possession, dispossession, debt, and relations between capital, language, nature, and power. Covering a broad and complex array of problems and topics, documenta 14 builds its theoretical base through writings by some of the most prominent authors and creatives in these fields, published in the South as a State of Mind magazine.
Founded in Athens in 2012, South is far from being just a discursive lens for the exhibition. It is actually a place of research, art and literature that parallels the documenta 14, helping it frame its concerns and aims. Four special issues have been published biannually so far, preceding the opening of the show in Athens and Kassel, and can be read here.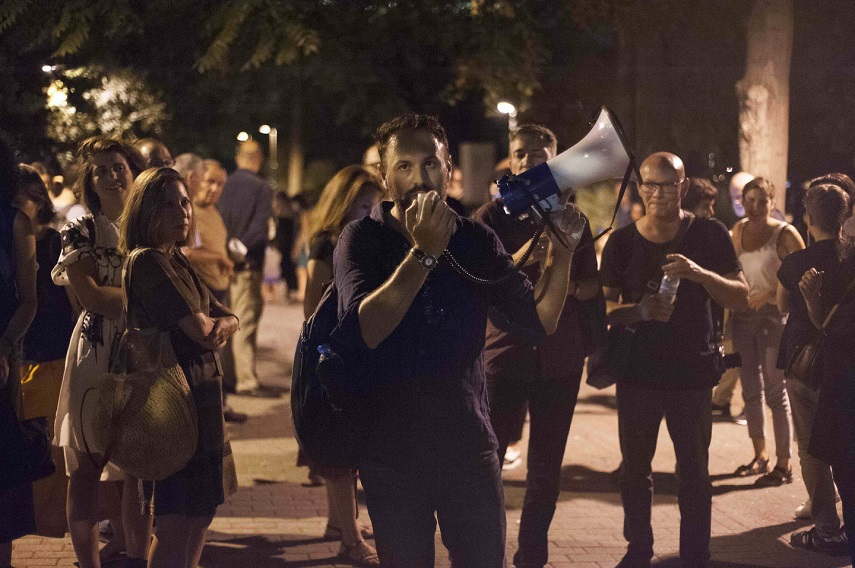 Highlights of the 14th Edition
The first artwork that will be created for the show is The Parthenon of Books by Marta Minujín. The artist is known for her previous work under the same title, created in 1983, comprising of an installation created from banned books from all over the world. This time, a public call has been sent out, asking for book donations, while the installation is planned to be set up in June in Kassel. Envisioned to be a true-to-scale replica of the Acropolis temple in Athens, it will symbolize a resistance to oppressive systems of control.
More of the pressing issues are explored in a series of experimental documentary and fiction films that are broadcasted by Hellenic Broadcasting Corporation (ERT), and organized by documenta 14. The films are shown every Monday midnight, starting on December 19, 2016 and lasting until September 18, 2017. The films are selected not just because of the subjects they cover, but also because of their novel filmic form.
Finally, documenta 14 is also marked by a rich schedule of public events, the Parliament of Bodies, that took place from October 2016 to February 2017 in Athens.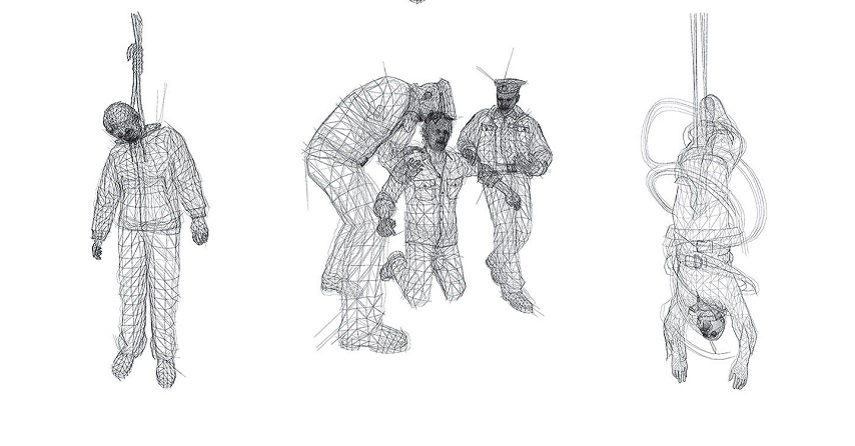 Athens List of Artists Revealed
An impressive list of artists has been revealed for Athens half of documenta 14, who will exhibit their works at 47 venues in the city. The list includes: Abounaddara, Akinbode Akinbiyi, Nevin Aladağ, Daniel García Andújar, Danai Anesiadou, Andreas Angelidakis, Aristide Antonas, Rasheed Araeen, Ariuntugs Tserenpil, Michel Auder, Alexandra Bachzetsis, Nairy Baghramian, Sammy Baloji, Arben Basha, Rebecca Belmore, Sokol Beqiri, Roger Bernat, Bili Bidjocka, Ross Birrell, Llambi Blido, Nomin Bold, Pavel Brăila, Geta Brătescu, Miriam Cahn, María Magdalena Campos-Pons and Neil Leonard, Vija Celmins, Banu Cennetoğlu, Panos Charalambous, Nikhil Chopra, Ciudad Abierta, Anna Daučíková, Moyra Davey, Yael Davids, Agnes Denes, Manthia Diawara, Beau Dick (1955–2017), Maria Eichhorn, Hans Eijkelboom, Bonita Ely, Theo Eshetu, Aboubakar Fofana, Peter Friedl, Guillermo Galindo, Regina José Galindo, Israel Galván, Niño de Elche, and Pedro G. Romero, Pélagie Gbaguidi, Apostolos Georgiou, Yervant Gianikian and Angela Ricci Lucchi, Gauri Gill, Marina Gioti, Beatriz González, Douglas Gordon, Hans Haacke, Constantinos Hadzinikolaou, Irena Haiduk, Ganesh Haloi, Anna Halprin, Dale Harding, David Harding, Maria Hassabi, Edi Hila, Susan Hiller, Hiwa K, Olaf Holzapfel, Gordon Hookey, iQhiya, Sanja Iveković, Amar Kanwar, Romuald Karmakar, Andreas Ragnar Kassapis, Kettly Noël, Bouchra Khalili, Khvay Samnang, Daniel Knorr, Katalin Ladik, David Lamelas, Rick Lowe, Alvin Lucier, Ibrahim Mahama, Narimane Mari, Marie Cool Fabio Balducci, Mata Aho Collective, Mattin, Jonas Mekas, Angela Melitopoulos, Phia Ménard, Lala Meredith-Vula, Gernot Minke, Marta Minujín, Naeem, Mohaiemen, Hasan Nallbani, Joar Nango, Rosalind Nashashibi and Nashashibi/Skaer, Negros Tou Moria (Kevin Zans Ansong), Otobong Nkanga, Emeka Ogboh, Olu Oguibe, Rainer Oldendorf, Pauline Oliveros (1932–2016), Zafos Xagoraris, Joaquín Orellana Mejía, Christos Papoulias, Véréna Paravel and Lucien Castaing-Taylor, Benjamin Patterson (1934–2016), Dan Peterman, Angelo Plessas, Nathan Pohio, Pope.L, Postcommodity, Prinz Gholam, R. H. Quaytman, Abel Rodríguez, Tracey Rose, Roee Rosen, Lala Rukh, Arin Rungjang, Ben Russell, Georgia Sagri, Máret Ánne Sara, Ashley Hans Scheirl, David Schutter, Algirdas Šeškus, Nilima Sheikh, Ahlam Shibli, Zef Shoshi, Mounira Al Solh, Annie Sprinkle and Beth Stephens, Eva Stefani, K. G. Subramanyan (1924–2016), Vivian Suter, El Hadji Sy, Sámi Artist Group (Britta Marakatt-Labba, Keviselie/Hans Ragnar Mathisen, Synnøve Persen),Terre Thaemlitz, Piotr Uklański, Antonio Vega Macotela, Cecilia Vicuña, Annie Vigier & Franck Apertet (les gens d'Uterpan), Wang Bing, Lois Weinberger, Stanley Whitney, Elisabeth Wild, Ruth Wolf-Rehfeldt, Ulrich Wüst, Sergio Zevallos, Mary Zygouri, Artur Żmijewski.
Artists that are no longer with us, but whose work will be displayed at documenta 14 incude: Stephen Antonakos (1926–2013), Arseny Avraamov (1886–1944), Étienne Baudet (ca. 1638–1711), Franz Boas (1858–1942), Lucius Burckhardt (1925–2003), Abdurrahim Buza (1905–1986), Vlassis Caniaris (1928–2011), Sotir Capo (1934–2012), Cornelius Cardew (1936–1981), Ulises Carrión (1941–1989), Agim Çavdarbasha (1944–1999), Jani Christou (1926–1970), Chryssa (1933–2013), Andre du Colombier (1952–2003), Bia Davou (1932–1996), Ioannis Despotopoulos (1903–1992), Thomas Dick (1877–1927), Maria Ender (1897–1942), Forough Farrokhzad (1935–1967), Tomislav Gotovac (1937–2010), Nikos Hadjikyriakos-Ghika (1906–1994), Oskar Hansen (1922–2005), Sedje Hemon (1923–2011), Tshibumba Kanda Matulu (1947–1981 disappeared), Kel Kodheli (1918–2006), Spiro Kristo (1936–2011), KSYME-CMRC (founded 1979), Maria Lai (1919–2013), George Lappas (1950–2016), Ernest Mancoba (1904–2002), Oscar Masotta (1930–1979), Pandi Mele (1939–2015), Benode Behari Mukherjee (1904–1980), Krzysztof Niemczyk (1938–1994), Ivan Peries (1921–1988), David Perlov (1930–2003), André Pierre (1915–2005), Dimitris Pikionis (1887–1968), Anne Charlotte Robertson (1949–2012), Erna Rosenstein (1913–2004), Scratch Orchestra (1969–1974), Allan Sekula (1951–2013), Foto Stamo (1916–1989), Gani Strazimiri (1915–1993), Władysław Strzemiński (1893–1952), Alina Szapocznikow (1926–1973), Yannis Tsarouchis (1910–1989), Lionel Wendt (1900–1944), Basil Wright (1907–1987), Andrzej Wróblewski (1927–1957), Iannis Xenakis (1922–2001), Androniqi Zengo Antoniu (1913–2000), Pierre Zucca (1943–1995)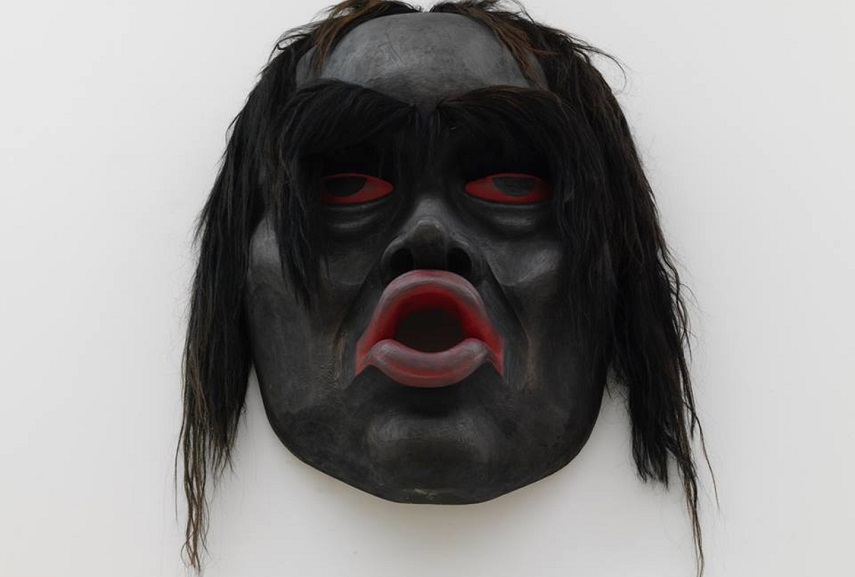 Documenta 14 at Kassel and Athens Venues
The initial documenta in 1955 was a brainchild of Arlond Bode, and academic professor who wished to reconnect Germany and its artistic scene with the rest of the world after World War II. The show has grown over the years, currently being one of the most anticipated art events in Europe. After the initial success of the first documenta, the exhibition cycle has been established, and the exhibitions have been organized by a limited liability company with the city of Kassel and State of Hesse as shareholders.
documenta 14 takes place in Athens, from April 8 – July 16, and in Kassel, Jun 10 – September 17, 2017.
Featured image: Sergio Zevallos - Educación cívica (Civic Education), performance, 2016, photo by Stathis Mamalakis. All images used for illustrative purposes only.