This season's most intriguing group show from the Hang-Up Gallery, comes under the name of Dog Days. They are proud to feature 16 of their leading contemporary and urban artists, who will showcase their work in joined forces for this group exhibition. The freshly created artworks for this show will include those of the British duo named Connor Brothers, Dutch collaborative Crail Moansburg, Spanish street artist David de la Mano and Italian street artist RUN, alongside contemporary London based artists Dave White, Delphine Lebourgeois, David Schienmann, Lauren Baker, Magnus Gjoen, Mark Powell and Rosie Emerson. The exhibition will also feature original works by collage artists Oddly Head and Joe Webb, including the latest print releases from the internationally acclaimed Harland Miller and Takashi Murakami.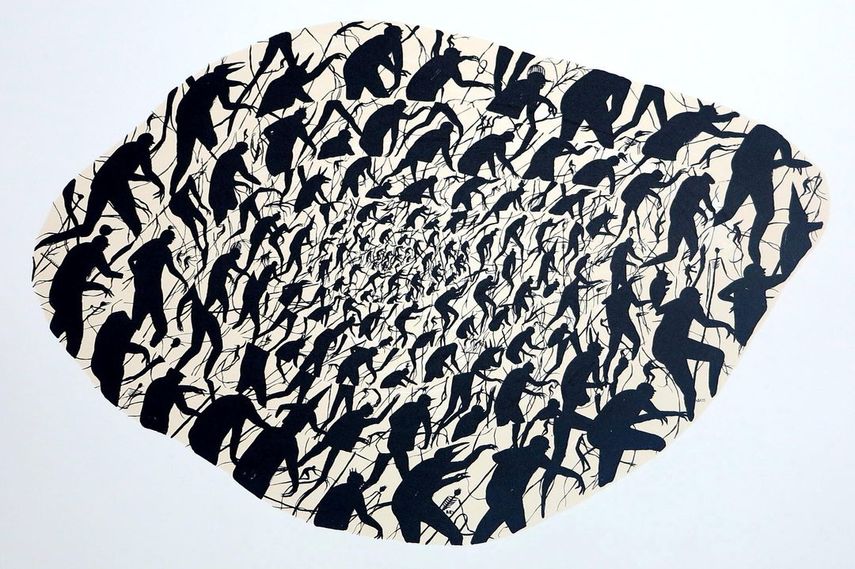 David de la Mano – Limited Edition Release
Another unique part of this noteworthy event will be the premier publishing of a limited edition release, produced by the acclaimed street artist David de la Mano. Hang-Up Gallery was thrilled to team up with the esteemed, Brixton based, Hardground Printmakers to release the amazing El Hoyo. Based on one of the most popular originals, the meticulously crafted two color screen print will be released on the opening night of the exhibition. Keep in mind, this limited edition comes in 50 pieces, so make sure you grab yours in time.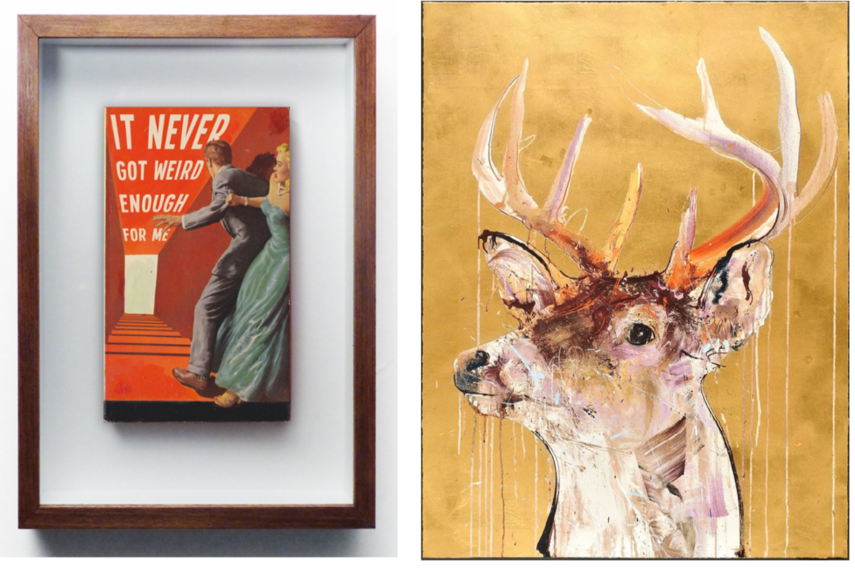 The Dog Days Aren't Over
Assemblage of artists, such as this one, promises an inspiring and engaging show. From the intricate works of RUN, whose level of detail and complexity is rarely seen in street art today, to handmade collages of Joe Webb, in which he depicts surreal narratives with a comical and cynical take on the modern world, this group exhibition is a must-see. And if all of those enticing names aren't enough to spark your interest, maybe this is - namely, Hang-Up Gallery will be giving away a handful of the limited edition prints by one of the major exhibiting artists at the launch night. All you have to do is speak with the gallery staff on the night of the event, for the details. A pretty sweet deal, don't you think?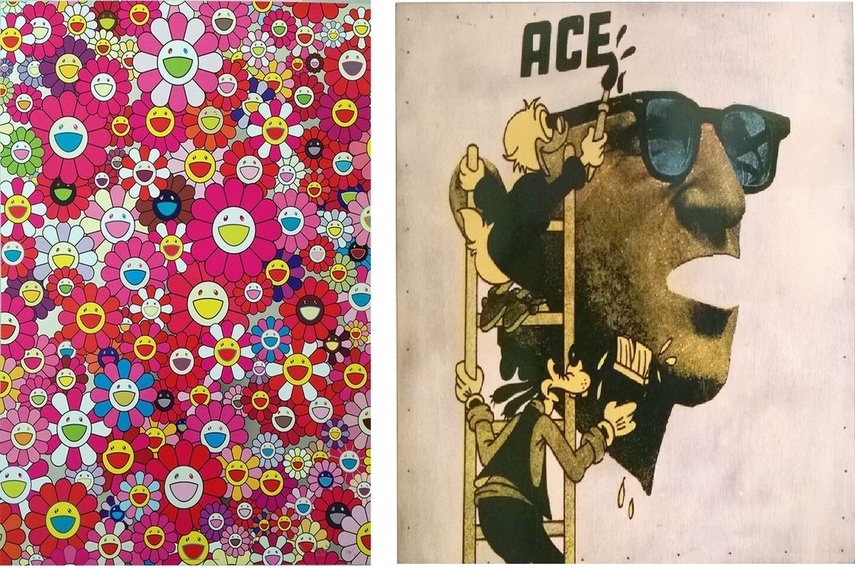 Dog Days: Summer's Hottest Artists at Hang-Up Gallery in London
The London based contemporary art gallery keeps pushing the boundaries and breaking the mould with its exquisite and fresh line-up of artists. Hang-Up's dynamic exhibition program will be crowned with this gem of a show, entitled Dog Days, where the 16 showcased artists will, once again, prove why they are the cream of the crop. This highly anticipated show will be in private viewing on Thursday, the 23rd of July, from 6 - 9pm, and the public opening will occur on July 24th, 2015, in the bohemian neighborhood of Stoke Newington, London's Hang-Up gallery.
Sign up for free to My Widewalls, and stay informed about the upcoming exhibitions!
Featured images:
Joe Webb - Getaway, 2015
Crail Moansburg, 2015
Oddly Head, 2015
All images courtesy of Hang-Up gallery.