The works by the legend of contemporary art Donald Judd will be exhibited at David Zwirner New York! The Donald Judd exhibition will be an event celebrating one of the most important art movements and art icons of the 20th Century. Judd is famous American artist whose work is usually associated with minimalism (although the artist himself disavowed the term minimalism – be sure to check out our article about 10 Minimalist Artists). Judd's oeuvre is simply amazing; the artist used different techniques and styles, and he never had a uniformed body of work. David Zwirner New York will present an exhibition of works in Cor-ten steel by this great artist -  the selection will feature a range of forms in this distinctive material, which the artist began to produce in earnest in 1989 and would continue to elaborate on until his death in 1994.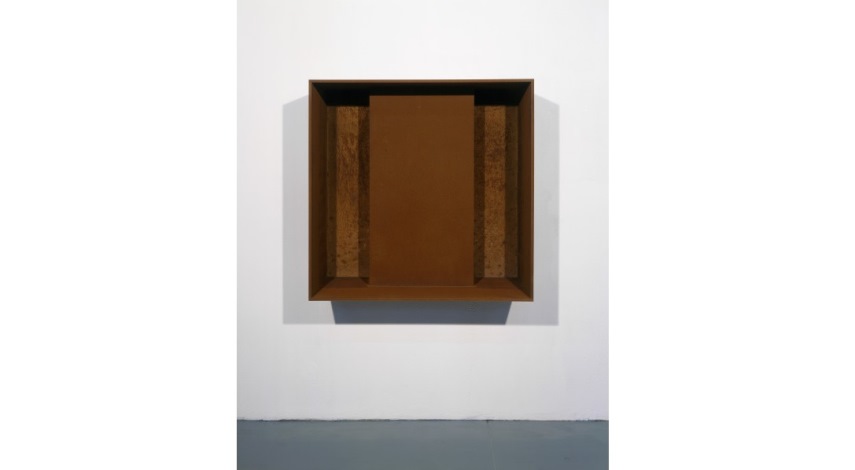 Donald Judd – Exploring Objects
Although Donald Judd began his art career as a painter (creating mainly expressionistic paintings), the artist started to explore materiality and objects - constructions in which materiality was central to the work. Throughout his career, Judd endeavored to produce objects that were entirely self-referential. As he wrote in 1968: A shape, a volume, a color, a surface is something itself. It shouldn't be concealed as part of a fairly different whole. For Judd, Cor-ten enabled a whole new avenue for exploring many of the fundamental preoccupations of his oeuvre, such as the relationships between surface and volume, as well as color and form. In 1988, with the intention of localizing his production near his residence and studio in Marfa, Texas, where he had been living since 1973, Judd opened a workshop in a disused ice factory, naming it El Taller Chihuahuense (The Chihuahuan Workshop, after the Chihuahuan Desert, in which Marfa is located). The ability to make Cor-ten works in Marfa allowed Judd to quickly experiment with the material in a way not done before.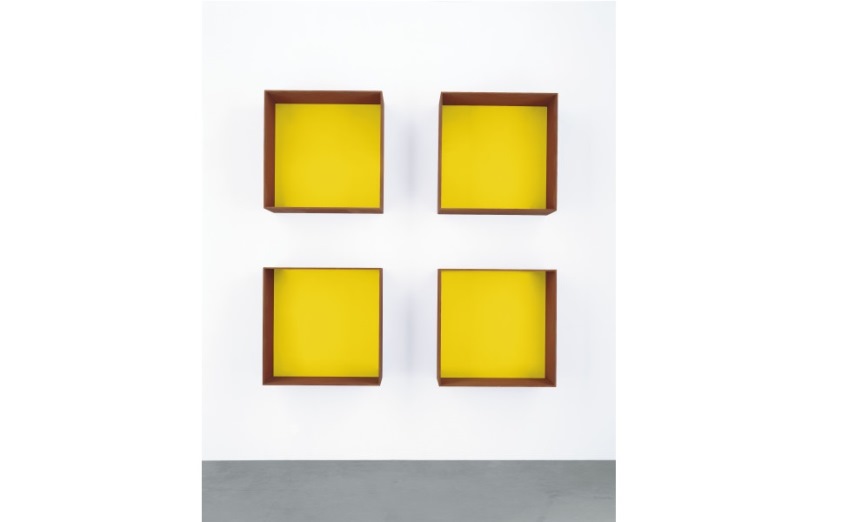 Cor-ten Works
Although Donald Judd had previously executed a handful of works in Cor-ten steel, primarily as outdoor commissions or site-specific works, the artist began to translate a number of his key free-standing and wall-mounted forms into Cor-ten, specifying after 1989 that these works not be placed outside so as to minimize the degradation of their surfaces over time. Highlights from the exhibition will include four floor works from 1989, each measuring 1 x 2 x 2 meters, which relate to the anodized aluminum floor works installed by Judd in his exhibition at the Staatliche Kunsthalle Baden- Baden that year. Open only on the top, these works are divided vertically in different spatial configurations, sometimes introducing color, thus implicitly exploring serial repetition and difference. Another floor work, from 1979—one of Judd's earliest efforts in Cor-ten steel—comprises six slender, modular units, which are positioned closely together so as to give the viewer the impression of a single, cohesive whole.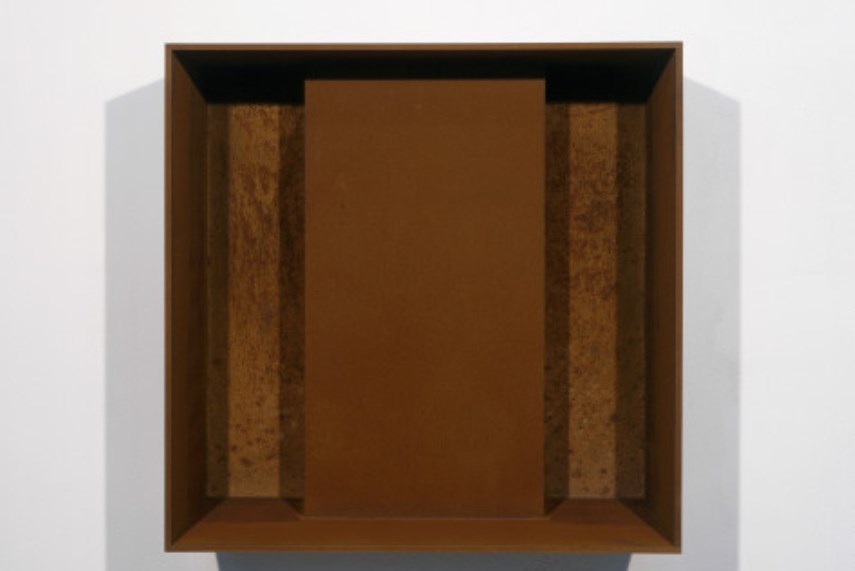 Donald Judd Exhibition at David Zwirner Gallery
The Donald Judd exhibition is organized in collaboration with Judd Foundation and curated by Flavin Judd. A fully illustrated catalogue with an essay by art historian Courtney Fiske is forthcoming from David Zwirner Books. The exhibition will be on view from November 7 until December 19, 2015 at David Zwirner, New York (537 West 20th Street). Opening reception is scheduled for Saturday, November 7, 6-8pm. Guided tour with exhibition curator Flavin Judd (who is Donald Judd's son) will take place on Saturday, November 7, 1030am.
To be informed about upcoming exhibitions, sign up for My Widewalls! It's free of charge!
Featured Images: Donald Judd
Images are courtesy of David Zwirner (except the featured image).