For years, Dora Maar was remembered solely as the muse who inspired Pablo Picasso. However, she was a talented and accomplished artist who made work that developed quickly from acute poetic street realism to otherworldly Surrealist manipulations. She abandoned photography for painting due to Picasso's insistence that "inside every photographer is a painter trying to get out." 
The enigmatic artist has been the subject of renewed interest thanks to several posthumous exhibitions. The Centre Pompidou will soon present the largest retrospective dedicated to Dora Maar ever held in France, showcasing the breadth and proficiency of her work in an effort to reposition her as an artist in her own right.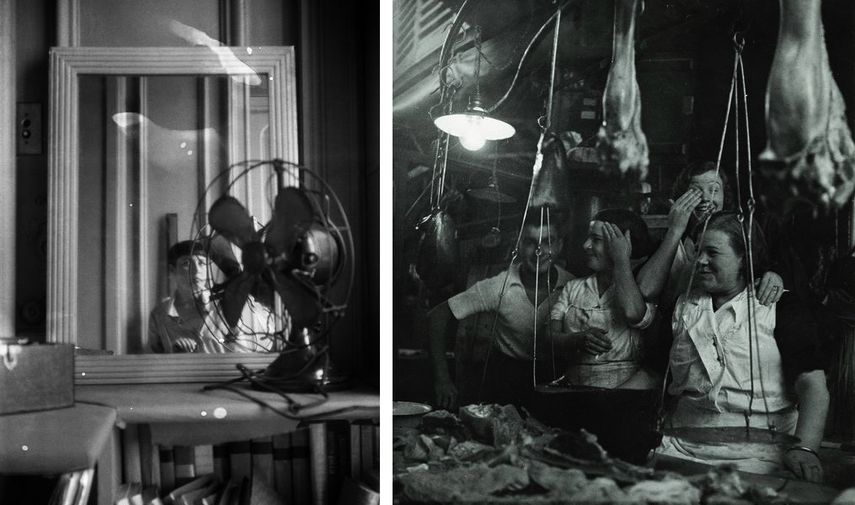 The Practice of Dora Maar
Choosing photography as her profession, Dora Maar initially worked on commissions, opening a photography studio with film set designer Pierre Kéfer. Specializing in portraiture, fashion photography and advertising, she distinguished herself by her photography style as well as her technique of "playing with light, [of] forcing the shadows not to frown," as Jacques Guenne stated in L'Art Vivant in 1934.
After coming into contact with the Surrealist circles through her shared political engagement and support for the antifascist cause, Maar soon came to bear these ideologies in her artistic practice. Works she produces in this period, Portrait d'Ubu and Le Simulateur, remain her most iconic photographs.
During her ten-year relationship with Pablo Picasso, she reinvented her professional career, taking up an interest in painting, first producing dark and moody paintings, and soon turning to landscapes and then abstraction. As she gradually withdrew from the artistic scene after her separation with Picasso, her late works remained relatively unknown. She only returned to photography during the 1980s, using painterly gestures to create photograms.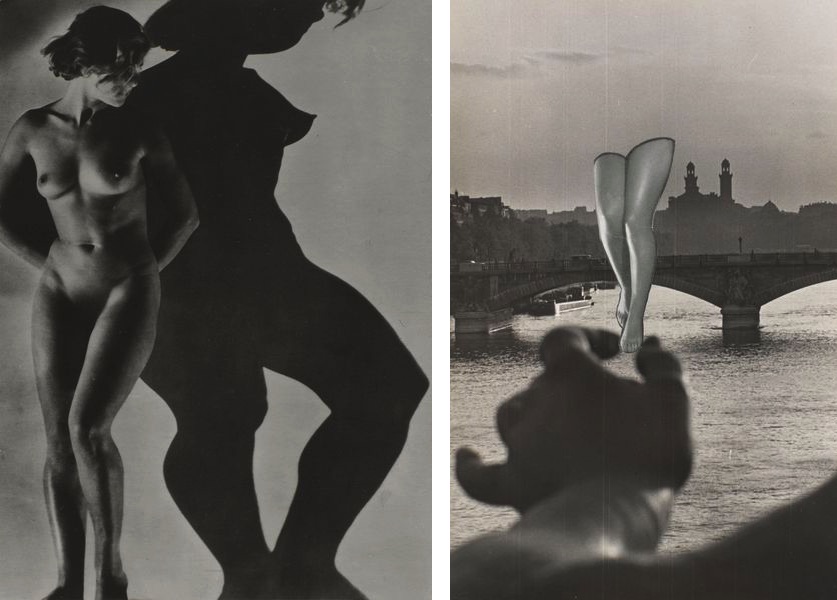 A Comprehensive Retrospective
Although Dora Maar's work is well represented in the Center Pompidou collection, she has not yet been the subject of a major exhibition at the Museum. The audience will now have a rare opportunity to collectively view works from public and private collections across Europe and North America and reconsider the narrative that surrounds Dora Maar.
The show brings together nearly 500 works and documents from more than 90 lenders, retracing Maar's career, from her first photographic commissions to engaging with social and political concerns through her street photography, to exercising her surrealist vision to rediscovering painting later in life and returning to the artistic medium that first captivated her.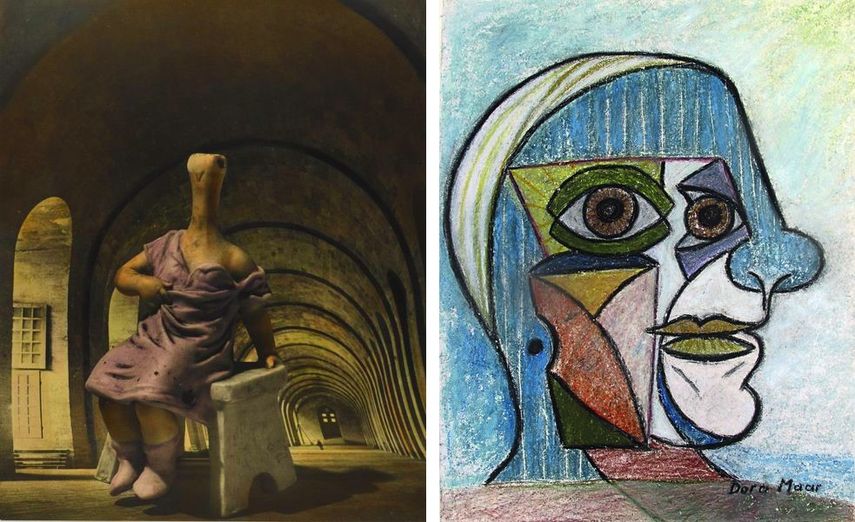 Dora Maar Exhibition at Centre Pompidou
The exhibition Dora Maar will be on view at Centre Pompidou in Paris from June 5th until July 29th, 2019.
Co-organized with the J. Paul Getty Museum in Los Angeles, in collaboration with Tate Modern in London, the exhibition will be presented at Tate from November 19th, 2019 until March 15th, 2020 and then at the Getty between April 21st and July 26th, 2020.
Featured image: Dora Maar - Untitled, circa 1957. Chinese ink on paper, 21 x 29.5 cm. Private collection © Adagp, Paris 2019. Photo © DR; Brassaï - Dora Maar in his studio, 1943. Oil on canvas, 45.5 x 50 cm. Private collection © Adagp, Paris, 2019. Photo © Pompidou Center, MNAM-CCI / P. Migeat / Dist. NMR-GP; Dora Maar - Advertising study Hahn Oil, 1934-1935. Negative gelatin-silver on flexible support in cellulose nitrate 17.6 x 24 cm. Purchased in 2004. Center Pompidou Collection, Paris National Museum of Modern Art, Center for Industrial Creation © Adagp, Paris 2019. Photo © Pompidou Center, MNAM-CCI / Dist. NMR-GP; Dora Maar - Still Life with a Jar and a Cup, 1945. Oil on canvas, 45.5 x 50 cm. Private collection © Adagp, Paris, 2019. Photo © Pompidou Center, MNAM-CCI / P. Migeat / Dist. NMR-GP; Dora Maar - Still Life, 1941. Oil on canvas, 50 x 61 cm. Galerie Makassar-France, Paris. Promise of donation to the Pompidou Center, National Museum of Modern Art, Paris © Adagp, Paris, 2019 Photo © Pompidou Center, MNAM-CCI / A. Laurans / Dist. NMR-GP. All images courtesy of Center Pompidou.