Years before Tracey Emin presented us with her depressing bed, grubby sheets and the tent of lovers' ghosts, even before Marina Abramovic stripped with Ulay in questioning the modern notion of decorum, there was Dorothy Iannone - the woman and the artist. Born in Boston in 1933, this pioneer or feminist erotica embarked on a daring journey across the world, lead by art, love and desire. Today, Dorothy Iannone is widely recognized for the work she did during the 1970s, when she dedicated an entire artistic Saga to Dieter Roth, a Swiss artist she fell deeply in love with, but her roots go deeper than that era.
Dorothy Iannone's art, although mostly made of stylized figuration, stems from Abstract Expressionism, and her early abstractions are what the upcoming show at Peres Projects will display. Exhibition announced under the title My Heroine and Her Mate will showcase a selection of early abstract works by Iannone, shown together for the first time since 1989 in West Berlin.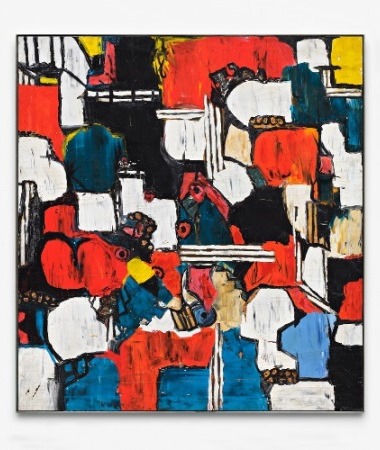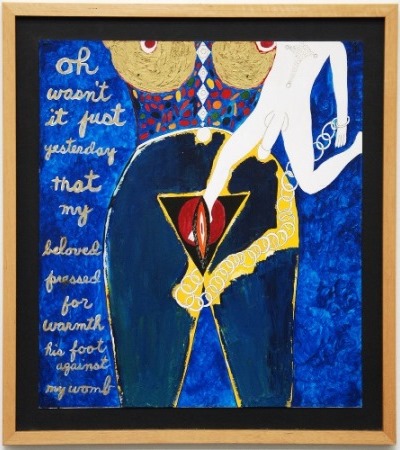 Before the Goddess
Anticipating her famous heroine, the mighty woman, goddess and whore, Dorothy Iannone created a series of abstractions in the early 60s, while still living in the USA. In these vibrant canvases, the artists began her investigation of chromatic structures, while signaling the provocative narratives that will come in the next decade. Intimism, emotiveness and strong will were obvious in the artist's expression from the very beginning, only to be developed further in her elaborations of femininity, sexuality, freedom, mysticism and eros. Ambiguous forms and segments of these early works anticipate the style of figuration Iannone will later arrive to, as well as her recognizable drawing style, much inspired with ancient figural representations and friezes found on vases, for example.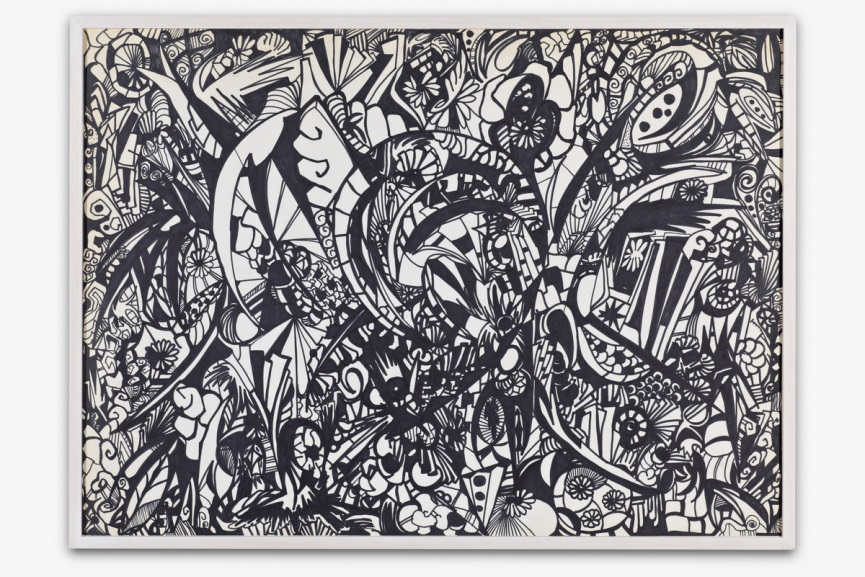 Painting and Iannone
Discovering art and painting as the only path through which she can uncover and show the truth about herself and the world, Dorothy Iannone immersed into a long-lasting process of playing and expressing ideas she saw crucial, such as love, ecstasy and the matters of the carnal. Without diminishing them to physical only, the artist correlated these natural states of human body and spirit to mystical and religious ideas found in various belief systems, from ancient Green polytheism, to Indian religions. Scenes she built out of the initial abstractions are defined as a universal depiction of a female - male relationship, in which the woman has a more important role.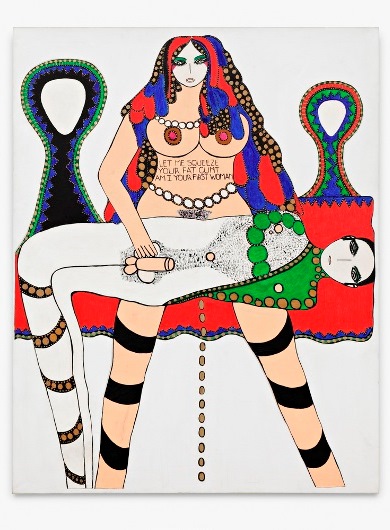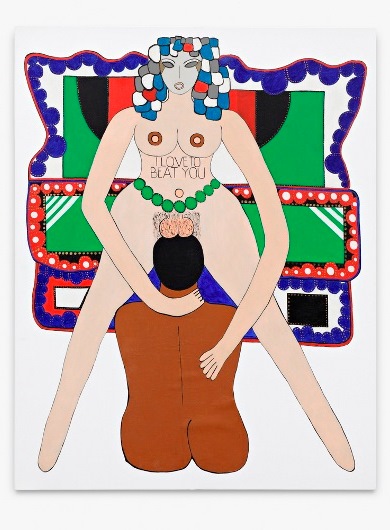 Abstractions Hint Erotica
Even though later drawings and books Dorothy Iannone produced show much pondering and planning, the early work uncover spontaneity that never really left. In the abstractions, it was demonstrated in the pictorial, while later in the conceptual, in the narrative and in the emotional context of the piece. Allowing herself to enter the ultimately free creative act, this intriguing artist went all the way, living and breathing her art, documenting experiences and creating one of the important oeuvres of openly female expression of the 20th and 21st centuries.
My Heroine and Her Mate will open at Peres Projects in Berlin, the current hometown of Dorothy Iannone, on January 17, 2015, and it will remain on view through February 28, 2015, showing how her famous heroine came to be, supported by her ever-masculine mate on her journey to ecstasy.
Feature image: The Piano, 2009. All images from Peres Projects, for illustrative purposes only.
Female artists are still less present on the scene, although their expression is more important than ever. Follow female artists of the contemporary art by signing up for My Widewalls and help establish gender equality in the art world!