Doug DuBois is a name well known to all photography lovers. With the similar raw and endearing aesthetic of Martin Parr and other street photographers, DuBois works slowly and engages in projects that take years to complete. His commitment to photography is a way of telling stories that reveal profound human emotions. DuBois' images beside its documenting value also show humanity through inevitable passing of time. His work contains carefully combined portraits, spontaneous encounters and events, and collaborative performances. With Doug DuBois, every photograph is a signature work.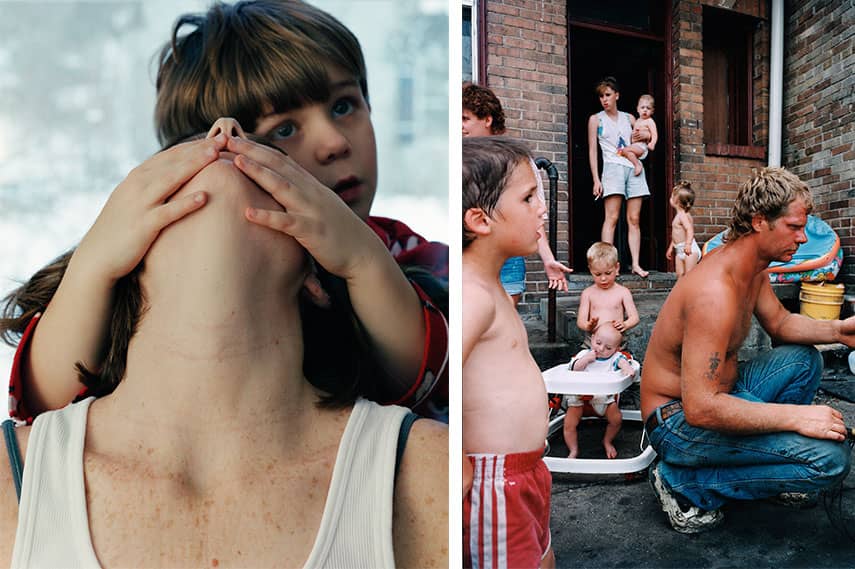 Raw Aesthetic of Doug DuBois
Doug DuBois, born in 1960 is an American photographer based in Syracuse, New York. Working mostly with portraits, his best know series are private photographs of his family he took from the mid 1980s onwards. His photographs are in collection of the Museum of Modern Art in New York, SFMOMA in San Francisco, J. Paul Getty Museum and LACAMA in Los Angeles. He is a fellowship member of John Simon Guggenheim Foundation, MacDowell Colony, Yaddo and others. He has had exhibitions all over the world, from NY, Los Angeles to Tokyo, Japan, Rome and Irish Museum of Modern Art. DuBois teaches in the College of Visual and Performing Arts at Syracuse University.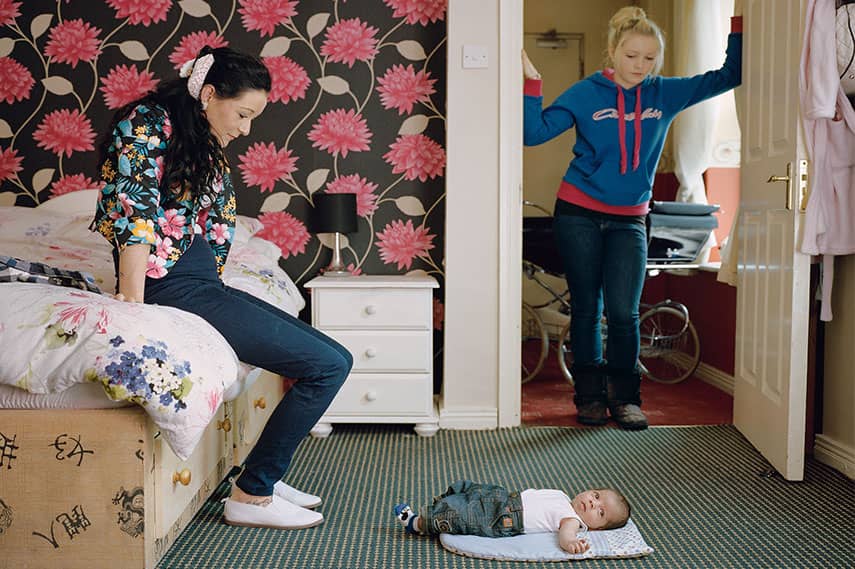 My Last Day At Seventeen
In 2009. while completing a one month artist's residency at the Sirius Arts Centre in Ireland, Doug DuBois met a group of teenagers from Russell Heights. He started a photographic journey that lasted five years, documenting the transformation of these young people. DuBois found a particular fascination in the limbo that these teenagers existed; they're neither fully grown and formed people, nor children either. They're just young teenagers with everyday issues and problems, contrasted against family life and the rules of the community they live in. What struck him most when arriving in Russel Heights is the cultural change and the tight bond between the families he was photographing. My Last Day At Seventeen is a documentation, one could even say - a performance of uncertainty that every young person faces during the process of becoming an adult. It is important to emphasize that every person can relate with these raw and strong images, not only teenagers in Ireland.
Avella is series of  photographs documenting the life of old coal residents in Pennsylvania. DuBois spent years photographing inhabitants and collecting stories of his grandmother's birthplace. He managed to give a clearer perspective to public considering the inhabitants that remember better days in America. Family is a recurring theme in most of DuBois' work. His first series of photographs are about his family. This project took a lot of time and became a whole-life experience. He started taking photographs of his family back in 1984. and tracing the complicated relationships. He documented his father's near-death accident and the impact that event had on his family.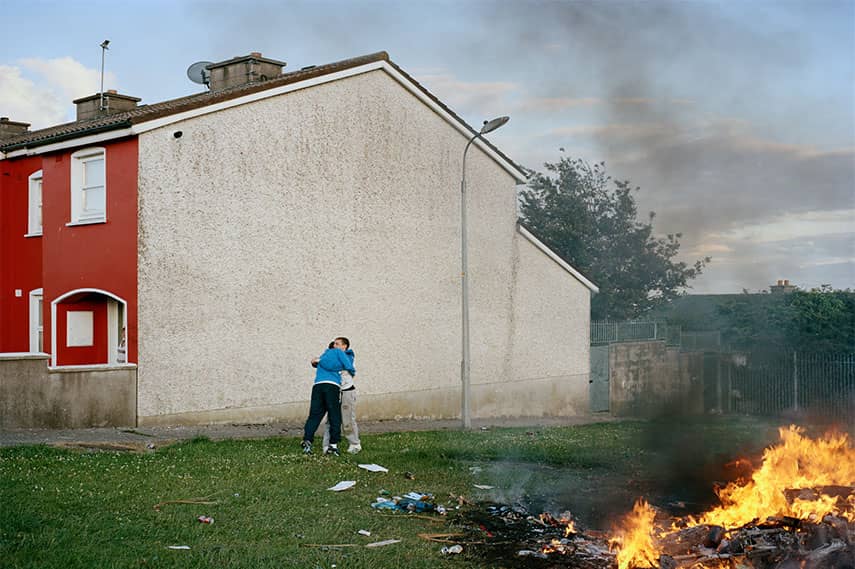 Doug DuBois Exhibition in the Aperture Gallery
Aperture Gallery in New York is showing a retrospective exhibition of DuBois' works with the title In Good Time Photographs. This is the first comprehensive retrospective that contains three different aspects of his work. The Exhibition is curated by Cory Jacobs and will be open from 24th March and will stay on view until 19th May 2016.

Editors' Tip: Doug DuBois: My Last Day at Seventeen
A series of photographs from DuBois' five year journey to Russell Heights in Ireland. Combining portraits and encounters the images in Doug DuBois: My Last Day at Seventeen are somewhere in between documentary and fiction. A follow-up to DuBois' acclaimed first book, All the Days and Nights, this volume examines the uncertainties of growing up in Ireland today while highlighting the unique relationship between artist and subject. DuBois had a chance to get to know every one of his models, learn their life stories and then translate it into his own visual language that is presented in this series.
Featured images: Doug DuBois - My Father in the Backyard, Far Hills, New Jersey,1985; My Mother and Father at the Bar, London,1990. Courtesy of Aperture Gallery, New York.