It all started with a seemingly simple idea. Organizers of the 7 Ways to Love wanted to see how several street artists could define love, one of the most instinctual and mysterious aspects of a human mind. Seven different urban artists were to give their own interpretations of what they believe love is by painting murals in Barcelona. The only rule was that the murals have to be interactive - other than that, all bets were off. Since 7 Ways to Love is now already well on its way as the project's chapter one with Anthony Lister is already completed, the event's second phase is ready to begin. For the chapter two of 7 Ways to Love, organizers decided to hire Fabio Lopez Gonzalo a.k.a. Dourone to do two murals.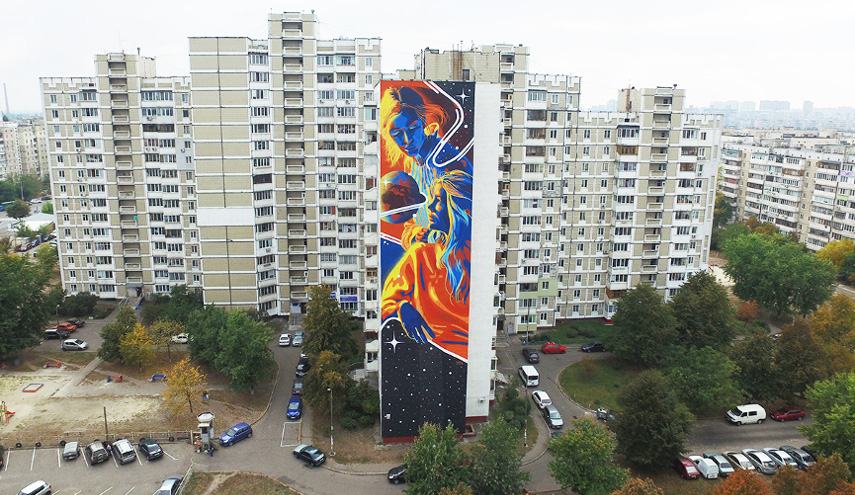 Interpreting Love in Barcelona
Heavily influenced by the success of the Genesis project where seven artists interpreted the seven days in which God created the Earth, 7 Ways to Love wants to take a similar principle and apply it to the concept of love. Unlike the Genesis, this project will be a lot more intimate and personal in nature as it will deal with a force that was driving the human race since the dawn of time. Dourone, who will be responsible for the project's second phase, will give his own interpretation with two separate murals. His style is defined as SENTIPENSANTE, which is a contraction of the Spanish words for feeling and thinking, a style initially created by the Uruguayan journalist and writer Eduardo Galeano.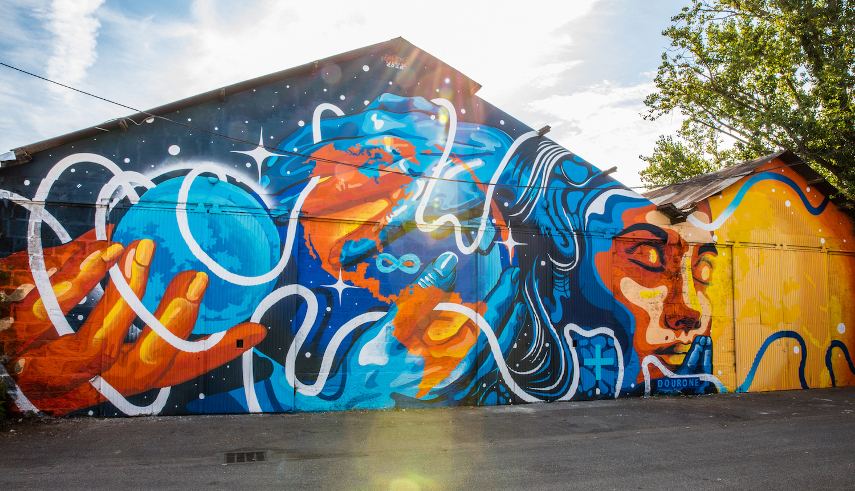 The Street Work of Fabio Lopez Gonzalo
The art of Fabio Lopez Gonzalo has a particular way of looping through images that makes you constantly feel surprised over and over again. A completely self-taught illustrator, Dourone began his artistic career in Madrid where he painted facades and interiors - however, nowadays, his work can be found on walls everywhere between Paris and Los Angeles. As Dourone is open to every technique available to him, ranging from digital art to traditional methods, he is known to explore a multitude of mediums to create his artworks. His unique realistic style is constantly evolving and it will be a blast to see what he is able to bring to the 7 Ways to Love project.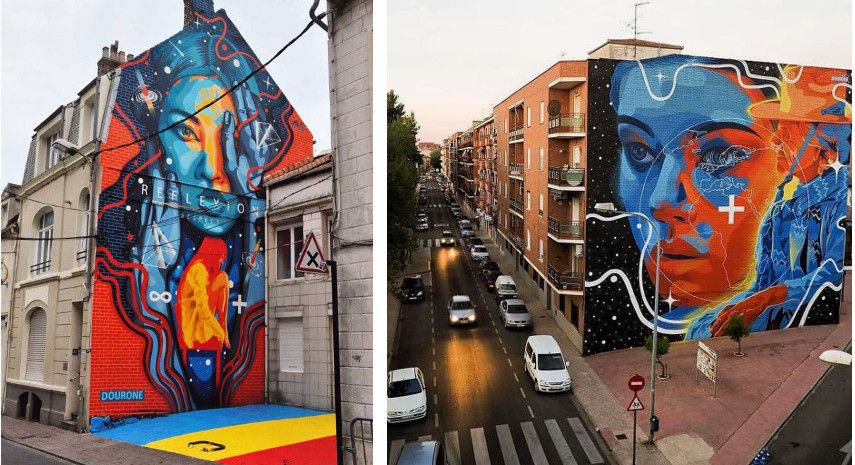 Dourone, Chapter II of 7 Ways to Love
What are the different faces of love? Is it a varying concept depending on what society you're in? Why are we taught, through movies and books, that love is always perfect? Artists have explored this topic for centuries and people behind the 7 Ways to Love project are eager to see what street artists have to say on this subject. 7 Ways to Love will present the two murals made by Dourone on the 4th of October, 2017, in the space of Metric Market, Barcelona.
Featured images: Dourone - LOS ANGELES, Los Angeles, USA; Meme Composition Meme Beaute, Mulhouse, France. All images courtesy of 7 Ways to Love Project and Dourone.