Elemental curves, born in graffiti, melded, or precisely, intersected with a more refined artistic approach, with elements of figurative abstraction and organic cubism. This collection represents a distant and exhausting journey with an inward trajectory, surpassing ego and self-preserved image of identity. Boasting with vibrancy, colors vivify's its protagonists, humans, animals and plants. One part of the work depicts more concrete subjects, referenced in real life, friends and mentors, while others exit the conventional orbit into more abstract sphere bursting out in form of modern age totems. Out of Knowhere is the title encompassing this sole but not lonely journey. It opened at Jonathan LeVine Gallery and the man behind it all is the California-based artist Doze Green, in his fifth solo exhibition at this gallery.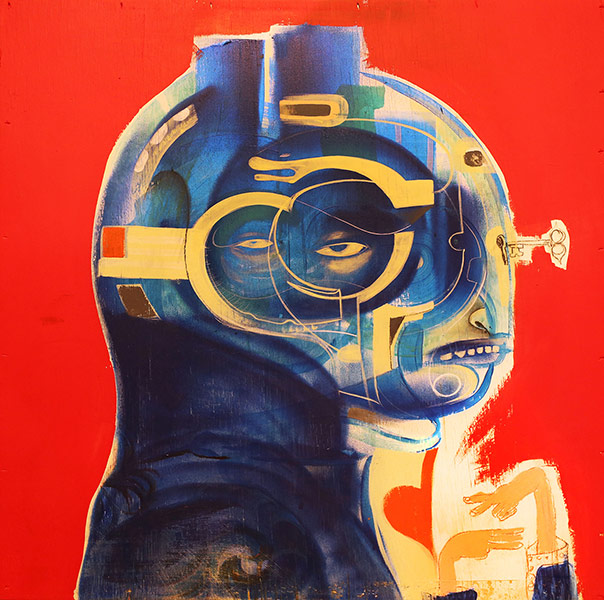 Structure of Green's compound
Doze Green applies number of layers into his work that is both structurally loose, complex and meticulously detailed in balanced amount. Portrayed in a state of flux, floating within the cosmic void, Green's elements evolve around his signature aesthetic stems from the kinetic flow of action painting and results in a range of style enforced. In a 2014 New York Times article, David Gonzalez described Green as: "a graffiti artist turned b-boy who fuses both elements into his current visual work. Kinetic curves of graffiti letters—themselves a reflection of dance moves—give way to elaborate illustration of thinly lined shapes and figures. He takes the letter and unravels it, like a thread."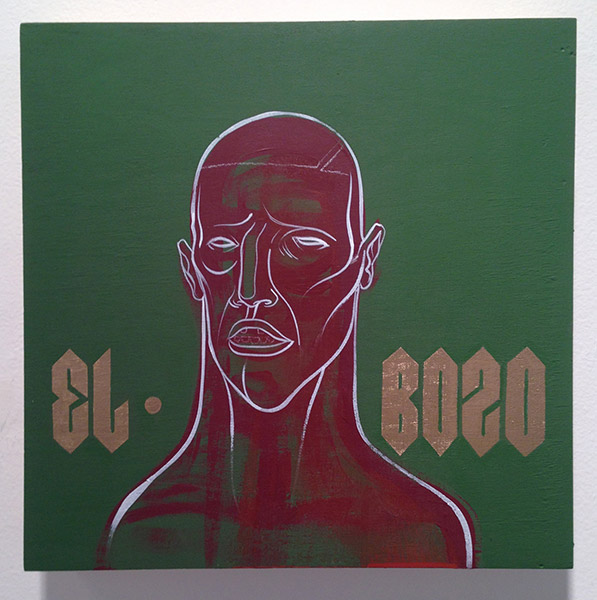 About Doze Green
Doze Green is New York City child, born in 1964. As many others urban artist, his roots are based in underground (culture) as he began painting subway cars in 1976 which granted him place as one of the original b-boy members of the Rock Steady Crew. Following, he transitioned from graffiti to indoor studio works and doing mural commissions. Recent projects include a large-scale mural during São Paulo fashion week in Brazil, as well as Crossroads of Humanity, a public mural located at City Center in Las Vegas, Nevada. Many of his work has been subject of several exhibitions, among them a 20th anniversary of Juxtapoz magazine. Also, one of the group shows Green featured is at L'Avenir venue, under the banner of Graffuturism, a show that gathered similar artistic profiles including names like Augustine Kofie (US), Borondo (Spain), Chanzme (Poland), Clemens Behr (Germany),  Duncan Jago (UK), Part2ism (UK), Poesia (US), Robert Proch (Poland), Sainer (Poland) and Vesod (Italy).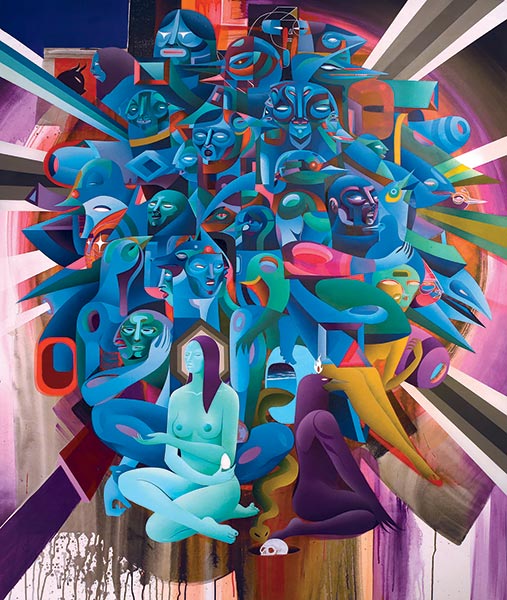 Jonathan LeVine Gallery
Founded in 1995. Jonathan LeVine Gallery committed to new and cutting edge art and evolved from Jonathan's life-long participation in punk and underground music, that grew into a curatorial experiment with the visual culture that surrounded him. They've known as institutional supporters of artists like Shepard Fairey, Invader, Olek and many more.
"Out of Knowhere" opened on 20th of November and will run through for whole month, until 20th of December. The exhibition also includes a series of monochromatic works on paper. The drawings depict Green's previously mentioned friends and mentors that served as an inspiration.
If you enjoyed reading this post and want to find out more about upcoming exhibition sign up for My Widewalls today!