The Unexpected Project brings forgotten places to life. Started in 2015 and curated by global creative house Justkids, it brings urban and contemporary art to Arkansas, while encouraging cultural exchange and community development through immersive public art experiences.
The third edition of the annual event brought together works by international artists Doze Green, Circus Family, Lakwena, Crystal Wagner, Felipe Pantone, Saner and AEC Interesni Kazki.
As part of the Unexpected, Doze Green created a monumental expansion that renewed a 1910 theater in Fort Smith, Arkansas. Titled The Divine Spark Project, the installation encompassed diverse media and intercepted various disciplines of art. Now, you can see how this ambitious project came to life.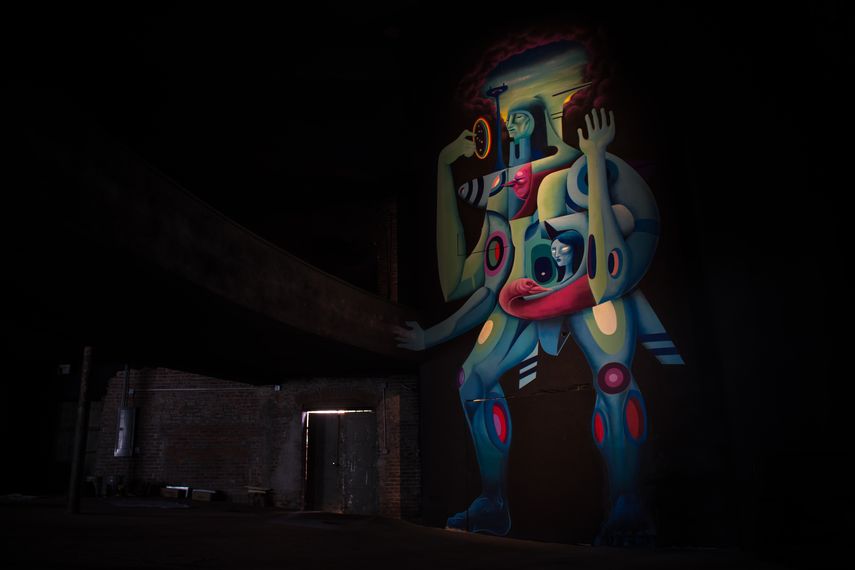 The Divine Spark Project
Working on the Sparks New Theater in Fort Smith, Doze Green aimed to bring forth the spectrum of human experience by taking the viewers on a visual journey through the progression of art and its multiple manifestations: music, dance theater, art and spoken word.
Conceived as both discovery and recovery, the project encompasses mural work, neon art installation, video projection, quartet orchestra and 3D animation. The basis of the work is a philosophical understanding that our most powerful sense of meaning comes as encounters between past and future, between object and substance, between the spark and the divine.
The newly released video reveals the artist's approach to space, his early life and work in New York, as well as the importance of reinterpreting underground cultures and places.
Justkids - Doze Green Divine Sparks Project
The Practice of Doze Green
One of the pioneers of the Street art movement and a b-boy member of the legendary Rock Steady Crew, Doze Green stands out as one of the most important figures of the American Contemporary Art. Beginning his career on New York subway trains in the 1970s, he quickly gained international acclaim for his recognizable graphic style.
His signature aesthetics is comprised of characters and elements portrayed in a state of flux, demonstrating the kinetic flow of action painting. Blending figurative abstraction, fluid line work and organic cubism, his works present the illusion of time an immortality.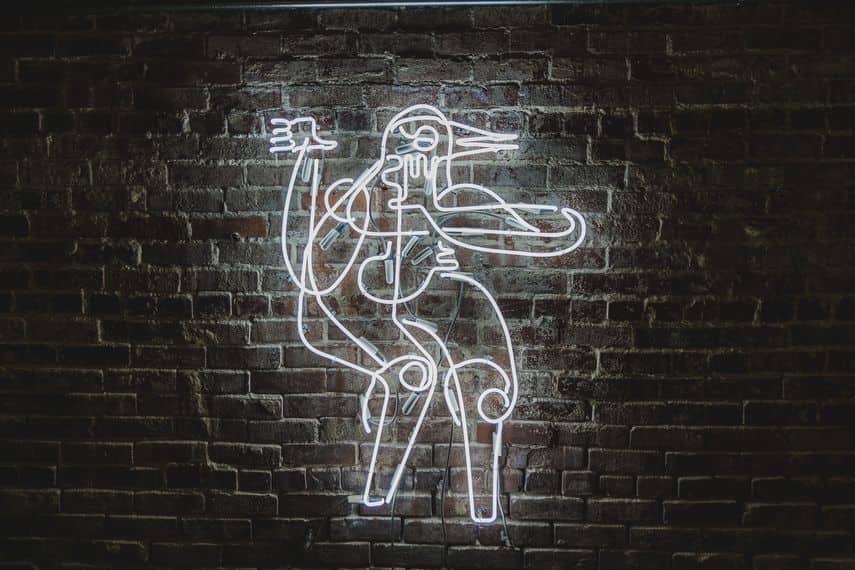 A Truly Immersive Installation
For Charlotte Dutoit, director of Justkids global creative house and curatorial arm of The Unexpected, the spectator's experience of Green's landmark immersive installation was awe-inspiring:
By reinterpreting the dilapidated and forgotten theater into a new platform for art, Doze Green's confronts us to a new territory in the midst of the loss and the Renaissance. His idea was not to replicate the work he has done in the street since the 80's but to integrate the history of the place in decay into his own deconstructive scheme of the traditional theater.
The creator and producer of some of most innovative large-scale art events, Justkids continues to offer new experiences and deliver art projects that meet the demands of a constantly evolving audience.
Featured images: Doze Green - The Divine Sparks project. All images courtesy of Justkids.