Approaching serious issues in a way that's aesthetically juvenile always seems to convey the message with greater success. Dran is one of those artists who understand the power of such expression, having in mind that his artistic career started when he was still very young. His upcoming exhibition is organized by Adda Gallery, and it will bring Dran's standout artworks to an exhibition space located in the heart of Brussels. This historic building hasn't been hosting exhibitions since 2010, and therefore the exhibition will be a very important deal both for the gallery and the artist, and for the building itself.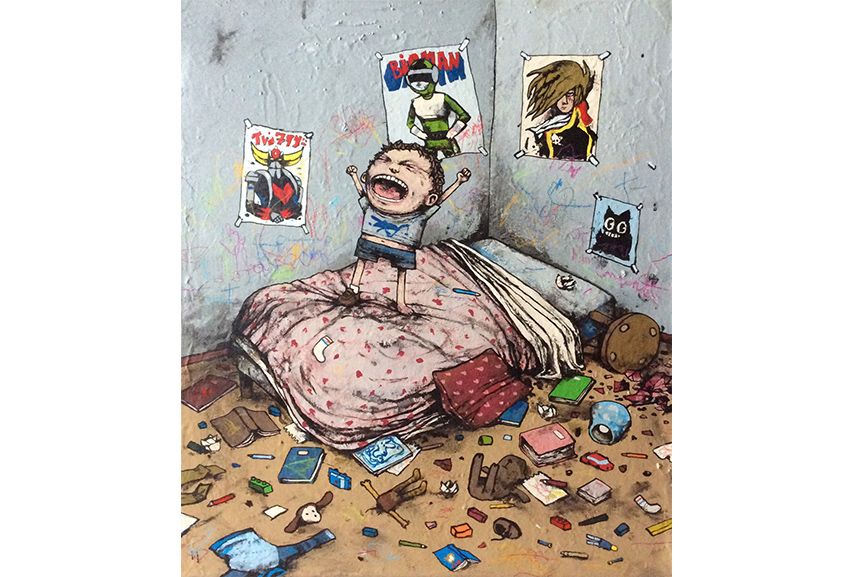 Inspired by Comic Books
You may be familiar with Dran because of his street art, but it is also possible that you know his studio work better. You may be relating him to the French graffiti group that he is a member of, Da Mental Vaporz. Either way, it's good to know and it's only logical that his cartoon-like illustrations rely mostly on his relationship with comic books, which inspired him to start creating art of his own when he was only 13 years old. Although his skills and style have changed and progressed since then, Dran is still demonstrating a side which encourages youthfulness and a bright, positive outlook, even when dealing with delicate subject matter, and that is what singles out his works from all the rest - innocent, guileless happiness. Even if his work is sometimes characterized as satirical and mysterious, there is a fine line which separates a genuinely positive spirit from a dark one, and it helps us see Dran's true colors.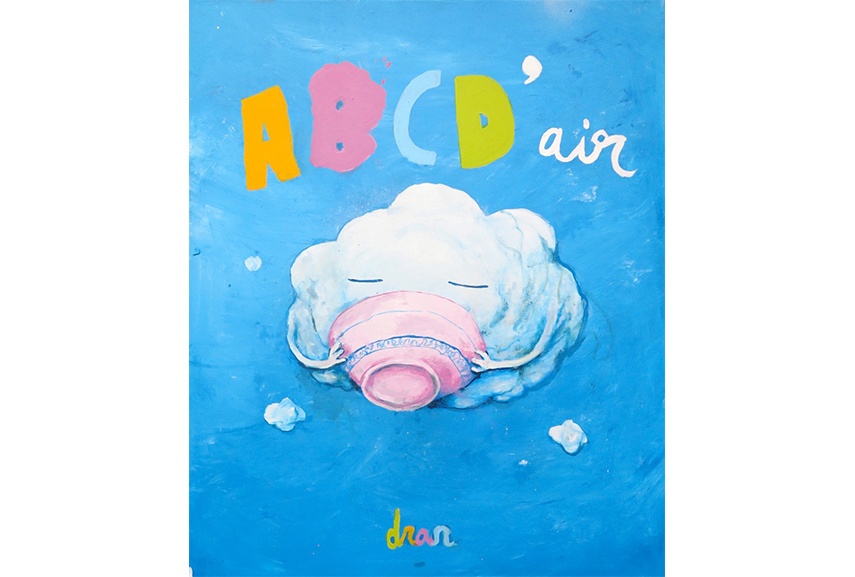 So Much Happiness
Anna Dimitrova, the curator of Dran's solo show, talks enthusiastically about the circumstances, people and occasions that surround the exhibition: "This exhibition is the product of two years of conversations, letters, pictures, drawings, nights, days and so much happiness. Along the endless work of all the beautiful people who made this possible in France, Spain, Belgium and England." The exhibition was finished in spring of 2016 in Barcelona, meaning that it is still fresh, and it is coming to the capital of Belgium very soon.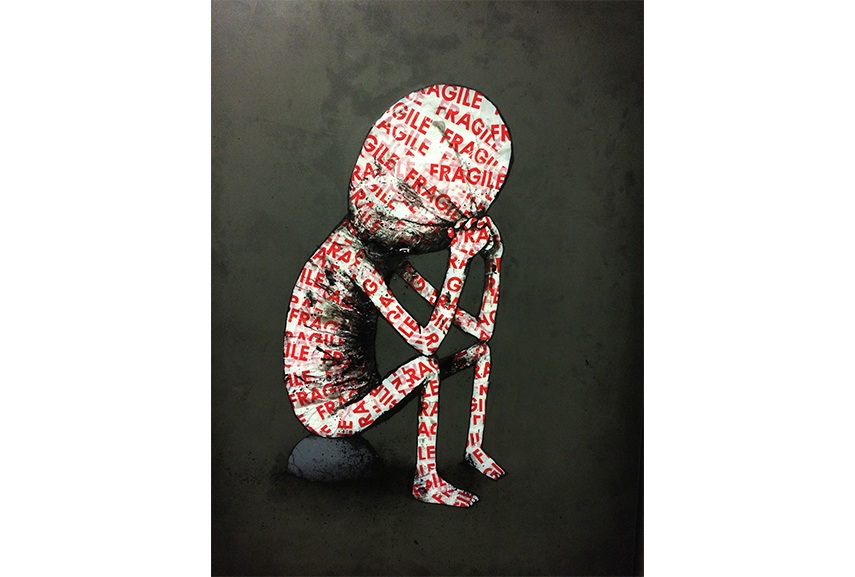 The Joyful World of Dran's Lovable Characters in a Solo Exhibition
Dran's next exhibition is titled Tiens (which means look, in French), and it will showcase most of his latest paintings and drawings, made in 2015 and 2016. These artworks depict scenes and situations from everyday life, which are delivered with a specific sense of humor and accompanied by Dran's unique sensibility. It will be on view from June 11th through July 10th 2016, at 51 Rue de la Madeleine. 2nd floor, Hergé room in Brussels. The opening ceremony will be held on June 11th from 6 PM. T Feel free to visit the exhibition at any time, but have in mind that Tuesdays and Wednesdays are reserved for private tours. The exhibition will also showcase Dran's new book - ABCD'air, which contains 64 pages of lovely illustrations.
Featured image: Dran - Tiens. All images courtesy of Adda Gallery.