Magda Danysz Gallery, and especially its Paris branch, has had a remarkable fall exhibition season. In September, at their space in rue Amelot, there was a group show featuring many video installations, entitled Lost Bodies, and through October and November, they hosted INTERVENTIONS, a street art show to celebrate the publishing of a book called L'anthologie du Street Art. To crown it all, Magda Danysz has prepared another treat, this time in form of a drawing show that will gather many international artists and their guests who have all tried their hand at this remarkable form of visual art.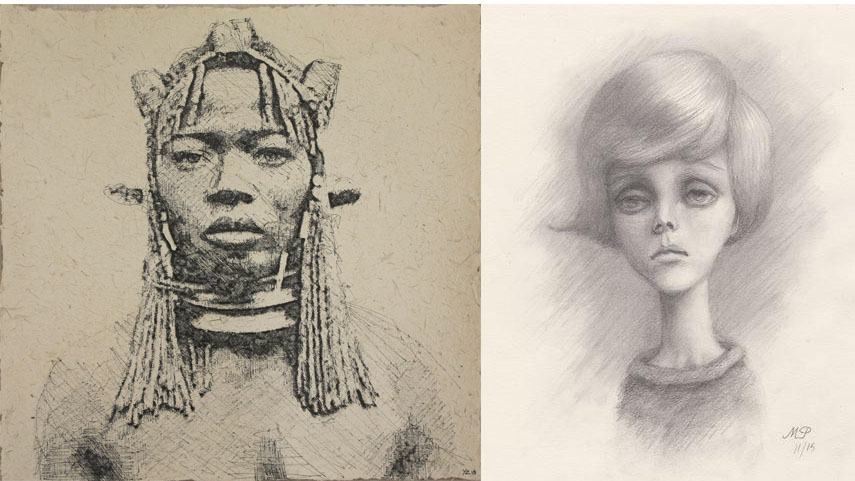 The Self-Drawing Hand
Considered one of the oldest forms of human expression, drawing still holds an important spot among the arts, for its versatile forms. Whether it's on paper or some other support, it offers its artist a vast choice of instruments, such as pencils, pens, ink, crayons, charcoal, pastels, markers and much more. In such a rich environment, creativity finds many ways to express itself, and with this idea in mind comes The Self-drawing hand exhibition, to celebrate variety and the relationships between participatants. Different in approach, the artworks on view have many similarities in common, as a result of a mutual influence between their creators, both obvious and unconscious. The fourth chapter of the drawing show will investigate and present them all together, putting on view all their shapes and forms, from video to cut-outs and sketches.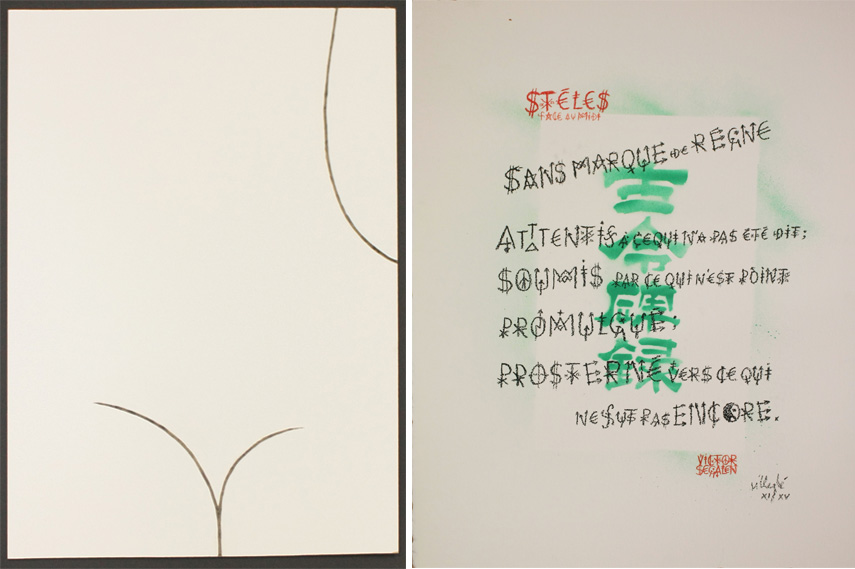 The Artists
In an impressive line-up, there are many famous names known for their impeccable drawing skills. Among them, there's Gael Davrinche, who is also currently on view at Magda Danysz Gallery in London for a solo show; JonOne, who's had a show at the Shanghai space this summer and who will bring his graffiti-influenced, gestural interventions. Also on display, street artist Ludo, known for his animal-technology hybrids, Tellas with his complex lining works, the abstract pieces of Futura and Sten & Lex, drawings by sculptor Wang Keping, surreal scenarios by Marion Peck, futuristic compositions by Moneyless, and many more pieces by Popay, Misery, Alessandro Laita, Davor Vranckic, Remi Rough, Maxime Fardeau, James Heeley, Daniel Horowitz, Sarah Jerome, Nasty…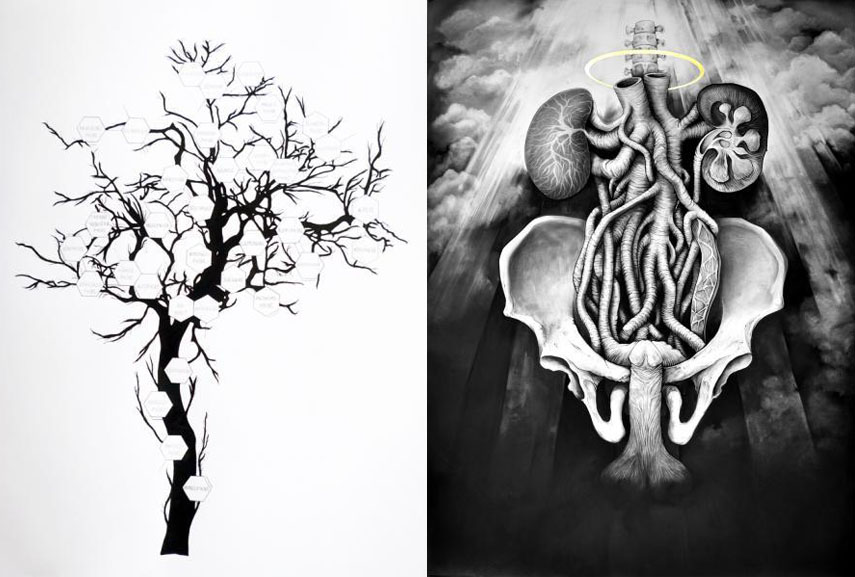 Drawing Exhibition at Magda Danysz Paris
In a subtle way, this show aims to go behind the creation of the participants, and follow closely their resonating and narrative process. Their drawings are perceived as the starting point in making art, the moment an idea turns into its visual form, by impulse or by careful planning. It is the beginning of a magnificent journey towards the final product of one's imagination, so personal, yet quite universal for all of them. The Self-drawing hand, a group drawing show, will take place at Magda Danysz Gallery in Paris, France, from December 5th 2015 until January 20th, 2016. The opening reception is scheduled for December 5th from 6pm to 9pm. The space will be closed from December 24th to January 5th for the holidays.
Featured image: Giulia Manset. All images courtesy of Magda Danysz Gallery.