DRAWING NOW Art Fair, a fair dedicated to promoting contemporary drawing, is returning to Paris for another strong edition. Conceived by Carine Tissot and her daughter Christine Phal, the fair has become an essential event of Parisian artistic spring, continuing to take the medium of drawing higher and further.
Taking place for the 12th time this March at Carreau du Temple, DRAWING NOW Art Fair 2018 will showcase the best of contemporary drawing of the past 50 years, promising to satisfy the diverse tastes of all visitors.
This year's edition will bring together 72 local and international galleries, with about 20 galleries featured in the new sectors of Process and Insight.
In addition to a comprehensive gallery program, it will present a variety of special projects and events, including an exhibition dedicated to comic book art, the month-long program of workshops, a series of talks and much more.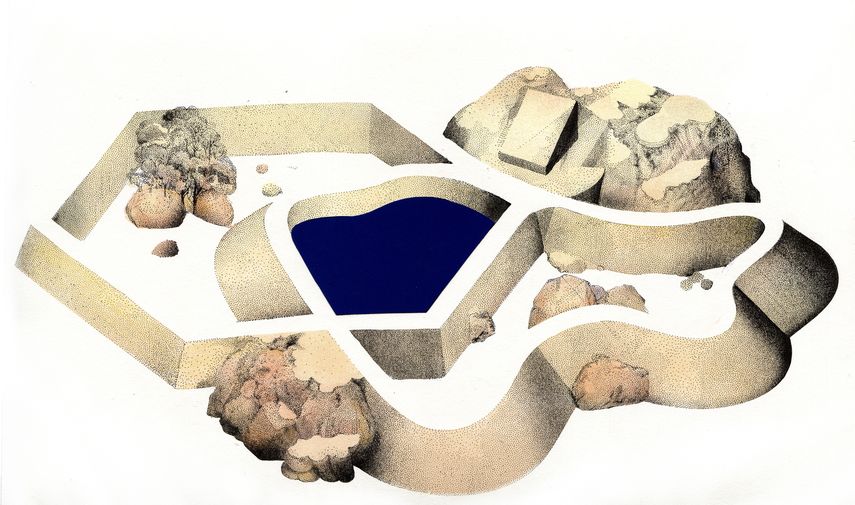 DRAWING NOW Art Fair Paris 2018 Exhibitors
This year, the independent committee has selected 72 local and international galleries from France, Germany, Austria, Belgium, Canada, China, France, Italy, Luxembourg, the Netherlands, Portugal, United Kingdom, Russia, Switzerland and the USA. There will be 48 returning exhibitors and 18 galleries exhibiting for the first time at DRAWING NOW Art Fair.
Highlights in the Main Sector include Galerie Albert Benamou-Véronique Maxé from Paris, presenting the artist Sam Kaprielov; bäckerstrasse4 from Vienna, presenting Rebecca Salter, Marianne Lang and Stefan Zsaitsits; and BAGINSKI from Lisbon, presenting Ana Vidigal, Mariana Gomes and Paulo Climachauska.
The fair will also introduce two new sectors that will feature the most contemporary aspects of drawing and allow the visitors for twice as many new discoveries.
A new platform for discovery, the Insight sector allows visitors to discover new artists through solo or duo shows presented by emerging or more established galleries. There are 9 galleries exhibiting in the Insight sector, including Galerie Anita Beckers from Frankfurt am Main, presenting artists Lena Ditlmann and Jan Schmidt; Catinca Tabacaru Gallery, from New York, presenting the artist Xavier Robles de Medina; The Cob Gallery from London, presenting artists Cat Roissetter and Alba Hodsoll; and Flatland Gallery from Amsterdam, presenting artists Stelios Karamanolis and Guy Yanai; among others.
Another sector titled Process features galleries presenting a specific project designed between the gallerist and the artist(s) through thematic, theoretic, experimental or curated exhibitions. There are 10 exhibitors in the Process sector, including Galerie Martine Aboucaya from Paris, presenting artists Claire Morel and Angela Detanico Rafael Lain; bechter kastowsky galerie from Vienna, presenting artists Klaus Mosetting and Liliane Tomasko; Projektraum Viktor Bucher from Vienna presenting artists Michail Michailov, Sevda Chkoutova, Sonja Gangl, Alfredo Barsuglia, Aldo Giannotti and Marlene Hausegger; and Galerie Escougnou-Cetraro from Paris, presenting the artist Pia Rondé; among others.
The List of Exhibitors
The Program of the Salon du Dessin Contemporain
In addition to the comprehensive exhibition program, the fair has also prepared an exciting program of special projects and events.
The art of comic will be honored in an exhibition co-organized with Angoulême's International City of Comics and Images and curated by Philippe Piguet and Joana P.R. Neves. Titled Comics/Drawings: Correspondences, the exhibition will feature a selection of drawing "strips", animated or "comic" drawings, original boards, and other images, highlighting the connections between comic book artists and the world of contemporary art.
In order to strengthen the position of drawing and its role in providing access to art and culture, the fair is introducing the Month of Drawing that will stimulate involvement by students, schools, and art by amateurs. As part of Plentiful
Attractive Traits, workshops led by contemporary artists will take place in prominent art centers and institutions in Paris and Ile-de-France region, such as the Centre Pompidou, Ecole Municipale des Beaux-Arts / Galerie Édouard Manet and Maison des arts Bernard Antonioz.
As every year, the fair will present a series of talks, serving as a communication platform for speakers specializing in contemporary art. For the first time this year, the fair is also introducing a video program.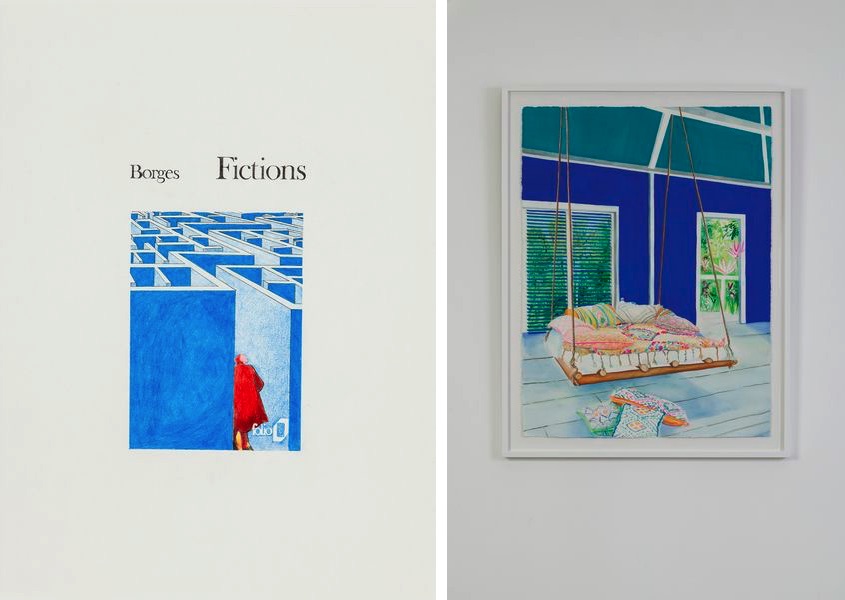 DRAWING NOW Prize
Each year, the fair and SOFERIM choose a winner of the DRAWING NOW Prize. Conceived to promote and highlight emerging art the pioneering role of galleries, the award is for artists under the age of 45 who are featured as a Focus by an exhibiting gallery. The winner receives an endowment of 5000 euros and is given a personal exhibition the following year.
Lionel Sabatté, the recipient of the 2017 DRAWING NOW Prize will have his solo exhibition titled In Praise of Metamorphosis at Christie's France between March 16th and March 23rd, 2018. An artist from Toulouse, Sabatté is concerned with the ambiguous relation between life and artifice in the evolution of his art. In his graphic practice, he uses the material characteristics of dust, oxidized iron, and oxidized bronze to create a world of animal and humanoid figures which is thereby injected with an unsettling life force.
The Location - Le Carreau du Temple, Paris
Practical Information
DRAWING NOW Art Fair 2018 will take place at Le Carreau du Temple in Paris from March 22nd until March 25th, 2018.
The VIP and Press preview will take place on March 21st, from 10 a.m. to 12 p.m, the Trade Preview will be held between 12 and 6 p.m., and the Public Preview will be held from 6 to 10 p.m.
The doors of the fair will be open to the public from 11 a.m. to 8 p.m. on Thursday, Friday and Saturday, and from 11 a.m. and 7 p.m. on Sunday. The price of the ticket will be 16€, while the reduced price will be 9€.
For more information, visit the official website of the fair.
DRAWING NOW Art Fair Paris 2018 - Visitors Guide
Featured images: Cat Roissetter - Nurseru Figurines II, 2017. Crayon de couleur, graphite, pastel à l'huile, crayon sur papier avec huile d'olive, 21 x 27 cm © Cat Roissetter; Richard Müller - Parc à Shanghai (French restaurant), 2016. Crayon sur papier, 50 x 65 cm © galerie la Ferronnerie; Katrin Ströbel - Reversion, 2015-2016. Dessin sur un miroir repliable, 142 x 92 x 14 cm © Galerie Heike Strelow; Gudny Rosa - Ingimarsdottir, vitrine – heimþrá (détail), 2015. Mixed media, 60 x 170 x 8 cm © Courtesy Irène Laub Gallery; Dominique De Beir - Correspondance 2, 2017. Encres et gouache sur carton, 16 x 23 cm © Nicolas Pfeiffer. All images courtesy of Drawing Now Paris 2018.