A leading contemporary art fair in Europe dedicated to drawing, DRAWING NOW Art Fair provides a link between the medium and public of enthusiasts and collectors. A key event in the international calendar of art fairs, it provides the opportunity to discover the multiple facets of the medium and allows for its unique kind of exploration.
Coming back for its 13th edition to Le Carreau du Temple in Paris this March, DRAWING NOW 2019 will present more than 70 international galleries over the course of four days, featuring an impressive array of the most contemporary drawings from the past 50 years up through today. This edition welcomes Joana P.R. Neves as the new artistic director, while Philippe Piguet, who is leaving the fair to head the Scientific Committee of the Normandy Impressionist Festival, will remain a member of the fair's Selection Committee and will continue to select artworks presented in the Master Now circuit.
Among the numerous discoveries through the galleries booths, the fair offers a rich and various program with Talks, Artists Interviews, videos, Master Now and ACTION! PERFORMING DRAWING. Over the course of a few days, the venue will be transformed into a vibrant meeting-point for drawing, children's workshops, talks and several events. In addition to the fair, the team will launch The Month of Drawing in March, turning springtime into a big celebration of drawing first in France and then across Europe.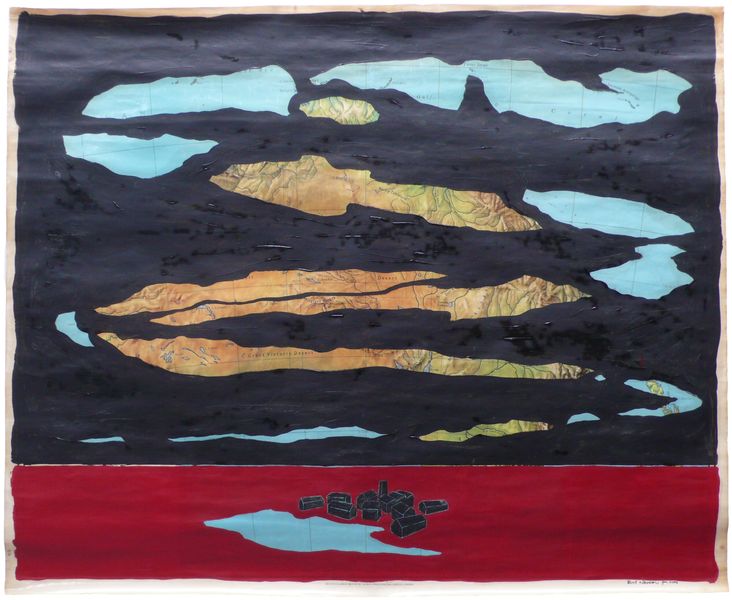 Exhibitors at DRAWING NOW Paris 2019
The 13th edition of the French fair will gather 71 international galleries, featuring more than 300 artists and 2000 artworks. The galleries will be divided into three sectors: the General Sector, Insight and Process.
The fair will welcome returning exhibitors such as Betts Project from London, presenting Günter Günschel, Florian Beigel, Philip Christou, Pier Vittorio Aureli and Peter Markli; christian berst art brut from Paris, presenting Yuichi Saito, Kunizo Matsumoto, Oscar Morales, Madge Gill, Jean Perdrizet, and Josome Hodinos; Modulab from Metz, presenting Luc Doerflinger, Irma Kalt, and Sandra Plantiveau; Galerie Iragui from Moscow, presenting Pavel Pepperstein, Viktor Pivovarov, Arkadiy Nasonov and Olga Chernysheva; and Nosbaum Reding from Luxembourg, presenting Mike Bourscheid; but also the newcomer galleries such as Adrián Ibáñez Galeria from Tabio Cundinamarca, presenting Gloria Herazo and Pablo Arrazola; Galerie Albrecht from Berlin, presenting David Connearn, Joel Fisher and Glenn Goldberg; Kisterem from Budapest, presenting Julia Vecsei; and VNH Gallery from Paris, presenting Sandra Vasquez de la Horra and Mircea Cantor.
The List of Exhibitors
The Program of the Fair
Often perceived as performative art, drawing is readily associated with dance, artistic conferences, activism, music, and more. As the Artistic Director, Joana P. R. Neves, during performances and recordings of drawing actions, the drawing tool is reinvented:
Sinuous lines can lead to the written and spoken word, musical interpretation, choreographed gestures, and topographies in the transitory space of art. Lines, sheets, and diagrams dance, play, shout, and think – performing drawing.
As part of the ACTION ! : PERFORMING DRAWING, Neves invited several artists to perform at the fair: Camille Bondon, Ana Garcia-Pineda, Marianne Mispelaëre, David Brognon and Stéphanie Rollin, Mathieu Bonardet, Benjamin Hochart, Michail Michailov, Paul Harrison and John Wood. Artists invited to perform with the support of the fair's partners are Chourouk Hriech and Jean-Christophe Norman, Nicole Wendel, Kevork Mourad, Nikolaus Gansterer, Diogo Pimentão, while Mircea Cantor will perform as part of the Hors-les-murs programme.
In addition to immersive exhibitions, the fair will also present an extensive series of Talks and Artists Interviews, bringing together contemporary drawing professionals from around the world. The themes will range from performance to feminist perspectives, including innovative teaching stances through drawing.
Within the section MASTER NOW, curated by Philippe Piguet, the fair invites galleries to showcase a work from their storage they consider a masterpiece. Piguet explains:
The concept of a masterpiece is always difficult to define and it is certainly ambitious, even audacious, to designate one piece rather than another. However, we shouldn't deprive ourselves of doing so, the only risk being to stimulate discussion, which is always beneficial.
The section will present 16 galleries, including Galerie Bernard Jordan featuring Bruno Gironcoli, Galerie Isabelle Gounod featuring Jacqueline Dauriac, Galerie Karsten Greve featuring Pierette Bloch, and Kristof De Clercq featuring Jürgen Partenheimer, among others.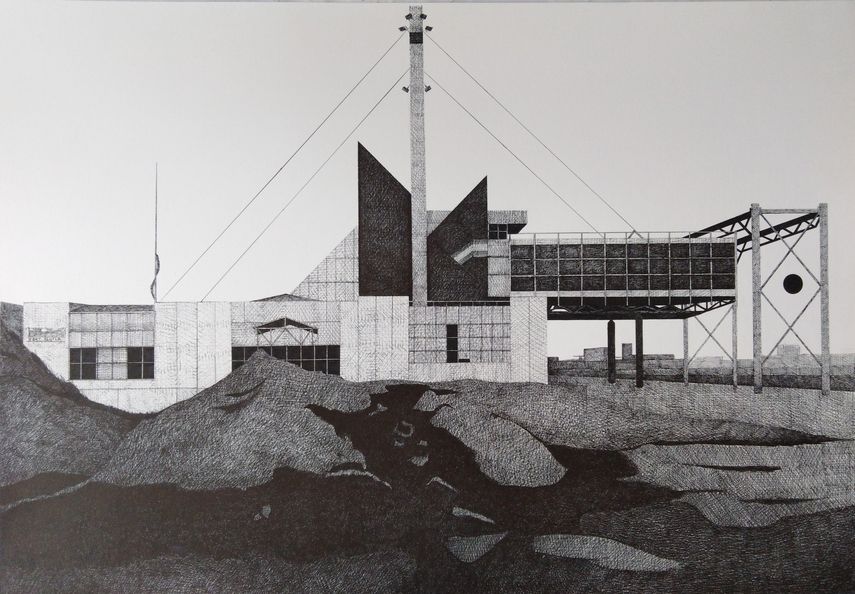 The Month of Drawing
Inaugurated in 2018, The Month of Drawings comes back for its second edition this spring in partnership with museums, institutions, and art centers. The audience will have an opportunity to enjoy direct contact with artists through workshops and other forms of interaction too. The event will have two aspects, exhibitions and workshops.
Workshops taking place during the event include the one with Ruppert et Mulot at Bibliothèque Publique d'information, one with Deux-Sèvres and Massinissa Selmani at Château d'Oiron - Centre des monuments nationaux, one with Michaïl Michailov at Drawing Lab, Paris, and one with Chloe Briggs and Véronique Devoldère at Paris College of Art.
The event will also present 10 exhibitions taking place in venues such as Cinémathèque Française, Fondation d'entreprise Ricard, Institut du Monde Arabe, Musée Picasso and Palais de Tokyo.
The Location of DRAWING NOW 2019
Practical Information
DRAWING NOW Art Fair 2019 will take place at Le Carreau du Temple in Paris from March 29th until March 31st, 2019. The VIP and Press Preview will take place on Wednesday, March 27th from 10 a.m until 12 p.m., the Trade Preview will take from 12 p.m. until 6 p.m., while the Public Preview will take place from 5 p.m. until 10 p.m. (all by invitation only).
The doors of the French fair will be on open to the public from 11 a.m. until 8 p.m. on Thursday, Friday and Saturday and from 11 a.m. until 7 p.m. on Sunday. The price of the ticket will be 16 € and 9 € reduced, while the price of the catalog will be 16 €. The entrance will be free for children under 18 years old.
For more information, visit the official website of the fair.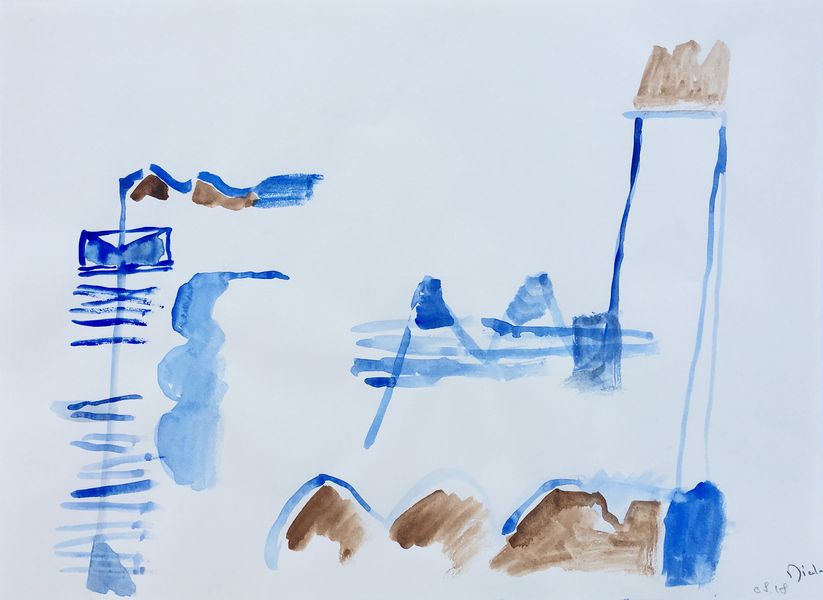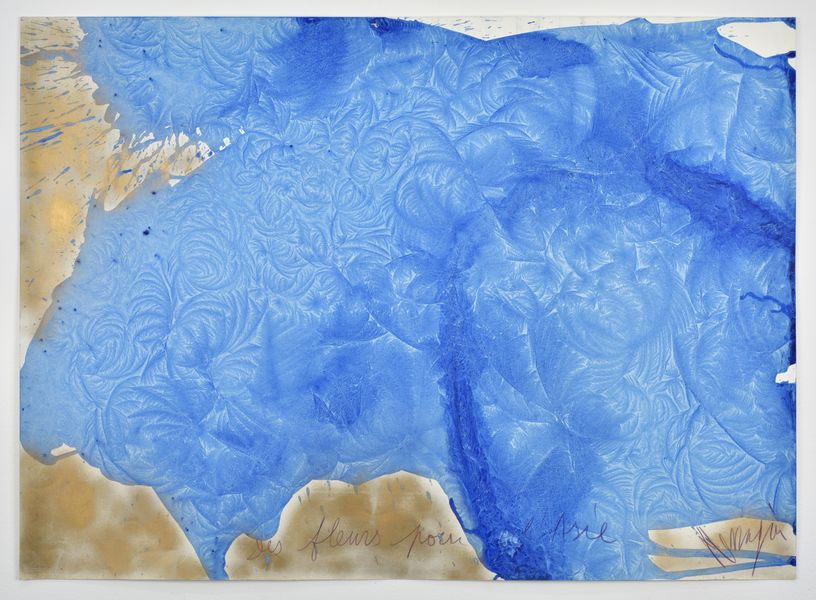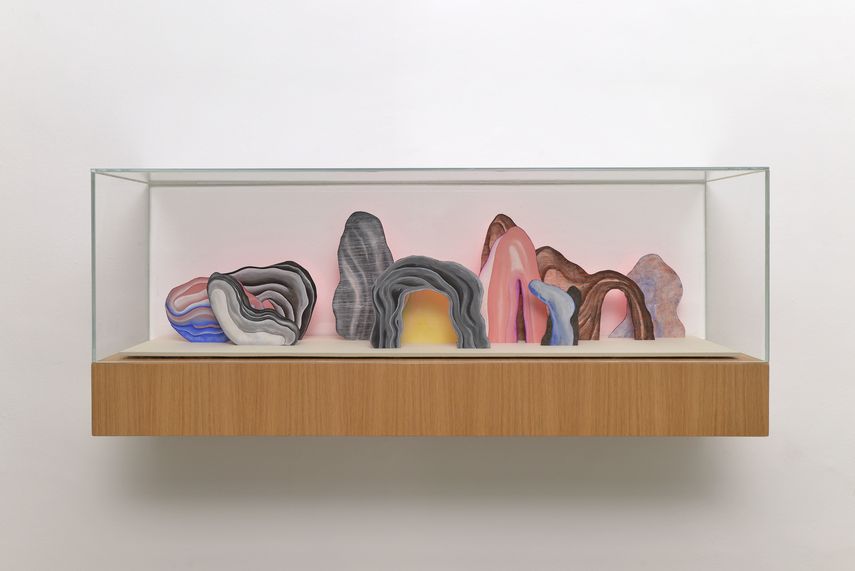 Featured images: Drawing Now 2018 © Emmanuel Nguyen Ngoc. All images courtesy of Drawing Now.