Europe's leading contemporary art fair dedicated to drawing, DRAWING NOW Art Fair is returning to Paris for yet another strong edition. Conceived by Carine Tissot and her daughter Christine Phal, the fair has grown into an essential event of Parisian artistic spring, continuing to take the medium of drawing higher and further.
Coming up this May to The Carreau du Temple for its 14th edition, DRAWING NOW Art Fair 2020 will bring together more than 70 international galleries, exploring the diversity of drawing from the last 50 years up to today.
This year, the fair will present an increased number of events for an in-depth exploration of contemporary drawing. Cinema is in the spotlight this year with an exhibition organized in partnership with the Cinémathèque française, illustrating the privileged relationships drawing has with other artistic disciplines. The audience will also have a chance to enjoy the comprehensive Talks and Performance programs. Very rewarding in form and content, this year's edition will surely provide visitors with unforgettable moments.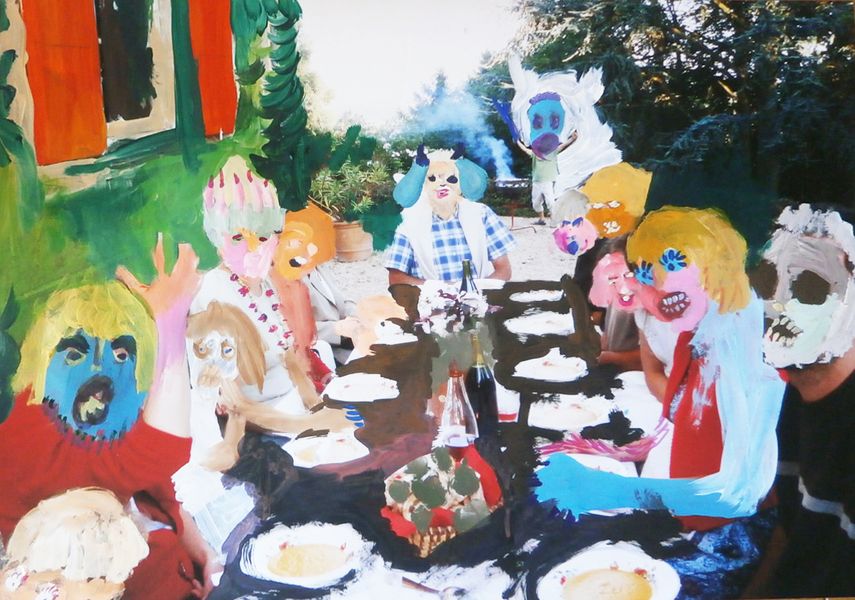 DRAWING NOW Art Fair 2020 Exhibitors
This year, DRAWING NOW Art Fair 2020 will bring together 74 galleries from 15 countries - Austria, Belgium, Colombia, France, Germany, Italy, Japan, Luxembourg, Philippines, Russia, Spain, Switzerland, the Netherlands, United Kingdom, USA.
The exhibitors will be divided into three sectors: the General Sector, featuring galleries presenting an artist in focus over at least 30% of the booth; Insight, a new platform for discovery which allows visitors to discover new artists who are less known and presented in a solo or duo show by emerging or more established galleries; and Process, introducing galleries which present a specific project designed between the gallerist and the artist(s) and build as an exhibition.
Be sure to check out booths by ADN Galeria from Barcelona, presenting a selection of new works by Marcos Ávila-Forero, Abdelkader Benchamma, Carine Brancowitz and Margaret Harrison; Dilecta from Paris, presenting works by Jérémie Bennequin, Mircea Cantor, Nicolas Dhervillers, Anne et Patrick Poirier and Pauline Rousseau; Galerie DYS from Brussels, featuring works by Aliye Dorkip and Guillemette Coutellier; Galerie Laurent Godin from Paris, dedicating part of its booth to the artists duo Florentine and Alexandre Lamarche-Ovize; PDX CONTEMPORARY ART from Portland, exhibiting literal drawings of rocks and cairns by artist duo Anna Gray + Ryan Wilson Paulsen; Galerie Xippas from Paris, featuring works by Karishma D'Souza; and Slag Gallery from New York, featuring works by Joël Degbo, Dumitru Gorzo and Naomi Safran-Hon; among others.
The List of Galleries
The Programming
With an idea to show the cross-disciplinary nature of drawing and to highlight cinematographic graphics, the fair will present the exhibition Tout un Film! (Quite a Film!), featuring pieces from La Cinémathèque Française collection and works from artists' studios and galleries. Seeking to highlight connections between these two arts, the exhibition will show how filmmaking, from preparation to production, includes graphic work, and how contemporary artists often refer to films in their drawings. The exhibition is curated by Joana P. R. Neves, the Drawing Now Art Fair's artistic director, in collaboration with Françoise Lémerige, the director of the collection of drawings and plastic works at The Cinémathèque Française.
Under the premise that drawing is often considered as a performative art form that requires endurance, physical effort and a quick grasp, the fair will present ACTION! - DRAWING PERFORMED 2 - a range of performances or recordings of drawing actions, where drawing materials are reinvented and various practices extended. Artists performing as part of the program are Elsa Werth, Thorsten Streichardt, and Odonchimeg Davaadorj.
As part of the program of Talks, the fair will invite speakers specialized in contemporary art for roundtable discussions and artist interviews. The fair will also continue the Quite a Film! exhibition focus in their Talks program.
The fair continues to select artworks presented in the Master Now circuit. Within this section, curated by Philippe Piguet, the fair invites galleries to showcase a work from their storage they consider a masterpiece. The section will feature 12 galleries, including Galerie Jean Fournier, presenting a work by Sam Francis, Galerie GP&N Vallois, presenting a work by Tomi Ungerer, Galerie Lelong & Co, presenting a work by Kiki Smith, and Galerie RX presenting a work by Hermann Nitsch, to only name a few.
This year, the fair is celebrating the Prize's 10th anniversary. The Selection Committee has shortlisted 5 artists among the 1000 eligible artists presented at the fair: Nicolas Daubanes, Odonchimeg Davaadorj, Mathieu Dufois, Delphine Gigoux-Martin and Julien Tiberi. The Prize winner will be given 5,000 euros and a personal exhibition at the Drawing Lab, sponsored by SOFERIM the principal sponsor of the DRAWING NOW Art Fair. The audience will have a chance to see the exhibition by Lucie Picandet, winner of the 2019 DRAWING NOW Prize, titled The Evening of an Octopus.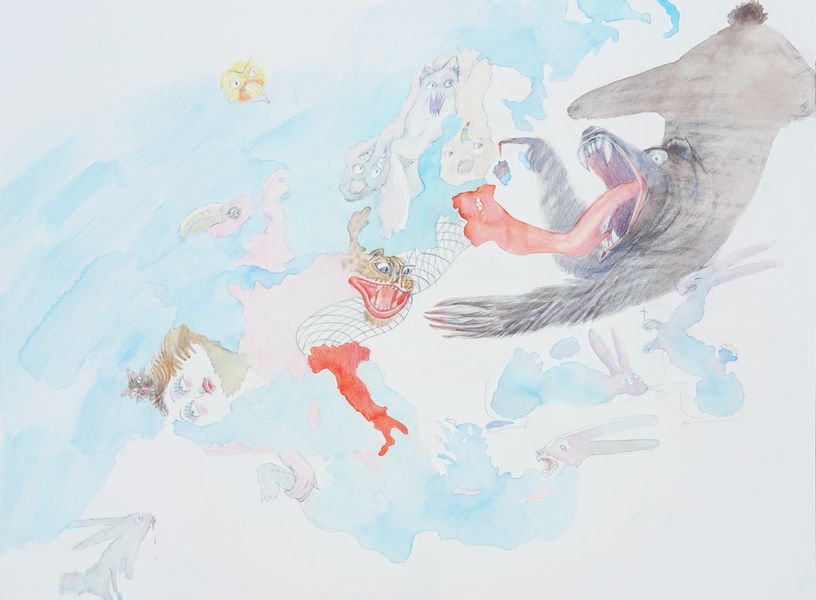 The Drawing Month
Inaugurated in 2018, The Drawing Month comes back for its third edition, in partnership with museums, institutions, and art centers. The program will present drawing exhibitions in museums and art centers as well as workshops, conferences and meetings in other venues, encouraging interaction between artists and the public.
With an increasing number of artistic events, the program will demonstrate the vibrancy and wealth of contemporary drawing and its artists. The 2020 edition of The Drawing Month includes 36 locations so far - 21 locations in France's regions and 15 in Greater Paris.
Workshops during the event include the one with Françoise Pacé at Abbaye du Mont Saint Michel – Le Mont-Saint-Michel, one with Camille Llobet at Artothèque d'Annecy - Annecy, one with Hervé Bacquet at Château de Châteaudun - Châteaudun, and one with Noémie Boullier at Château ducal de Cadillac - Cadillac, among others.
A selection of exhibitions includes Mathieu Dufois' Dans l'ombre le monde commence at Centre de création contemporaine Olivier Debré, Jeongmoon Choi's Le Pouls de la Terre at FRAC Alsace, and Diogo Pimentão's Dessiner à rebours at Frac Normandie Rouen, among others.
The Location of Drawing Now 2020 - Le Carreau du Temple Paris
Practical Information
DRAWING NOW Art Fair 2020 will take place at The Carreau du Temple in Paris from May 29th to June 1st, 2020.
For more information, visit the official website of the fair.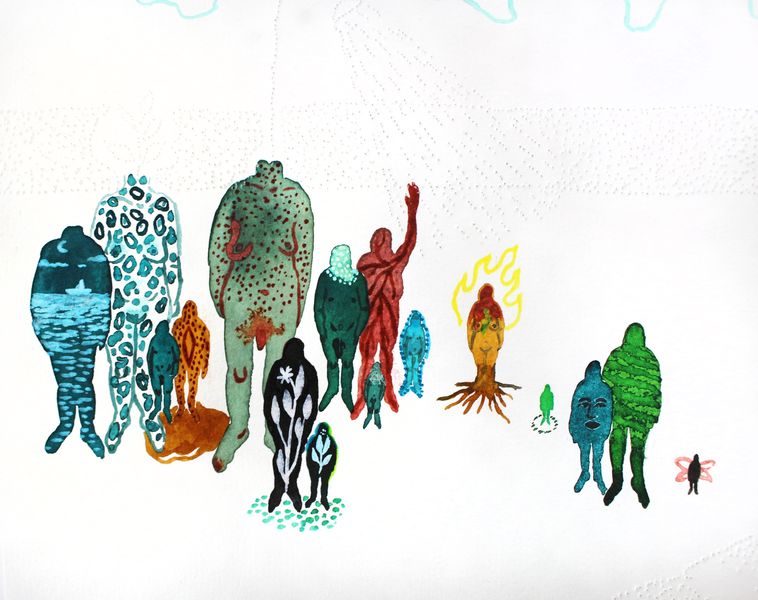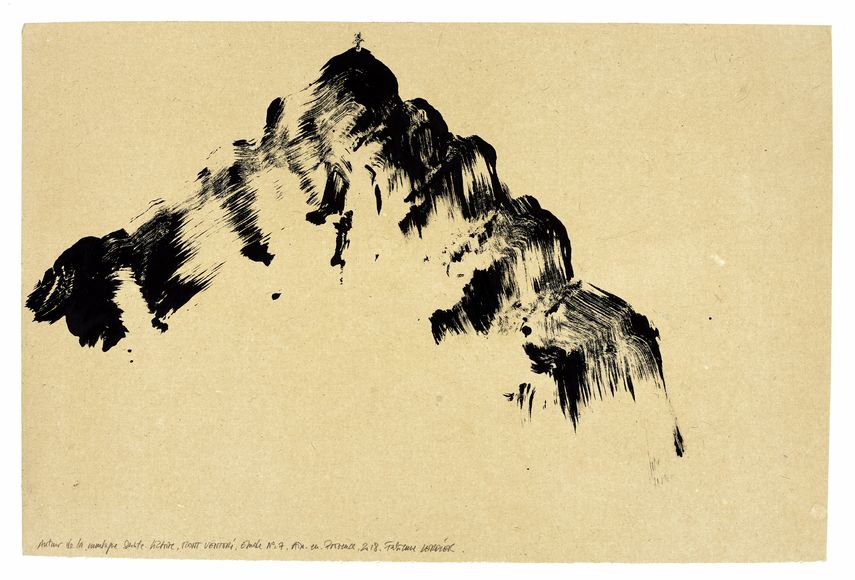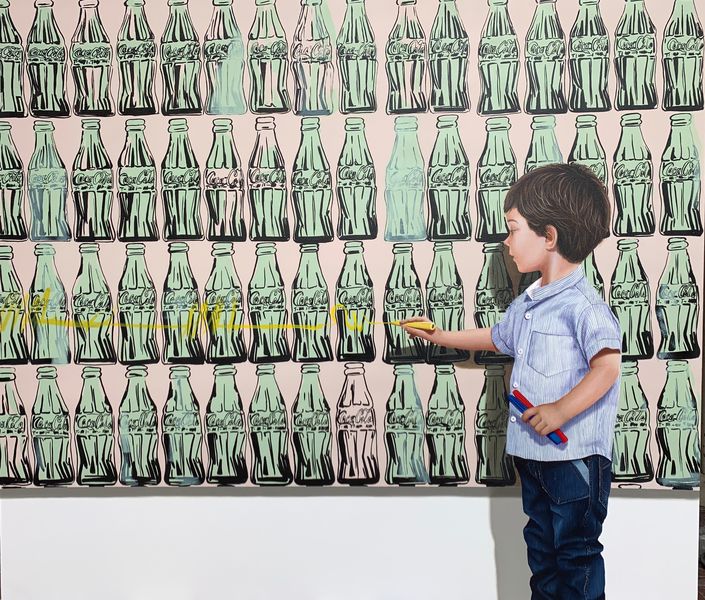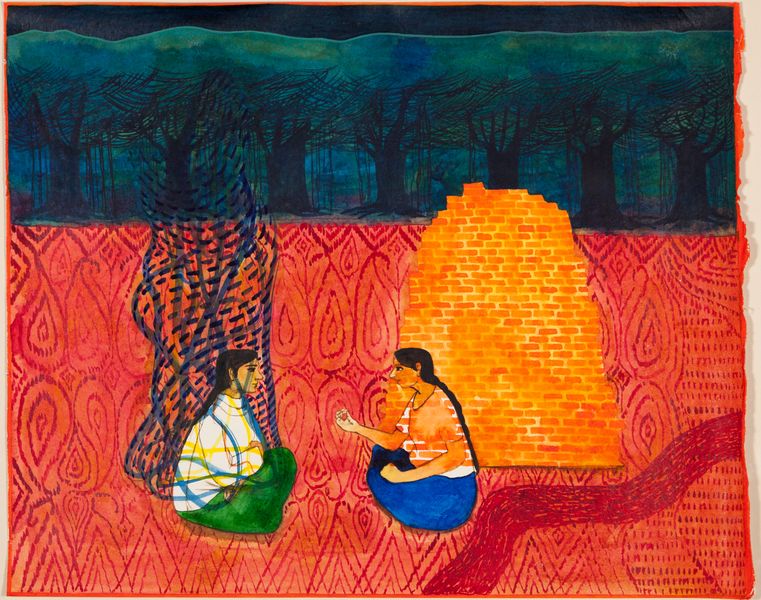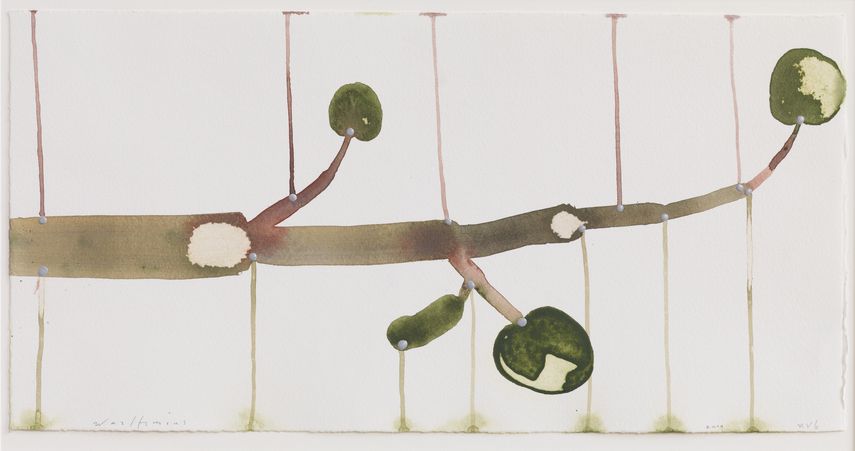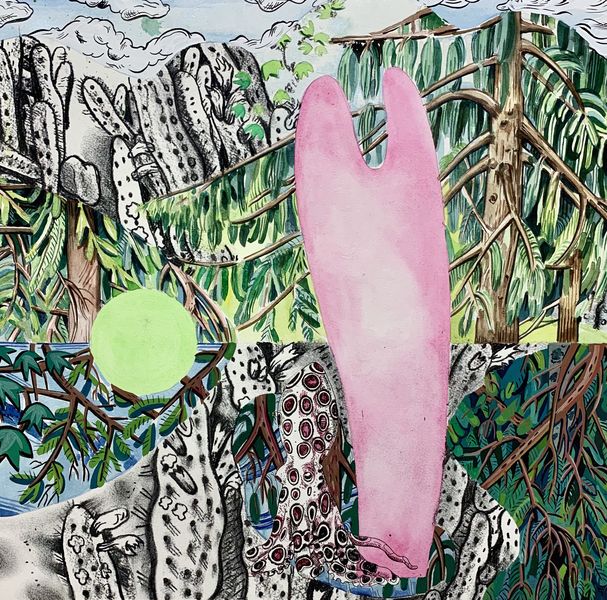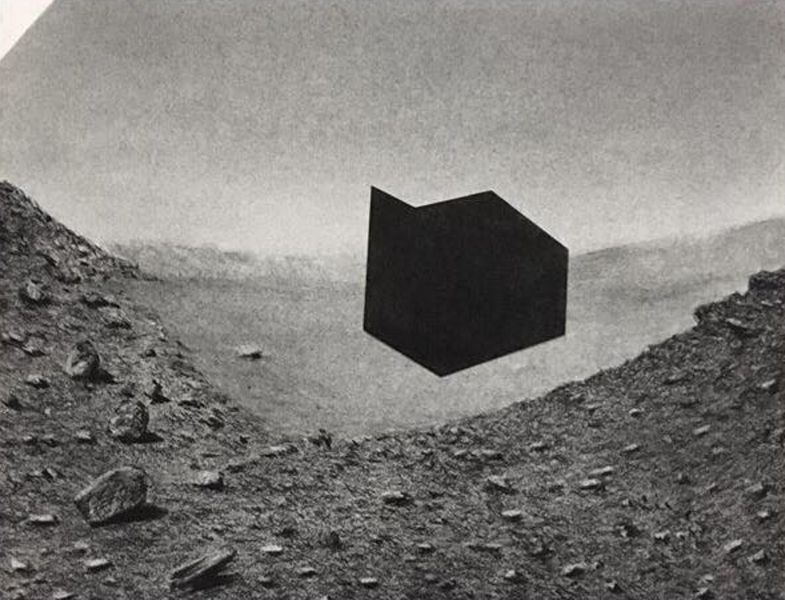 Featured images: Drawing Now 2019. All images courtesy of Drawing Now.