Drawing has always been the basis of any artistic endeavor and the ability to draw was seen as the first and essential skill of any artist. But drawing is not only an element in the creative process but a work of art in its own. The gallerist David Pluskwa explains:
A work on paper is the result of a reflection, a state of mind, a thought, a desire, an intuition that spontaneously pops out of the brain onto the paper, unfiltered.
In their first exhibition dedicated to drawing, Galerie David Pluskwa invites three contemporary artists who share the same studio space. Titled Dess(t)ins croisés, the exhibition brings together stunning works, all executed in a 65 x 50 cm format.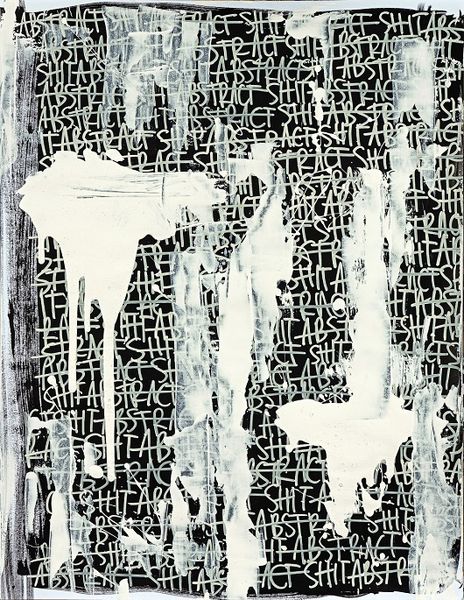 Hugpat
Living and working in Marseille, Hugpat is best known for his simple black and white drawings. Semi-abstract, his work demonstrates respect for figuration, inherited from his many years of architectural practice.
The artist finds inspiration in cityscapes he visits during the day, transcribing them in the evenings in black and white works characterized by an interplay between light and shadow. Painting dark cities, crisis, ghostly humans or rebellions, he provides a vision of an apocalyptic world.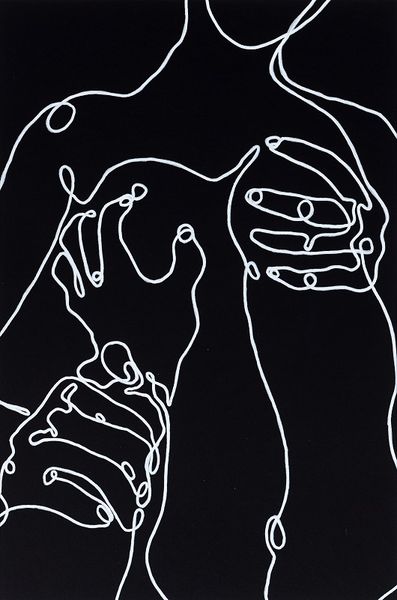 $kunkdog
Another artist from Marseille, David Negri aka $kunkdog has pursued art since he was a kid. An artist with an unconventional career path, he started painting at the time his daughter was born. After meeting Françoise Siffrein-Blanc, who organized an exhibition in her home, his career took up.
Using all mediums and materials, he produces figurative works characterized by bold strokes of color. Although created in the studio, his work draws from the street. As he explains, painting should come from one's gut and instincts.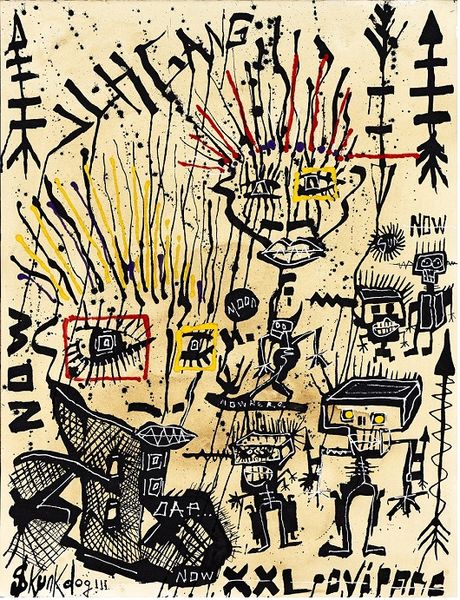 Rose Madone
Born in Lille and living and working in Barcelona, Rose Madone is an avid observer. Her art reflects the feelings, emotions and difficult moments of life in an allegorical, poetic and minimalist way. As she explains herself, through the canvas, she seeks the exhaustion of emotion.
Composed of white, black or beige, her work speaks to the complexity of the human being, invaded by psychological torture and the weight of the past. The artist aims to reveal the dark side which lies inside us, highlighting the distinctiveness of each person.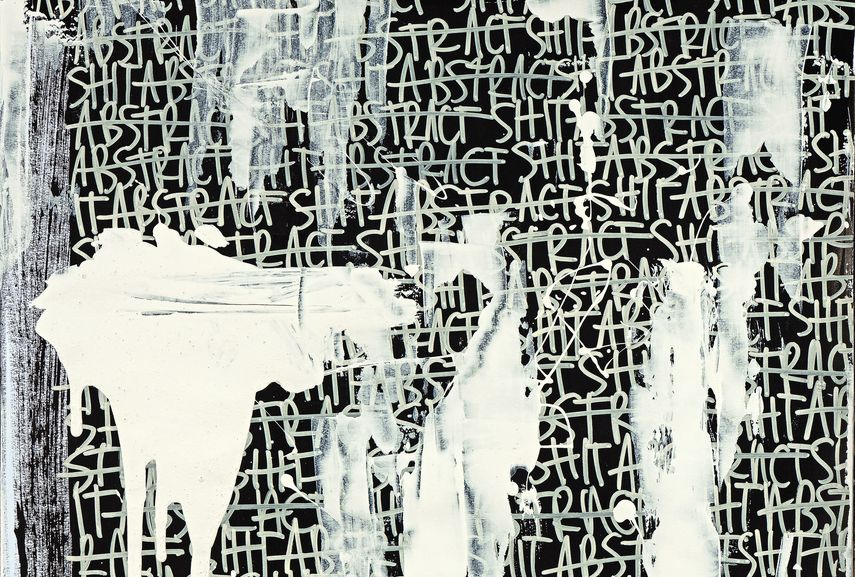 Drawing Exhibition at David Pluskwa
Working in their distinct styles, all three artists exhibit a perfect mastery of their art, resulting in a series of exceptional and unique drawings. This wonderful and unique exhibition is definitely not to be missed.
The exhibition Dess(t)ins Croisés will be on view at Galerie David Pluskwa in Marseille from May 29th until June 15th, 2019.
Featured image: $kunkdog - Yellow Blow (detail), œuvre sur papier, 65x50cm