For the first half of March, the Known Gallery in L.A. has prepared a real delicacy for its visitors. The repertoire includes exhibitions of Richard J Oliver and Drew Merritt. While Oliver's new body of work swings between consciousness and sub-consciousness, Merritt has created works that lead us indisputably into the dark side of human existence and history. The title of the exhibition – Slaying Giants – says enough and nothing at all. The exhibition is on view through March 15th.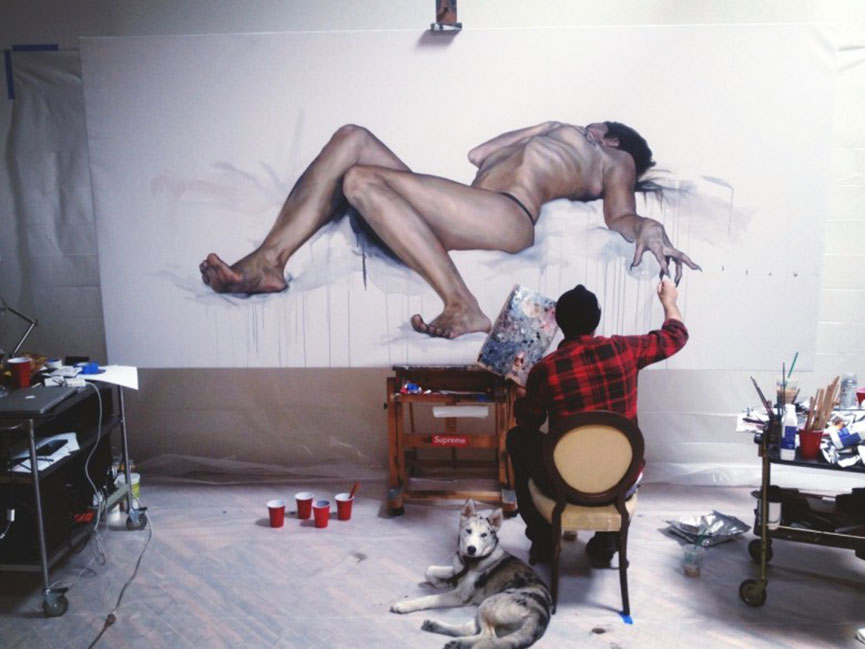 Demons
As stated in the announcement of the exhibition: Our inner demons are what put the weight of our own corpse on the soul. How will we fight these demons? If we have demons in our darkness, shouldn't we have angels in our light? How do you go about finding this sword of righteousness to arm ourselves with? As individuals we all have that one big problem that seems to overshadow the rest. Some obstacles seem bigger than life itself, or that one addiction that you can't seem to get a hold on no matter how hard you fight. Some problems just don't seem to have answers. Some problems are like they were conceived from hell for us to endure. We all have our monsters. We all have our giants to slay.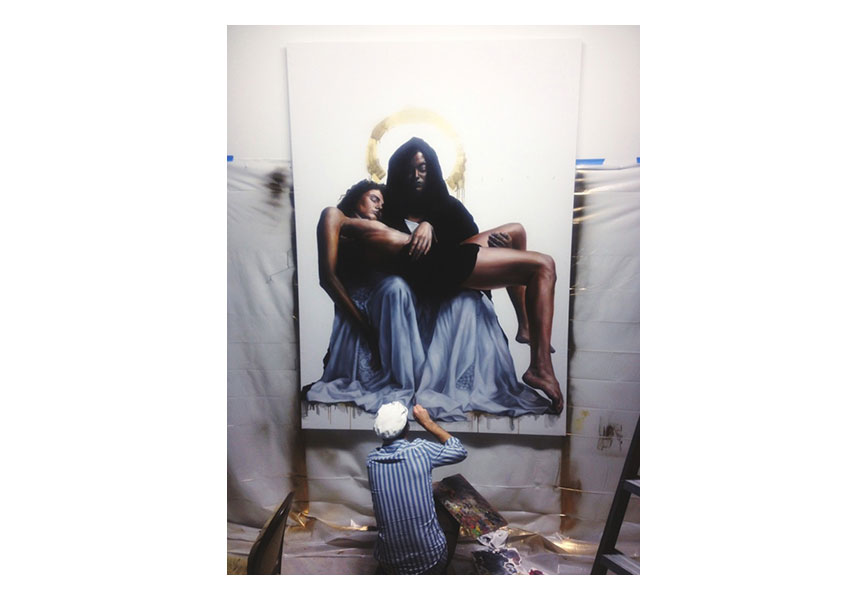 Merritt's Art
Drew Merritt deals with a broad spectrum of feelings like loneliness, vanity and meaning of life.  What is specific about Merritt's art is that he enters into the dark places of human spirit with an urban mindset. While exploring angels and demons within ourselves, Merritt uses classical subjects as a starting point but sets them in contemporary surroundings utilizing a vast array of contemporary techniques and mediums. He's known for massive near-photo-realistic murals of fallen angels done with a spray can, or blend with raw materials and found objects. His works are characterized by a graphic style and vivid colors. Merritt's big canvases fit nicely on the wall of a gallery, but would also fit as a mural on the wall of a building.