It's been nothing but work, work, work for the Urban Spree gallery and the coming DUBL TRUBL show team, lead by Dscreet, the curator of the project. Starting out with only a few collaboration artists, DUBL TRUBL grew much bigger than any of them expected, now representing a massive group exhibition of 90 artists, who all paired up to present 45 original artworks at Urban Spree. It's not about the common street art crew anymore, it's about an innovative way of working together in odd pairs, where the two creatives were confronting their styles and ideas, drawing out the best and the most intriguing from each of them. It's a giant mix up, an enticing idea and a spectacle that raises much curiosity.
Last week was a busy one in Urban Spree gallery, as 1UP crew wrapped up their excellent I Am exhibition, to allow the grand company of DUBL TRUBL in. The writers of the show have sprayed the entire Urban Spree space inside and out for the occasion, while we await the chance to view what promises to be exciting artwork, characterized by like aims and aesthetics.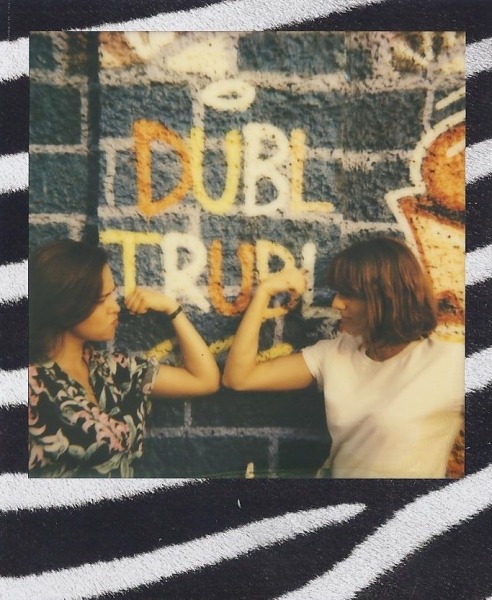 Q&A with Dscreet and Aeon
Whilst preparing the exhibition Dscreet, who recently gave and exclusive interview for Widewalls, and his faithful colleague Aeon answered several questions the Curious girls of the Urban Spree had for them.
We deliver the full interview below.
Curious girls: How did you get here?
Dscreet: On a muthafuggin boat….with wings.
Aeon: Lots of buses, cars and a plane.
Curious girls: What did you have for breakfast today?
Dscreet: Curried wiener washed down with Peruvian Energy Sauce and minimal techno.
Aeon: 12 stubbies and a pack of Winnie Reds.
Curious girls: Why the Name Dubl Trubl?
Dscreet: We ripped it off from an old New York rap duo, they were in this really cheesy film "Wildstyle" and we love it…its homage if you will.
Curious girls: How did you select the people from the show?
Mostly on reflection I thought who is more famous and talented than me and I can ride their notoriety all the way to the bank by association.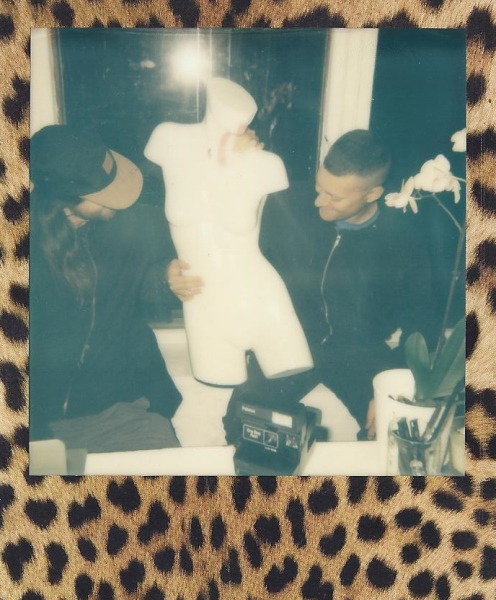 Curious girls: Why the owls... We see owls often in your work??
Dscreet: They're easy to paint and I've done a whole lot of them so why stop now. Chicks dig em.
Curious girls: Talking about Animals… Which two animals would you be?
Dscreet: You mean combined? I'd be a sloth mixed with a dugong and I would be dubl unflappable.
Aeon: Maybe a crocodile mixed with a kangaroo.
Curious girls: Half half which useless super power would you have?
Dscreet: I'd have an armpit that could dispense talcum powder and if you know where I got that from ill buy you an alcohol free Erdinger.
Curious girls: Which 3 people dead or alive would you invite for a dinner party?
Dscreet: Silvio Berlusconi for the dancing girls, Jimi Hendrix and Dave, Dave loves Jimi and I reckon they'd have a lot to talk about.
Aeon: Barnsy, Warrick Cappa and Booney.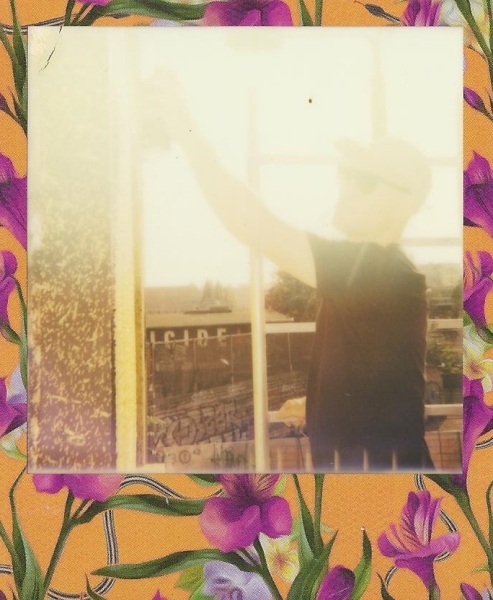 Curious girls: And what do you expect about this coming exhibition at urban spree?
Dscreet: It might be a bit awkward and confusing at the beginning but then I think people will drink lots of beer and loosen up a bit, in the end it's gonna be so awesome, I'd like to thank God for making this possible.
Aeon: I think it's going to be a great mix of artists and a gallery filled with awesome collaborations.
DUBL TRUBL is opening tomorrow, on September 18, at 7pm at Urban Spree Gallery, Berlin. The extensive display of clashing styles and unexpected harmonies will run through October 26, 2014.