Hype is building up around the collaborative mega-show DUBL TRUBL, coming to the Urban Spree Gallery this September. We talked to Dscreet, a street artist known for his electric owls and the driving force behind the giant project involving over 80 street artists, learning there is no strict topic, there are forty pairs of collaborating artists already and it's all about enjoying the joint artistic activities. All the clashes and harmonies are caught on camera by Dscreet himself, as the versatile exhibition will be followed by numerous videos, some of which are already out.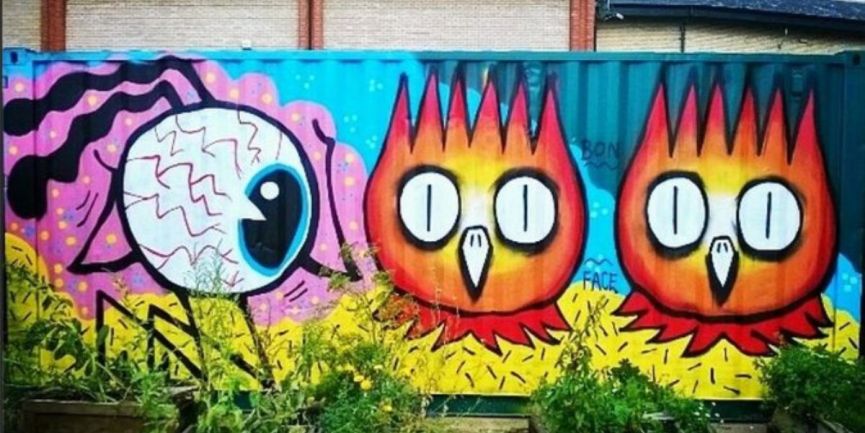 Widewalls: When did the idea for DUBL TRUBL Collective and the show first come to you?
Dscreet: Dubl Trubl started as a joke between mates, we have all been in other crews and collectives, some of them are pretty serious and have guidelines and rules of sorts, this was more about the looser spirit of collaboration, where not many rules apply, you just have to enjoy making stuff together.
I thought there's a lot of groups hows without a theme or any kind of glue to make them have a focus so if i could apply that one simple rule to a show it was enough to make it cohesive and bring together a lot of friends in the spirit of collaborative looseness, nothing too serious, but still with the potential to produce some of the best work we've done.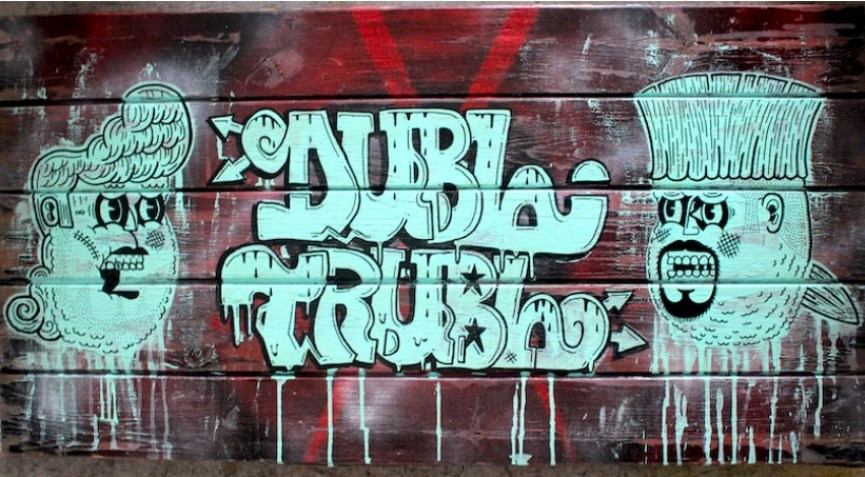 Widewalls: For how long has the project been developing?
Dscreet: My whole life has amounted to this.
Widewalls: There's a good number of artists in DUBL TRUBL Collective, but how many collaborating pairs have been made so far?
Dscreet: There's over 40 pairings so far.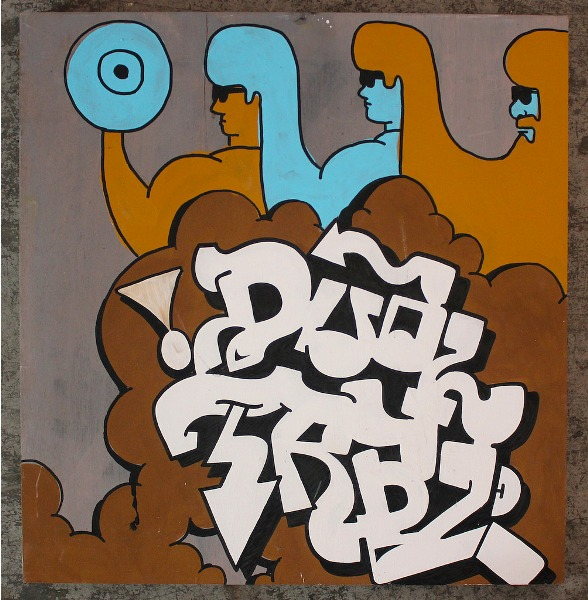 Widewalls: Having worked with various artists yourself as a part of the project, can you tell me which collaboration you enjoyed most? Which of them was particularly successful and why?
Dscreet: I think that might get me in trubl with the others. Probably the most satisfying was the one with Rone, cus he did all the beautiful skilled painting work and i just hacked into it with a screwdriver, I like wrecking stuff and then claiming its creative, very therapeutic.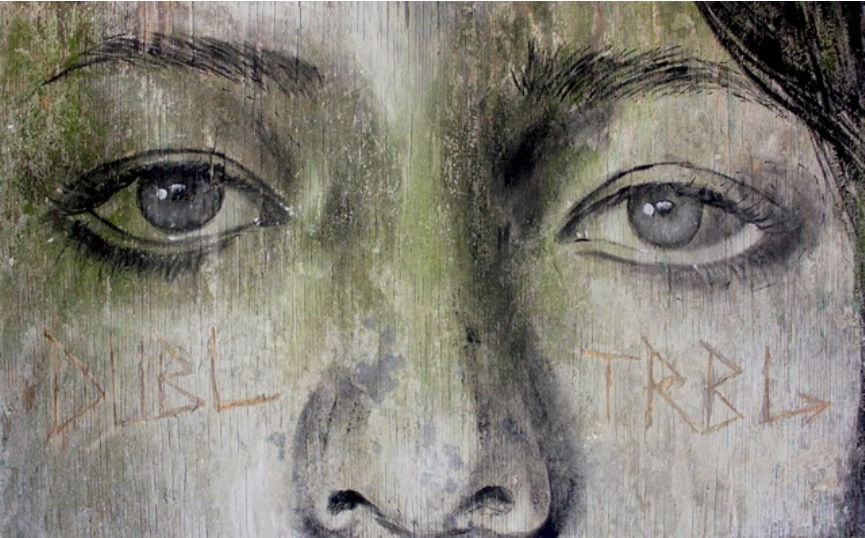 Widewalls: How did your owl agree with other signature iconographies?
Dscreet: Yeah, the owls pretty versatile, he gets along with most mob. Who doesn't like owls? Well apparently the Ancient Romans, but where the fuck are they now? Losers.
Widewalls: A video of Lush x Rowdy collab filmed by you was published on your blog. Did you work on any collaborative videos within the project?
Dscreet: Oh yeah there's a lot of Dubl Trubl vids about to be rolled out, so keep your google glasses on and watch the series.
This next one with Lush was a lot of fun to make together, paying maximum bookahs to Bodhi the one and only, our guide and spiritual saviour, lord and patron saint of the DubTrub.
Widewalls: And installation?
Dscreet: Yes lots of that jazz.
Lush - Patrick Swayze Graff Game from VNA magazine on Vimeo.
Widewalls: DUBL TRUBL show is coming to Urban Spree in September, so I guess you're quite busy? Do you have time to work on anything else?
Dscreet; Yeah, it's a bit overwhelming this show, but so many good people involved it is coming together nicely already. I'm making lots of films at the same time and about to put out some new prints and an edition of little wooden toys.
I've been helping my friends try and get this project funded, its a good film in the making with loads of support by a gang of great artists and musicians, have a look.
Do not miss the DUBL TRUBL show in Urban Spree this fall!
To learn more about the Baywara project Dscreet is supporting, go to their Indiegogo page.