One of the great photographic innovators of the last century, Duane Michals is best known for his work with series, multiple exposures, and text. His celebrated sequences appropriate cinema's frame-by-frame format, manipulating the medium of photography to communicate narratives. The handwritten text adds another dimension to the images' meaning and gives voice to Michals's singular musing.
The current exhibition at the Morgan Library & Museum combines a six-decade retrospective of the photographer with an artist's-choice selection of works from all corners of the permanent collection. Illusions of the Photographer: Duane Michals at the Morgan will take viewers on a tour of the artist's mind, putting work from his expansive career in conversation with Old Master and modern drawings, books, manuscripts, and historical objects.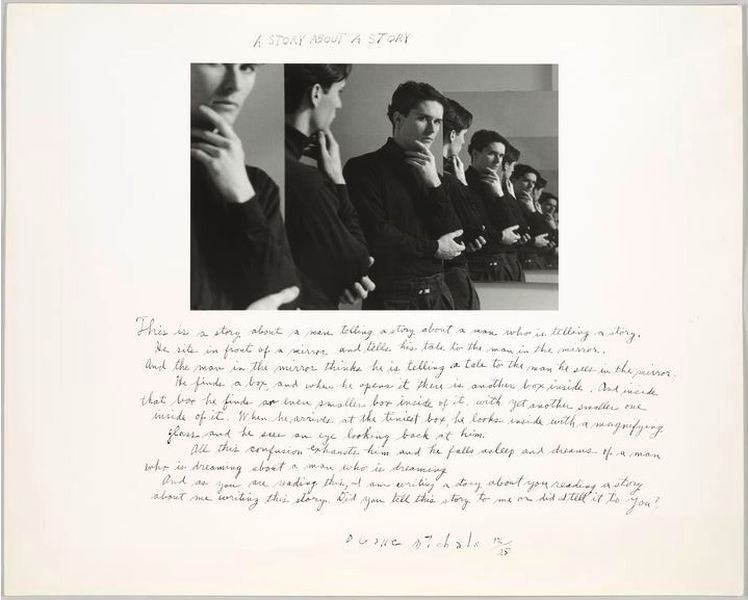 The Practice of Duane Michals
Understanding photography as a theatrical and fictive medium, Duane Michals creates visually rich photographs that exploit the medium's storytelling capacity. Over the course of 55 years of creative output, he has staged photographs, written on them, he has drawn, painted and manipulated them and constructed elaborate fictional narratives. The photographer once said:
I think photographs should be provocative and not tell you what you already know. It takes no great powers or magic to reproduce somebody's face in a photograph. The magic is in seeing people in new ways.
Since 2015, Michals has been focusing his creative efforts on filmmaking, a natural outgrowth of his directorial habits as a photographer, aiming to give even more value to his already extraordinary visions.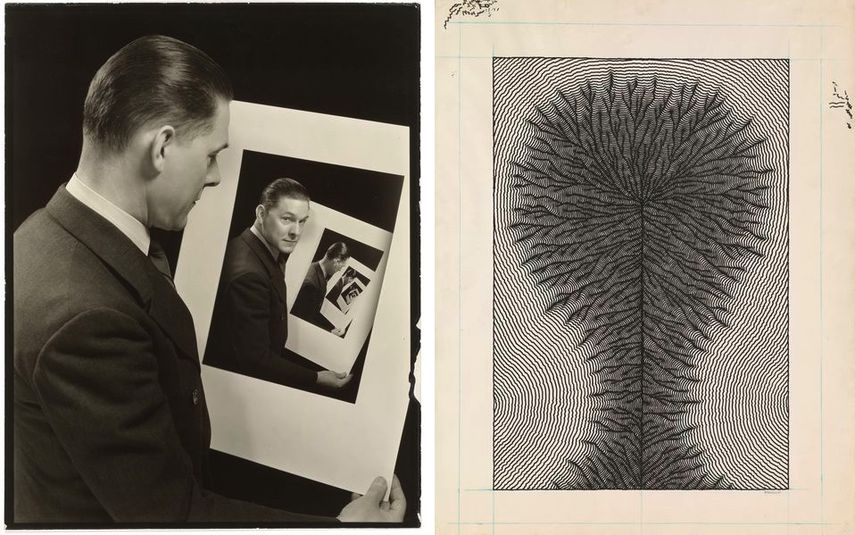 The Display
The show at The Morgan is organized around animating themes in the artist's work: Theater, Reflection, Love and Desire, Playtime, Image and Word, Nature, Immortality, Time, Death, and Illusion. It highlights his storytelling instincts, both in stand-alone staged photographs and in sequences.
Among works on view is a series of six images, I Build a Pyramid from 1978, where the artist stacked stones in a modest pile that, from the camera's perspective, appears to rival the scale of the ancient pharaohs' monuments. As he explained, the scenario echoes his childhood habit of building cities from stones in his backyard in McKeesport, Pennsylvania. These staged scenes are juxtaposed with portraits of his creative heroes, including William Blake, Edward Lear, and Saul Steinberg.
The exhibition will also include three short films amid a cycle of over 200 photographs from the series Empty New York from 1964-65. Michals will host two special programs of film screenings in the Morgan's Gilder Lehrman Hall, introducing films that have never been screened publicly before.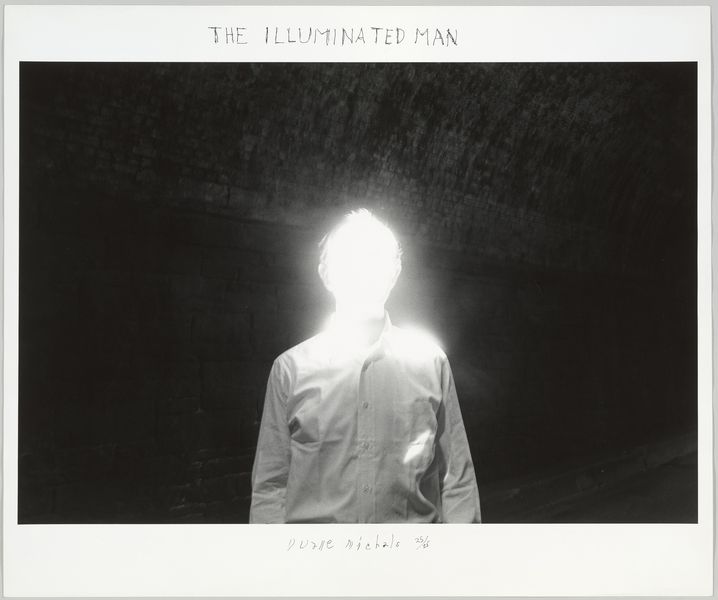 Duane Michals Exhibition at the Morgan Library & Museum
Colin B. Bailey, Director at the Morgan explained the museum is "honored to have Duane Michals plumb the Morgan's vaults for treasures both revered and long-forgotten." Joel Smith, the Morgan's Richard L. Menschel Curator and Department Head, described the artist's work as "contemplative, confessional, and comedic," adding that it "transcends the conventional bounds, and audience, of photography."
Through narration and sequencing, he reorients the camera towards timeless human dilemmas; he derives poetic effects from technical errors such as double exposure and motion blur. His originality and intimacy as an artist come through in the discoveries he brings to light from the Morgan's collection.
The exhibition Illusions of the Photographer: Duane Michals at the Morgan is on view at The Morgan Library & Museum in New York until February 2, 2020.
It is accompanied by an 88-page softcover catalog featuring a wide-ranging interview with the artist and illustrations of seventy works, including his selections from the Morgan's collection and the previously unpublished 1969 title sequence.
Featured image: Duane Michals - Warren Beatty, 1966. The Morgan Library & Museum, 2018.35; Self–Portrait Asleep in a Tomb of Mereruka Sakkara, 1978. The Morgan Library & Museum, 2018.42; A Story About a Story, 1989. The Morgan Library & Museum, 2018.47; A Letter From My Father, 1960–1975. Gelatin silver print. The Morgan Library & Museum, Gift of Duane Michals, 2019.78. All images © Duane Michals, Courtesy of DC Moore Gallery, New York.