A unique public art festival organized by Brand Dubai, the creative arm of the Government of Dubai Media Office (GDMO), Dubai Canvas comes back stronger than ever, to promote 3D art and more under the open skies!
For its fourth edition in 2018, the event will welcome renowned artists and provide them with a chance to exhibit their artworks in public space and interact with the public on the spot.
As such, Dubai Canvas is aligned with the directives of Vice President and Prime Minister of the UAE and Ruler of Dubai His Highness Sheikh Mohammed bin Rashid Al Maktoum to convert Dubai into an open-air museum that inspires creativity and innovation.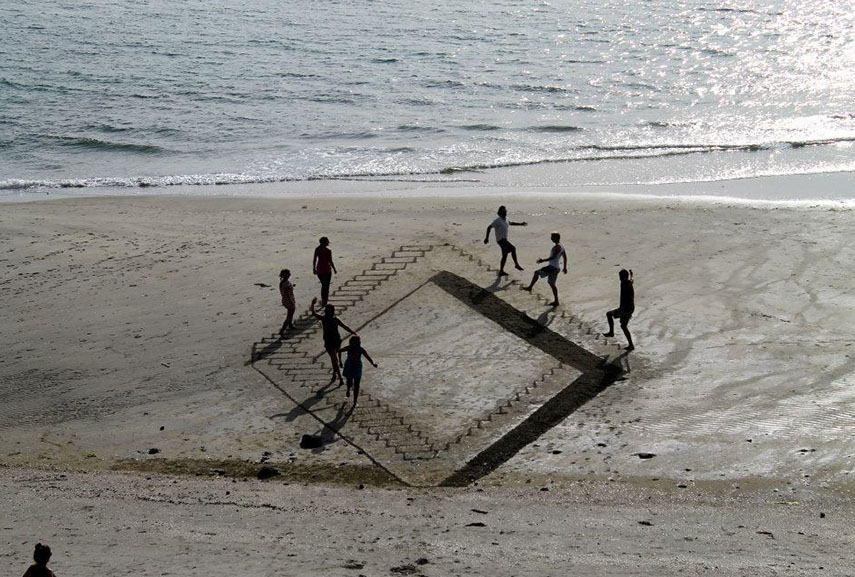 The Dubai Canvas 2018
The thing that makes this year's edition of Dubai Canvas even more exciting, apart from the impressive line-up of artists we will revisit further ahead, is the new location introduced by the organizing committee. In 2018, it is La Mer, Meraas' beachfront development, tucked between sprawling timber walkaways and beachside promenades.
Such choice will surely contribute to the idea to enrich the aesthetic ambience of the city's urban spaces and create opportunity for the public to engage with a splendid variety of art forms; although Dubai Canvas primarily focuses on 3D art, this time round we will be able to enjoy object art, tape art, inflatable art and murals!
Furthermore, there will also be many events and festivities on the sideline of the festival, dedicated to the relationship between local and international artists and art students, in order to learn more about arts trends and techniques.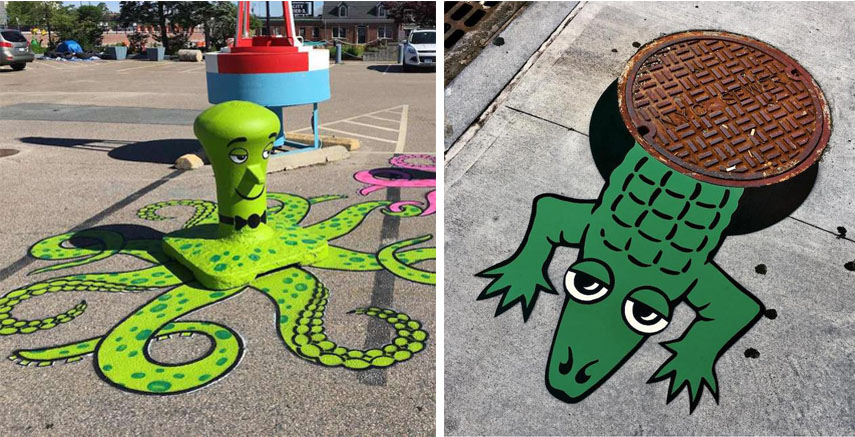 Participating Artists
Over 30 artists from the Emirates and abroad will participate at Dubai Canvas this year. Leading the pack is the 2017 winner of the Dubai Canvas 3D Art Award, Cuboliquido, as well as Second and Third place winners, Danila Shmelev and Leon Keer respectively.
Another familiar name is Tracy Lee Stum, an American artist known for her strong presence at street art festivals worldwide. Joining them will be Juandres Vera, famous for directing the painting of the 140-meter pavement in Holland, which ended up in the World Guinness Record book, and Frederike Wouters, responsible in part for the biggest 3D artwork in Florida, created in 2014.
Other participants include Roberto Kuenstler, Shawn McCann, Dave Brenner, Kerim Mušanović, Cesar Paredes, Bahadir Uysal, Ahmad Raza, Obaid Rahman, Tom Bob, Sam Cox, Jamie Harkins, the Tape Over group and Luke Egan.
Dubai Canvas 2017 - Recap Video
Four Days of Creativity at La Mer
Commenting on the festival's inspiration found in the city's creative spirit, festival's Project Manager Ayesha bin Kalli said:
Dubai focuses on building the future, which cannot be achieved without generating out-of-the-box ideas. Through the festival, we want to support the community in making creativity a way of life, which is critical for our growth and progress.
Dubai Canvas 2018, in partnership with Meraas, will take place between March 1st and 7th at La Mer and it is free to attend.
For more information, please visit the official website!
Schedule of Activities
All images courtesy Dubai Canvas.