The duo exhibition in Bern of the prestigious Prof. Thomas Hartmann's students of the Academy of Fine Arts in Nuremberg - Kai Klahre and Birke Bonfert - will open in the Gallery Rigassi by SOON in October 2016. After studying in Nuremberg and Leipzig, the works of the duo were carefully selected by the exhibition curator Raphael Rigassi and will be presented to the public in the exhibition From Abstraction to Figuration at the Gallery at Münstergasse from 20 October. The presented works show a meticulous attention to form and its possibilities. Either by merging different shapes from nature with abstract forms, or by creating a sense of lightness, Klahre's and Bonfert's art is a visual experimentation that travels the liminal spaces between figuration and abstraction.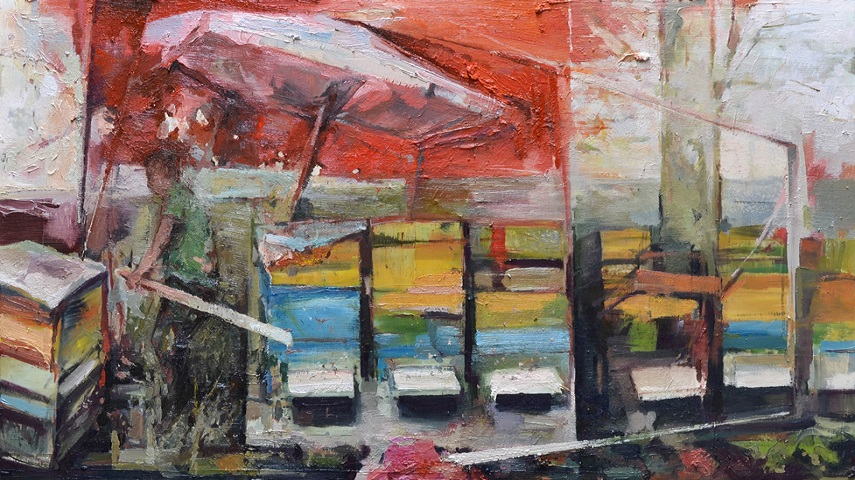 Kai Klahre - Merging of Forms
Kai Klahre sees himself as a draftsman. When he paints, he is a draftsman, when he sculpts he is a draftsman. He starts his work with an indeterminate drawing. Then, he slowly transforms lines into shapes and shapes into figures, animals and plants. These elements are often merged together, or build some other shapes. Plants become bone structures, bones become human beings. He begins his work with drawings from which he develops further ideas about his sculptures and paintings. Klare's compositions possess vitality and dynamism achieved through the incorporation of figurative motifs into an abstract background. Sometimes, this is achieved through omissions, so that the background becomes again the foreground. This game and interplay of layers and perspectives creates openness, which ask new questions. Kai Klahre lives and works in Nuremberg.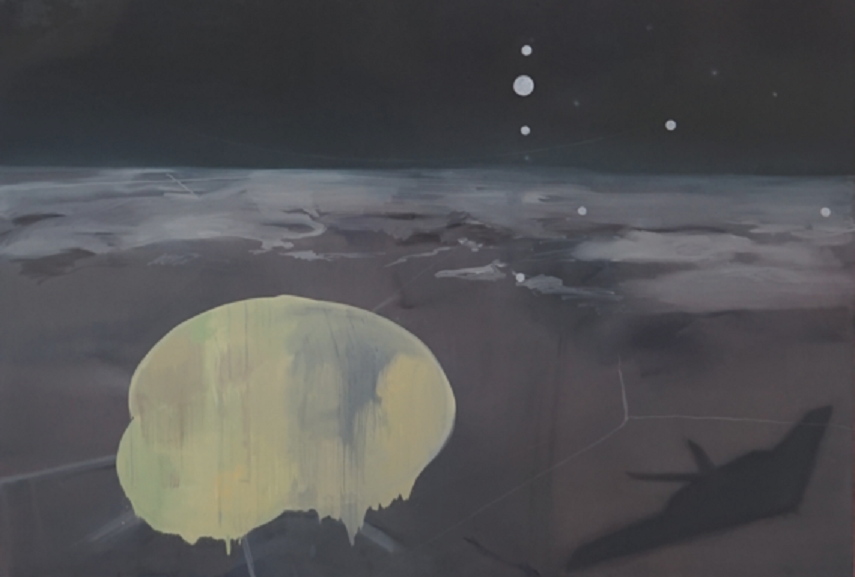 Birke Bonfert - Lightness of Composition
Birke Bonfert's works combine abstracted forms with figuration similarly to Kai Klahre's art. Represented spaces, the lightness of the shadows, and the abundance of light make the works of the young artist so memorable. Like narrative threads, the fine outlines and contours are drawn through compositions, and produce structural changes. These shifts make familiar perspectives into unfamiliar planes. The clarity of the motifs and restriction to few color shades in combination with a dynamic handling of color contribute to the general lightness of his works. Every element and every brush stroke is deliberately arranged on these pictures, the individual forms seem to be visualized as on a theater stage and become the central event, so there is a lot to discover despite a few actors. Birke Bonfert lives and works in Leipzig.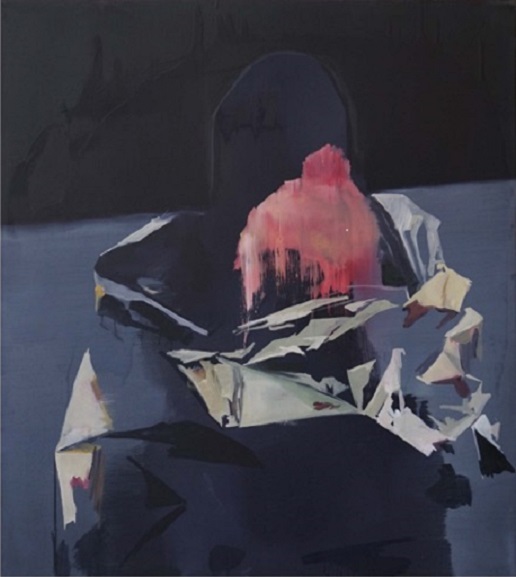 Duo Exhibition in Bern - From Abstraction to Figuration
SOON is a gallery founded in 2008. The gallery is devoted to contemporary art of young artist from Switzerland, but also of the international talents. With two gallery spaces in Bern and Zurich, the Gallery has organized large group exhibitions such as the Very Contemporary - Art Exhibition (in 2008 and 2011 in Bern) and participated in various trade fairs. The exhibition From Abstraction to Figuration of Kai Klahre and Birke Bonfert at Bern Gallery Rigassi by SOON will be open on 20 October and will run until 12 November 2016.
Featured image: Kai Klahre - Untitled. All images courtesy of Gallery Rigassi by SOON.