In 1929, a legendary book entitled Face of our Time (or Antlitz der Zeit) was published. It contained photographs of August Sander, one of the most important German photographers. Some sixty portraits from the People of the 20th Century series were featured in it, depicting different types of workers in the German society of the time. Images of cooks, soldiers and veterans, farmers and tradesmen, beggars and high-class gentlemen, sportsman and children, all standing for a simple picture, which aimed nothing more but to document. Through as many as 40,000 photographs, August Sander provided an everlasting proof of a nation's existence, an archive of people and time. His works were very precise, practical and above all factual - just like those of his fellow artists within the New Objectivity group, which emerged during the 1920s as a response to non-realistic movements of Futurism and Expressionism. As straight-to-the-point as it was, Sander's photography had had a great influence on other art forms of Neue Sachlichkeit and, some forty years later, it also inspired the creation of the Dusseldorf School of Photography, under the guidance of Bernd and Hilla Becher.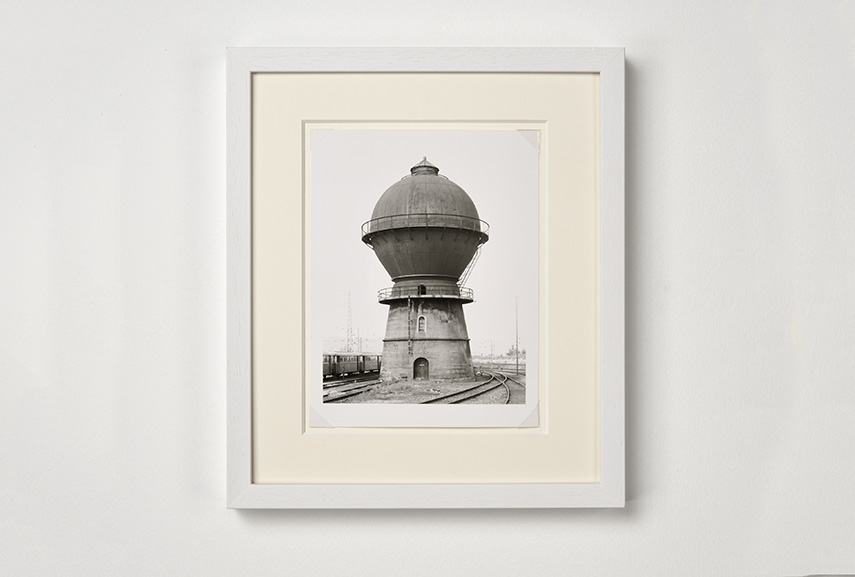 A Matter of (German) Topography - The Art of Bernd and Hilla Becher
At the esteemed and internationally renowned Kunstakademie in Dusseldorf, Germany, partners in life and art Bernd and Hilla Becher began teaching photography. It was the year 1976, which marked the establishment of the first chair in artistic photography at a German academy of art, as before that such class was non-existent. The Bechers, both former students of Kunstakademie between the late 1950s and the early 1960s, were simply born for the job. During their time as students, the groundbreaking work of documenting the disappearing industrial architecture of post-World War II Germany, was in its earliest years, and by the time the Dusseldorf School came to be, their oeuvre grew into a quite large one. If Sander was the photographer of the German society, then Bernd and Hilla Becher were the portraitists of the country's landscape, through imagery as simple, formal and stripped from any conceptual context. Their subjects were cooling towers, gas tanks, coal bunkers, oil refineries, storage silos and warehouses, filling their entire frame on a cloudy day, when there are no shadows, or people. In a patterned layout of seemingly identical photographs, these structures related only between themselves, forming a testimony of an industrial nation that (un)intentionally also presented it as "sculptures of art". As such, the art of Bernd and Hilla Becher became "topographic", helping the medium become an independent visual form, "equal in merit to painting."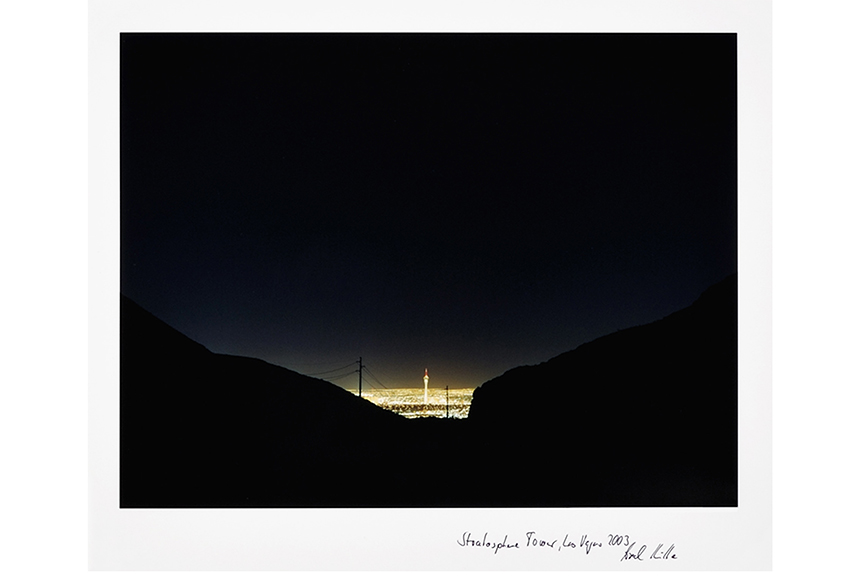 The Dusseldorf School of Photography - A New Photographic Look at the World
With such impressive experience, Bernd and Hilla Becher had a lot to teach and, as it turned out, their students were to become equally brilliant. Among them, we spot some of the biggest masters of photography today: Elger Esser, Candida Höfer, Andreas Gursky, Thomas Struth, Axel Hütte, Jörg Sasse, Petra Wunderlich, Simone Nieweg, Laurenz Berges, Frank Breuer and Thomas Ruff. Rising to prominence in the early 1980s, these photographers were indeed guided by the well-established principles of the Bechers, but they nevertheless managed to make a significant contribution to the medium themselves, by introducing a few novelties to the documentary tradition of the visual language. While the Bechers' represented an almost scientific systematic approach to subjects, the works of their students took a more experimental road. The first of a few departing choices was the use of color, instead of black and white, a move which was also inspired by the current trends in American photography. The second was the introduction of large-format, which is now one of the main factors in the photographic works of Axel Hütte and Thomas Ruff, for instance. But perhaps the biggest shift within the Dusseldorf School was the transit to the digital, taking place toward the end of the 1980s, which also conceived the idea of image-alteration.
But this didn't change the German school's base concept. In the words of Hilla Becher, "Everything connected with making pictures can be artistic." With this in mind, we can talk about the works of each of their students and recognise this statement in an instant. Think of the spirit within an empty space such as the library or a waiting room in the meticulous compositions of Candida Höfer; or the different look at the museums on a monumental scale - in both sense of the phrase - taken by Thomas Struth; the many, many portraits of Andreas Gursky within a single picture of masses or his incredibly detailed landscapes. Not to mention Thomas Ruff who, at some point, even started incorporating slightly abstract pornographic and appropriated imagery into his work - although, he did start off by taking single portraits and pictures of interiors.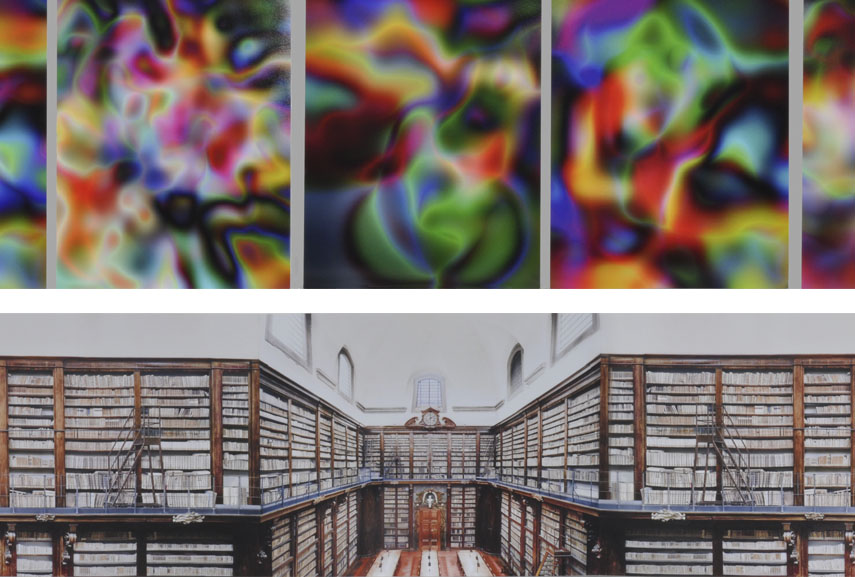 The Legacy
Even though some argue that the strict approach to photography undertaken by Bernd and Hilla Becher, and subsequently their pupils, narrowed the artistic narrative down to a tedious level of mere cataloging, others have no doubts that the Dusseldorf School left a deep mark, and even redeemed, the medium's history in Germany and beyond. The Bechers wanted to make photographic image as impactful as painting, and their legacy lies in a re-invention of beauty - now described as "straight", objective and incredibly curated. In Germany, the Dusseldorf School represented the most significant artistic movement after Bauhaus, and its influence on this kind of art in general reflects in the many important dedicated exhibitions held worldwide and its place on the market - let's not forget that Andreas Gursky's Rhine II still holds the no.1 spot on the list of most expensive photographs ever.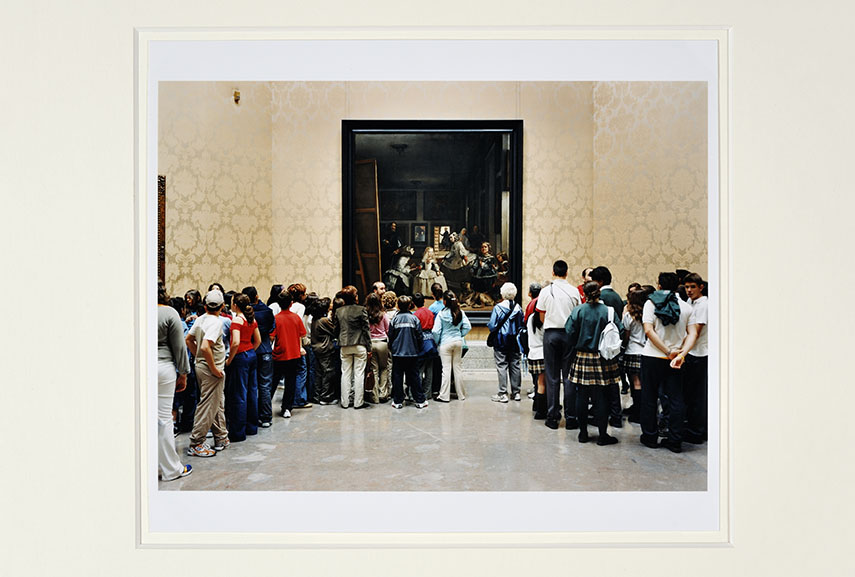 Where to Buy
One of the best platforms to buy photographs from the Dusseldorf School surely is Weng Contemporary, an online gallery dedicated to original prints and fine-art editions. To date, Weng Fine Art has sold over 17,000 paintings, sculptures, works on paper and prints from over 800 most renowned contemporary artists, establishing their name as a reliable one on the market. On their website, there is a curated selection of C-prints created by the Dusseldorf photographers, including a 1982 image by Bernd and Hilla Becher, iconic pictures by Candida Höfer from libraries and opera houses, as well as the abstract works of Ruff and a museum crowd photograph by Thomas Struth. All priced under $6,000, these artworks can become a new relevant part of your collection, as the visions of the Dusseldorf School of Photography never fail to amaze.
  Editors' Tip: The Düsseldorf School of Photography
This volume presents over 160 images in a spectacular overview of the breadth of the Düsseldorf School from the early 1970s to today. This impeccable survey is filled with superb reproductions of the best-known photographs by three generations of key Düsseldorf artists: Bernd and Hilla Becher, Laurenz Berges, Elger Esser, Andreas Gursky, Candida Höfer, Axel Hütte, Simone Nieweg, Thomas Ruff, Jörg Sasse, Thomas Struth and Petra Wunderlich. With a scholarly text, extensive artist bios and a plate section dedicated to each of these artists, The Düsseldorf School of Photography offers the first comprehensive assessment of this important photographic movement―one that dominates the salesrooms and museums of our times.
Featured images in slider: Candida Höfer - Deutsche Oper am Rhein Düsseldorf, 2015. C-Print, 38 x 53.5 cm (14.9 x 21 in). Edition of 100. Price: $2,800; Spiegelkantine III, 2000. C-Print, 74 x 74 cm (29.1 x 29.1 in). Edition of 100. Price: $6,000; Teatro Nacional de Sao Carlos Lisboa III, 2005, 2009. C-Print, 28 x 22.5 cm (11 x 8.9 in). Edition of 100. Price: $1,500; Elger Esser - Nocturnes à Giverny, 2010. C-Print, 21.1 x 26.4 cm (8.3 x 10.3 in). Edition of 50. Price: $2,000. All images courtesy of Weng Contemporary.