American Contemporary, based in New York, has a forthcoming solo show by Los Angeles based artist Dwyer Kilcollin titled Banquet, Conference that will present a series of works that the artist has constructed using unique techniques that incorporate algorithmic modelling and in-house machines inspired by the concept of 3D printing. The body of works by Dwyer Kilcollin that form the solo exhibition Banquet, Conference, resemble sculptural paintings that explore ideas of collective knowledge. American Contemporary has hosted previous exhibitions by artists such as Jean-Baptiste Bernadet (see the video Generique), Michael Manning and Sam Falls (see the Sam Falls – Paint Paper Palms video) that sees them exploring the contemporary art landscape.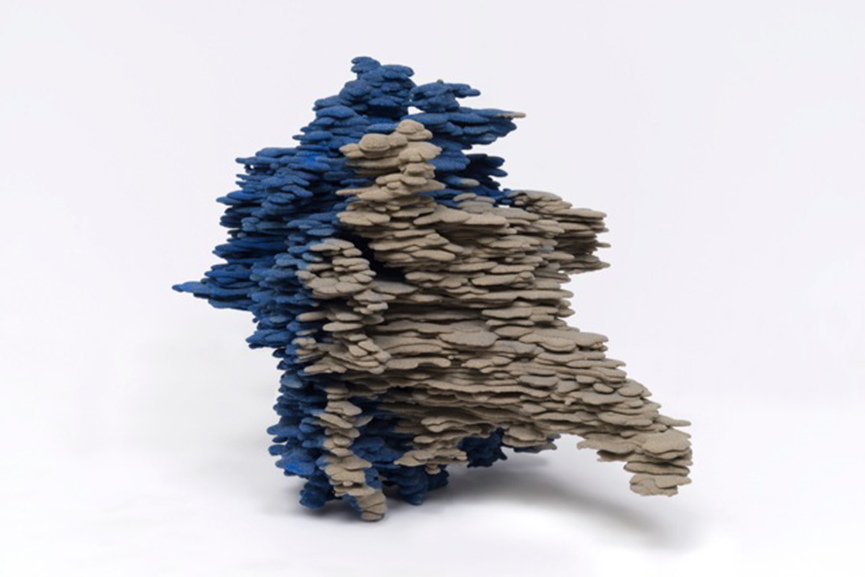 Banquet, Conference
The Banquet, Conference solo exhibition at American Contemporary sees Dwyer Kilcollin continue her explorations of space, mass and density in her artworks that also seek to incorporate modern technology as a way of investigating these themes. Modern technology features heavily in the themes behind the works of Banquet, Conference, particularly the ideas that with access to things such as social media it is possible to have never ending conversations that blur with time and have no recognisable start or end, which went some way to creating the title of the exhibition in which the Banquet is a never ending feast and the conference being an ending where a meeting of minds gather to discuss how to start again. Dwyer works with a vast range of references from everyday objects such as tables and chairs to Homeric poetry and textbook history to inform her artworks that are then created using algorithmic modelling, in-house machines based on 3D printing that then allow her to craft hand worked forms. Dwyer Kilcollin considers herself a shaper of material who likes to explore our thirst for knowledge and meaning within her works. Take a look at the Space Program article that included the work of Jonas Lund who uses algorithms to create artwork, the Art of the Future article about the work of Chris Dean and Eric van Straaten who use 3D printing technology and the Art Post-Internet article for similar ideas.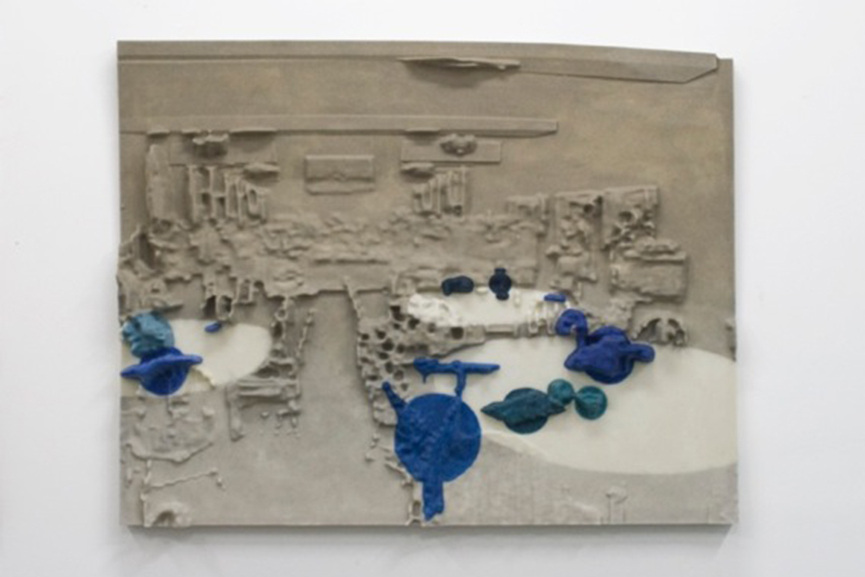 Dwyer Kilcollin
Born 1983 in Chicago, Dwyer Kilcollin now works out of Los Angeles and has become recognised for her sculptural works that she carves from pigmented plaster along with her newer body of works, such as those found in the Banquet, Conference solo exhibition, that have been generated via digital rendering, algorithms, 3D printing and hand carving/casting that generally explore themes such as consumerism, technology and how our physical relationships to objects are affected by our increased used of virtual space and the language of images in the modern world. Taking the idea further, Dwyer Kilcollin also produced an artwork that worked in conjunction with an application for the iPhone that made the virtual image appear to pop out from the screen. For similar themes check out the work of Xavier Veilhan (Music by Xavier Veilhan) who used 3D technology and The Future is Always Tomorrow article.
Banquet, Conference by Dwyer Kilcollin opens at American Contemporary on 4th February 2015 and runs though until 15th March 2015.
For all the latest news on art with technology sign up to My Widewalls today!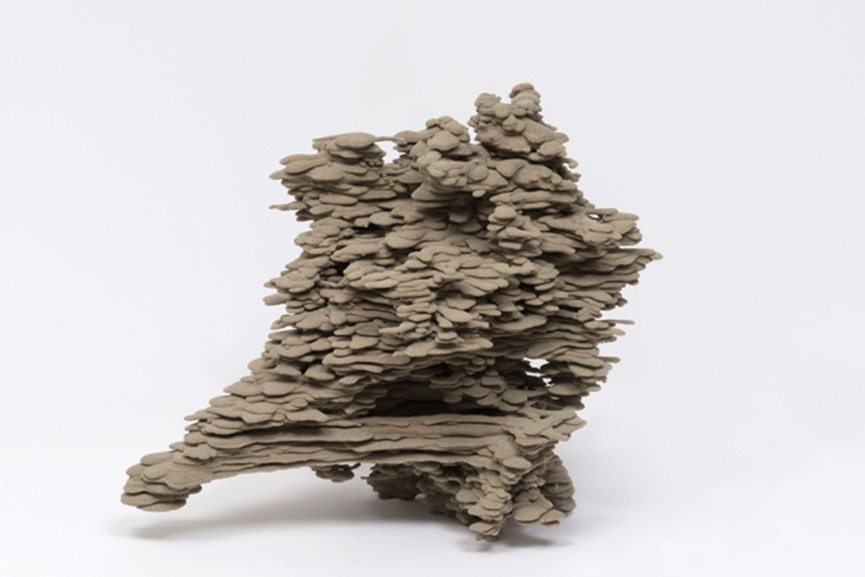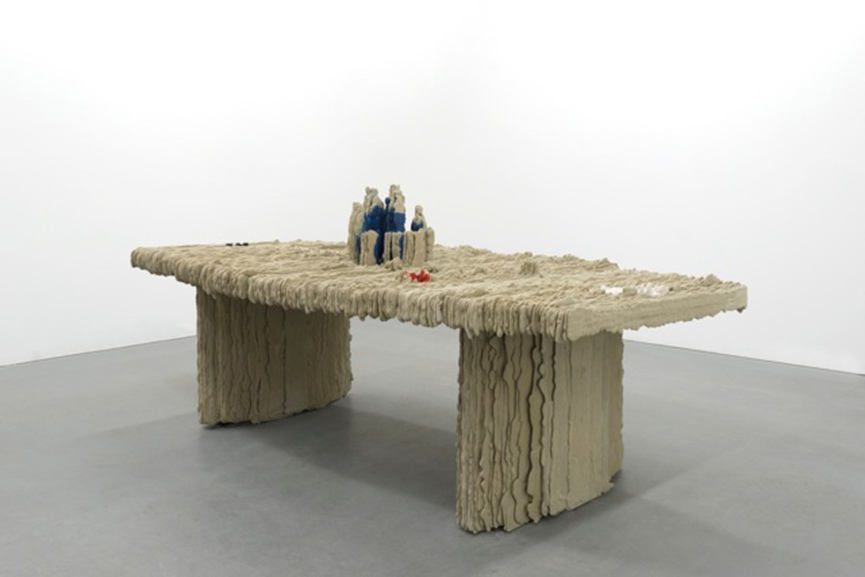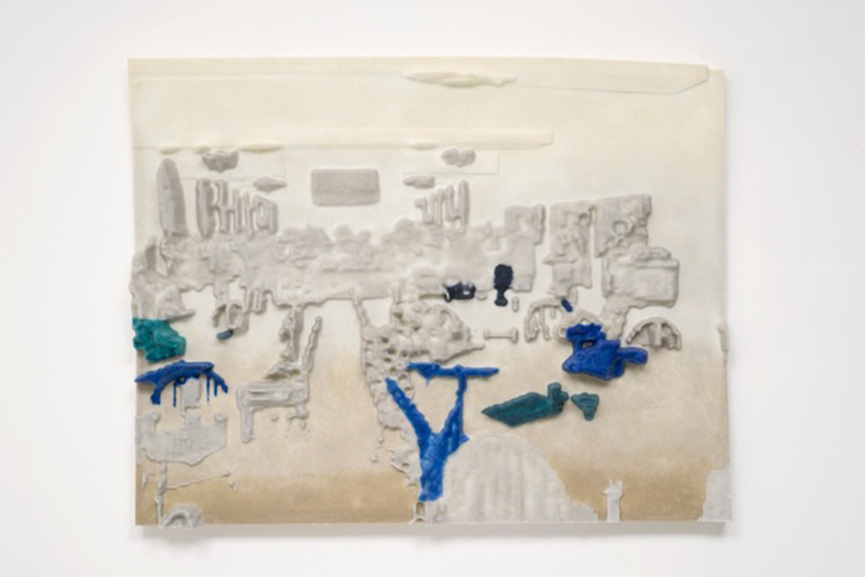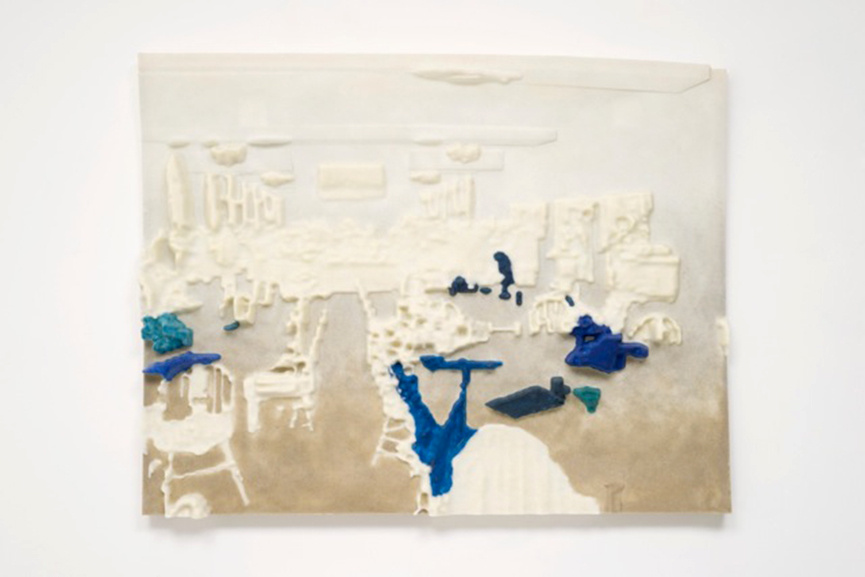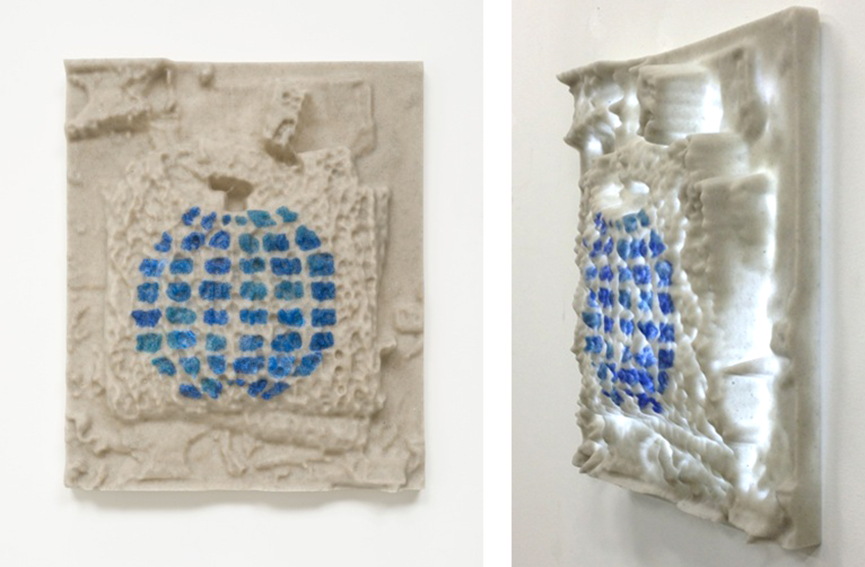 All images courtesy of American Contemporary.