The artist from Ireland Conor Harrington seems to be a true example of the ability of contemporary artist to articulate different styles and approaches. He has shown how a street artist devoted to graffiti can achieve a successful metamorphosis from urban to fine art. The artist masterfully investigates the notions of masculinity within the urban culture through imagery inspired by societies from more than two centuries ago. We are going to be able to witness this talented artist's expression during an exciting upcoming show in New York…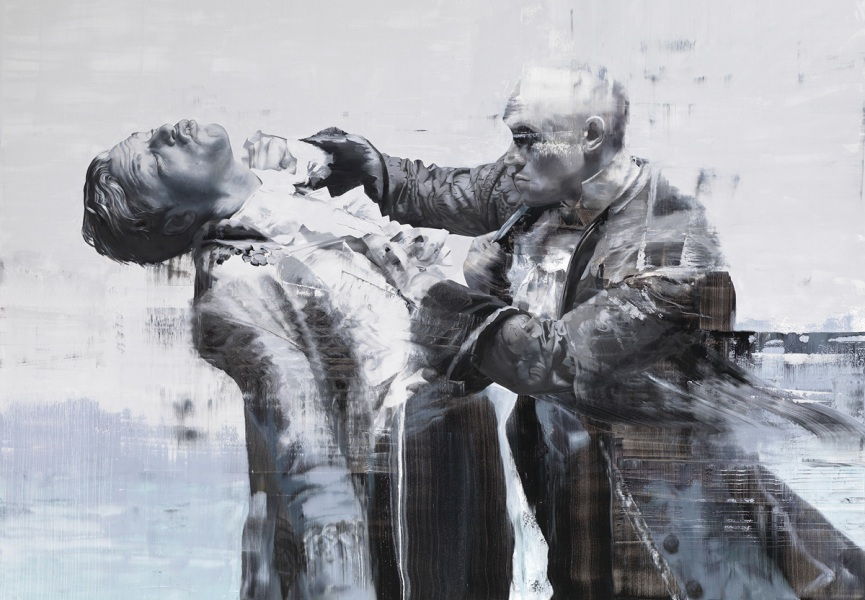 The Unveiling – Print Release
Conor Harrington and The Outsiders have chosen the right way to stir up the atmosphere before the artist's upcoming exhibition. A high quality print edition of 200 pieces was released on September 17th. The artwork is produced from the archival pigment print with silkscreen gloss on Somerset Satin 330gsm paper. It has created a buzz within the collectors' community and gained a significant social media coverage. The high quality pieces of The Unveiling piece look amazing and can be seen on Widewalls.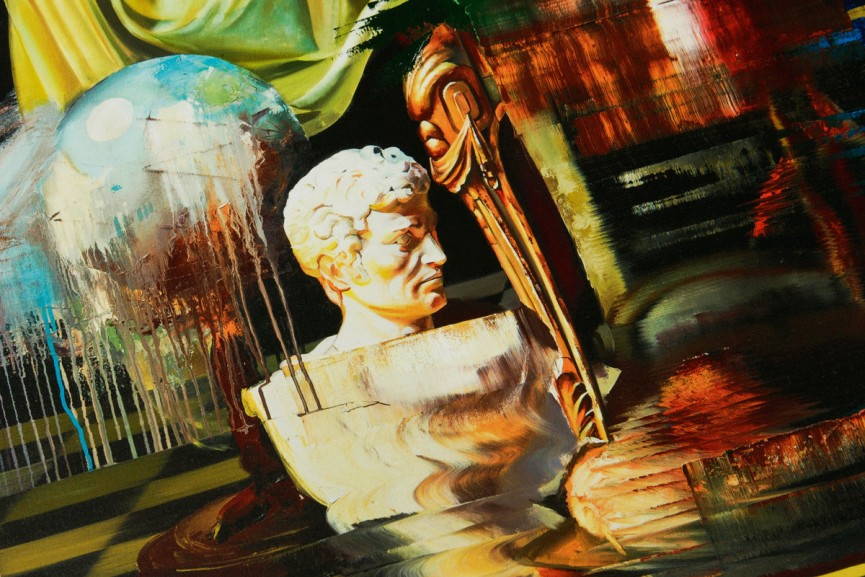 Series of Short Films
The new body of painterly works by Conor Harrington will be enriched with a different kind of visual experience. Namely, during the Eat and Delete exhibition, a series of short films will be on display. This showcasing will feature some of the previous documentary works, but what is more, an original recreation of the dramatic narrative as well, which ill run throughout the exhibition. This cinematic experience is the result of the long-term fruitful collaboration between Conor Harrington and London based film and music maker Andrew Telling.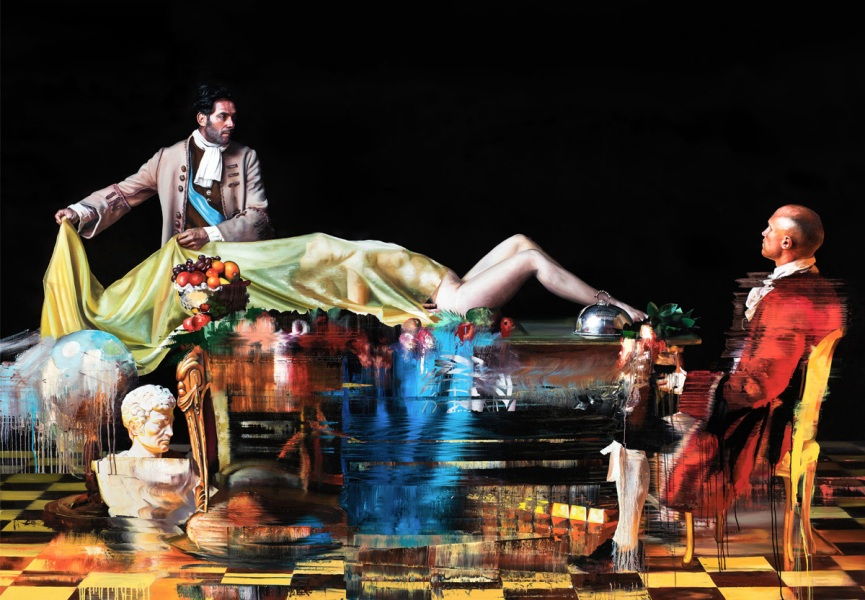 Eat and Delete Exhibition
The Eat and Delete exhibition is scheduled to come to life at an undisclosed pop-up location in lower Manhattan. Presented by Lazarides, this will be the long-awaited first solo exhibition by Conor Harrington in New York. In the period between September 27th and October 12th 2014, the exhibition will show the artist's power to articulate street art motifs with the rich hyper-realist techniques. The artist continues to explore themes which were present in his Dead Meat exhibition (2012) and A Whole Lot of Trouble for a Little Bit of Win (2013). In addition, the Eat and Delete exhibition will feature a selection of off-site murals, complementing the artist's residency in New York. Be sure to follow the announcements concerning the location of this highly anticipated exhibition…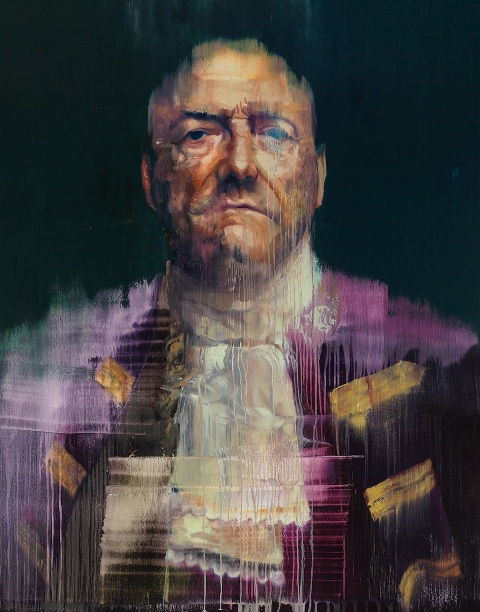 Images courtesy of lazinc.com