Eberhard Havekost is someone whose artistic visions take him in many different ways. He is known for culling pictures from magazines and catalogues, making series of repetitive images, tackling issues such as censorship and the optical perception of the world. And, intriguingly enough, in doing so he established himself as both a practitioner of Pop art and Abstract art. Whether it's the representational paintings of objects or completely gestural canvases, Eberhard Havekost appears to be mastering whatever idea he sets his mind to. Twenty five of his artworks will come together under the title Expulsion from Paradise Freeze, for the artist's seventh solo exhibition hosted by New York's Anton Kern Gallery.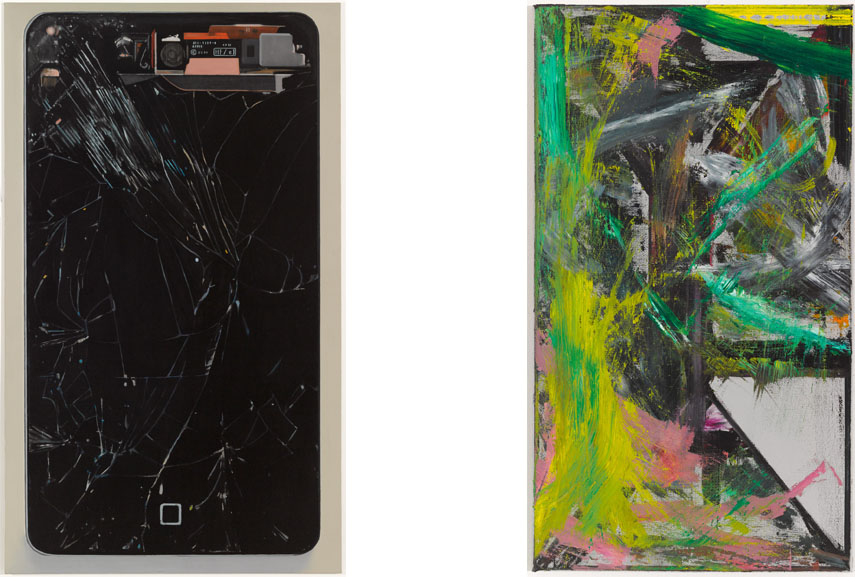 Between the Familiar and the Unfamiliar
On one hand, the realist works by Eberhart Havekost meticulously depict everyday things in the manner of a proper Pop art piece, where compositions are based on photographic material extracted from somewhere or coming directly from the artist. Even their titles are quite obvious: Baum (tree) or Oliven Öl (olive oil). On the other hand, there are these highly gestural paintings, where representational becomes very much non-so, often mixing two colors into one bold stroke. As Eberhart Havekost's abstract art tends to break away from the immediacy of his figurative works, as such it lures the viewer into deeper exploration of what's behind all that motion. And so, on a closer look, the paintings seem to open up and gain an astonishing legibility, through their colors and forms. The names of these works, like Wesen (being), give us a hint on what could be happening in them; otherwise, the interpretation could always remain personal.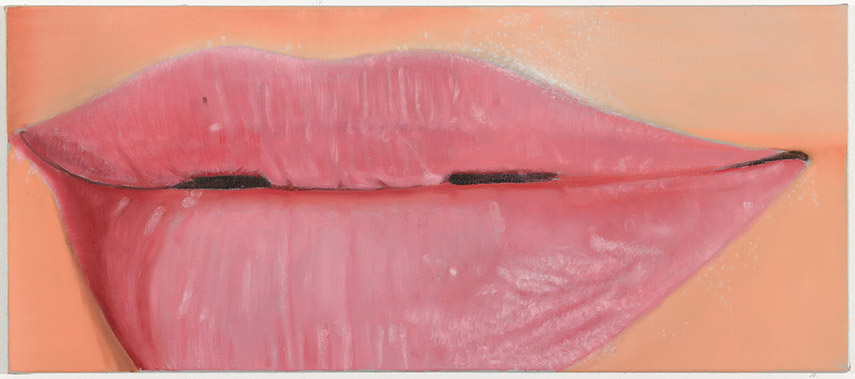 Expulsion from Paradise Freeze
One of the key works of this Eberhard Havekost exhibition certainly is De Kooning Traum (The De Kooning Dream) that, you'll guess, references the late painter Willem de Kooning and his own abstract expressionism. It indeed depicts a de Kooning dream, and the artists insists it was not a dream of a de Kooning painting - rather, the work appears to be trying to answer the question: do painters dream of paint and how? Eberhard Havekost's contemporary utopia invites us to follow him out of his Paradise Freeze, through artworks that are based on emotional quality or a factuality, but eventually end up becoming a unique, rather improvised expression.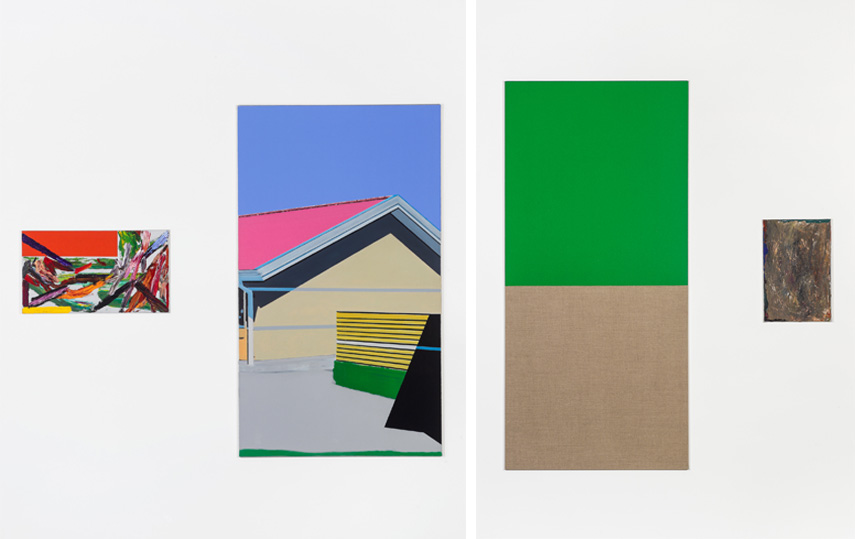 Eberhard Havekost Exhibition at Anton Kern Gallery
Through his works, whether figurative or abstract, Eberhard Havekost tends to create a document of memory, to preserve an existing impression, landscape, sensation. There is no symbolism in his art, only personalised filters of reality that question our view of the world we live in and the way we experience it. Expulsion from Paradise Freeze, an exhibition of works by Eberhard Havekost, opened at Anton Kern Gallery in New York City, USA, on February 25th. It will stay on view through April 2nd, 2016. Scroll down for a catalog of works on view.
Eberhard Havekost Exhibition at Anton Kern Gallery - Checklist
Featured images in slider: Exhibition installations views. Transformers, B14, 2014. Oil on canvas, 47 1/4 x 70 7/8 inches, 120 x 180 cm; 3 Minuten, B15, 2015. Oil on canvas, 17 3/4 x 31 1/2 inches, 45 x 80 cm; 1 Tag, B15, 2015. Oil on canvas, 17 3/4 x 31 1/2 inches, 45 x 80 cm; Oliven Öl, B14/15, 2014-2015. Oil on canvas, 17 3/4 x 31 1/2 inches, 45 x 80 cm; De Kooning Traum, B14/15, 2014-2015. Oil on canvas, 17 3/4 x 31 1/2 inches, 45 x 80 cm. All images © Eberhard Havekost, courtesy the artist and Anton Kern Gallery, New York.