The art of Laura Krifka is like a mixture of renaissance style of depicting ecstatic situations and humans' attempts to understand their own identity in the post-modern world. People love to dream, to imagine, and to fantasize. Her figures look like those from Rembrandt's or Botticelli's compositions, yet their ecstasy is sexually-oriented. And here is a link between the art of Laura Krifka and erotic art. There are many sources causing her subjects' excitements, yet all of them seem to have some sexual connotation.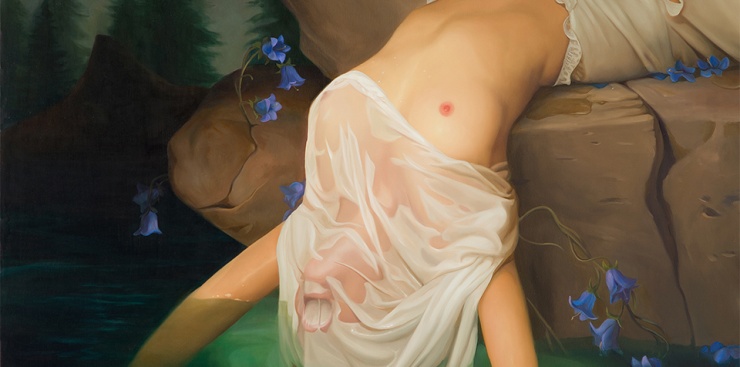 Ecstasy in Laura Krifka's Art
Yes, you will see naked bodies in Laura Krifka's art, and maybe even sexual tensions between the figures. However, it would be more precise if we link her art with ecstasy rather than pure erotica. Her drawings and paintings are quite realistic. Many of her paintings are full fruits and sharp objects (knives, arrows, needles). The objects on her paintings are only stressing out the ecstatic moments the subjects are going through. And even with sexual connotations and naked bodies, it's won't be correct if we classify Laura Krifka's work into erotic art. Because, ecstasy is something more than pure sexual experience. Ecstatic moments absorb sexual excitement itself, and therefore it depicts deeper emotions from those erotic art is dealing with. And that is the beauty of Laura Krifka's art – the beautiful representation of people in the state of ecstasy.
Don't forget to check out 10 Widewalls Hottest Moments!
If you like erotic art or erotica, sign up for My Widewalls, and follow our Provoke! section!
Featured Image: Laura Krifka - Lambs (detail), 2014 (courtesy of courtesy of laurakrifka.com)
All images used for illustrative purposes only.