The artistic practice of Ed Ruscha has documented the shifting symbols of American life in the last half century. The Gagosian Gallery will present two separate exhibitions as a comprehensive survey of Ruscha's diverse artistic practice covering books, prints and photographs created over a span of the last forty years. The show Ed Ruscha Books & Co. will present Ruscha's iconic books together with those of more than one hundred artists from all around the world who have followed his concept. Presented in the conjunction with this installation, the show Ed Ruscha Prints and Photographs will feature his prints and rarely seen photographs created since 1959.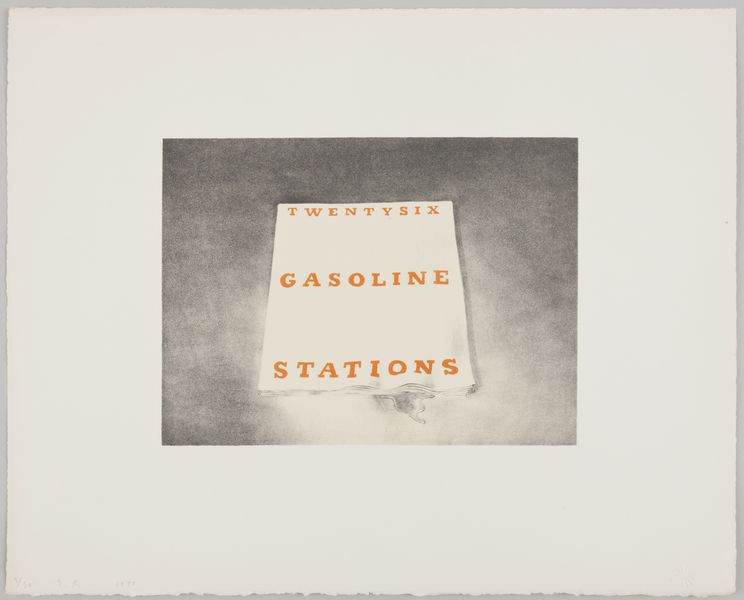 The Reinvention of an Artist Book
Completely reinventing the idea of the artist book during the 1960s, Ed Ruscha abandoned the concept of the crafty and luxurious livre d'artiste in favor of self-published inexpensive editions featuring photography and text. Received with indifference at first, his first book Twentysix Gasoline Stations from 1962 featuring only photographs and captions has risen to a cult status over time as one of the first truly modern artist books. Celebrating its fiftieth anniversary this year, his book Every Building on the Sunset Strip is now considered one of the most iconic artist books of all time that continues to influence generations of artists. Opening the concept to the myriad of possibilities for mass-production and distribution, Ruscha's conceptual approach has inspired many creatives all around the world from Bruce Nauman and John Waters to Julie Cook and Jonathan Monk. In addition to Ruscha's iconic books, the show will also feature all these different homages created by various other creatives. These homages are a proof of a continuing influence of Ruscha's legacy on different generations discovering his books in different cultural context and outspreading it into related areas of artistic aspirations.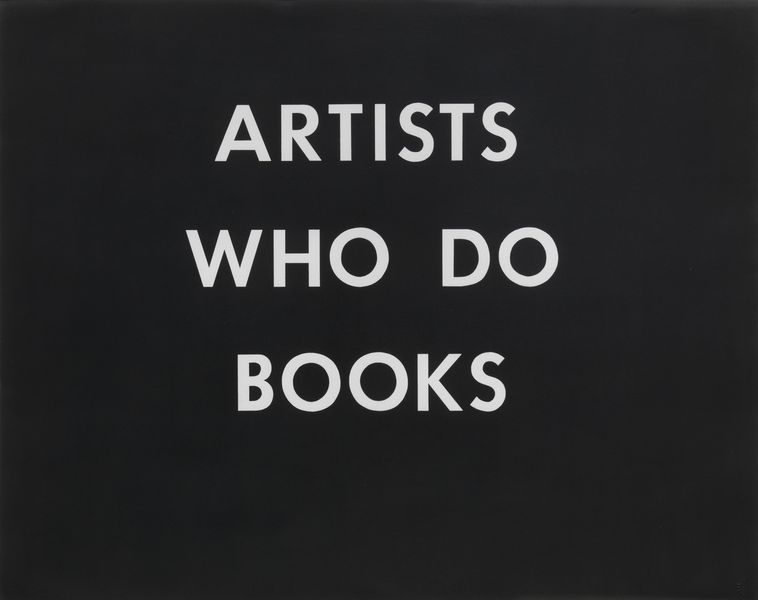 Hollywood as a Verb
Engaging a wide range of formal themes, from text and typography to still life and quotidian architecture, and materials both traditional and unconventional, Ruscha's prints served as a medium for his investigation on the possibilities of a limited-edition artwork. Ruscha started making lithographs during the early sixties combining the Pop Art and Conceptual concepts of the time with vernacular wit and melancholy. He once stated that Hollywood is like a verb to him, something he can do to any subject. This approach is something that characterizes all his prints created in the last four decades. Similarly, photographs from Ruscha's early period provided a starting point for artistic explorations into other mediums such as drawing or painting.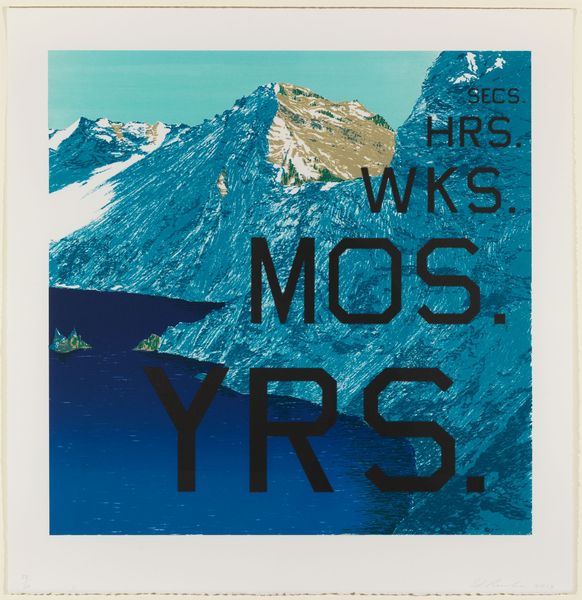 Ed Ruscha Books, Prints and Photographs at Gagosian Gallery
It is quite a unique opportunity to have such a comprehensive overview of Ruscha's work. His artistic practice has turned the imagery of American popular culture into a profound and accessible cinematic codes. Following installations in New York, Munich and Paris, these two exhibitions will be now presented in Ruscha's home city of Los Angeles. Organized by the gallery director Bob Monk, exhibitions Ed Ruscha Books & Co. and Ed Ruscha Prints and Photographs will be on view at Gagosian Gallery from July 28th until September 9th, 2016.
Featured image: Edward Ruscha - Standard Station, Mocha Standard, Cheese Mold Standard with Olive, and Double Standard, 1966 - 1969. All images courtesy of Gagosian Gallery.