Ed Templeton is a contemporary artist who explores the world of his hometown and his neighborhood. He uses different artistic media in depicting suburban environment of Huntington Beach, California. Like many people living in suburban areas or small towns, Ed Templeton is familiar with his surroundings; he knows which houses are homes of the middle-class "ordinary" families, where are the places small gangs hang out, what spots are best for entertainment, etc. Maybe the contemporary photography is the best medium for depicting your close surrounding as realistically as possible. Although Templeton used to work with camera in his art career, he also draws and paints. His amazing works will be exhibited during a show entitled Synthetic Suburbia at Roberts & Tilton in Culver City.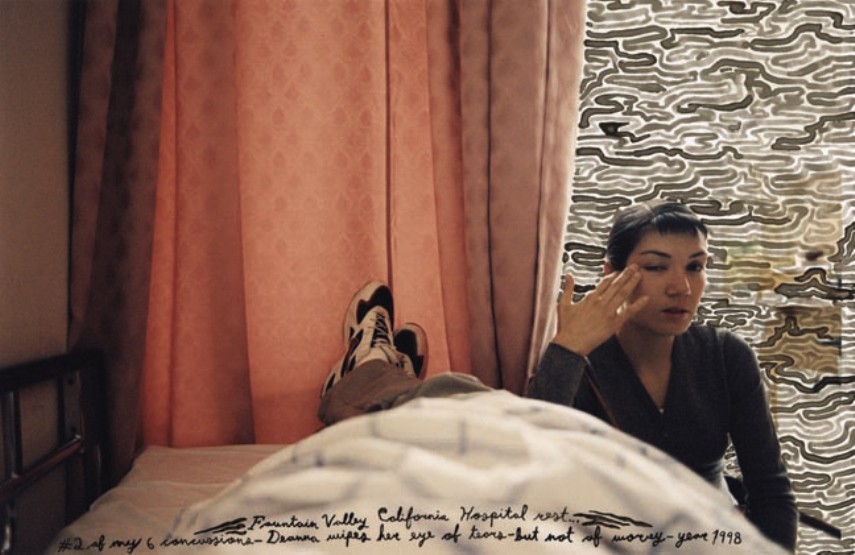 Ed Templeton as an Artist
One of the best ways to get to know the miles-long coastal cities in California is by riding a skateboard. Ed Templeton is a famous skateboarder, and a professional athlete. Parallel with his successful sport career, he is also the founder and the manager of the well-known skateboard company Toy Machine. He is simply an iconic figure in the subculture of skateboarding (if you like skateboarding and art, check out the work by Matt Reilly). However, ever since his teenage years, he has been interested in art (check out the work by Hiroshi, he is not a professional skateboarder, but he does use skates for his artexpression). His photographs, paintings, drawings and mixed-media installations take their inspiration from the skate community he is a part of and the suburban environment in which he lives. One of the most famous works from the early period of his art career is characterized by a bit voyeuristic approach toward his subjects. For example, documenting teenagers kissing was one of his first works that got quite a big attention in the world of art. As Templeton says himself, he is obsessed with watching people walking along the sidewalks, and the crowds of people at the beach in his hometown, be they teenagers, young girls, bike riders or their shadows. His art photographs are particularly popular and he released several books of his photography. However, his drawings and paintings also perfectly depict his favorite subjects, as the exhibition at Roberts & Tilton will show.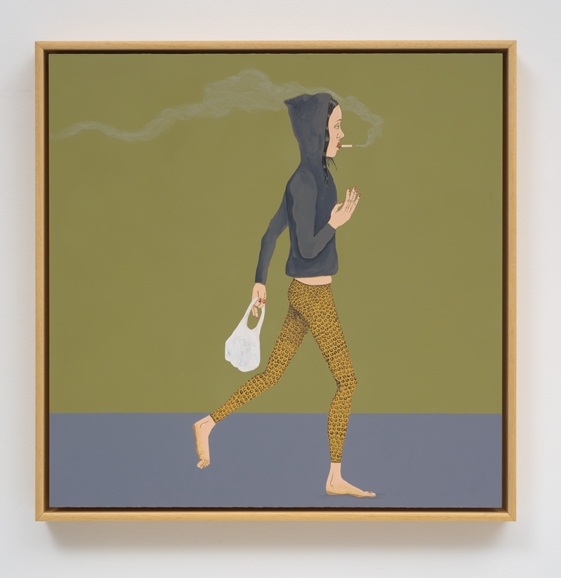 Ed Templeton: Synthetic Suburbia
Ed Templeton's Synthetic Suburbia is a survey of new paintings and drawings directly inspired by his coastal suburban environment. Synthetic Suburbia extends Templeton's diaristic observances into a compelling visual analysis of the concrete experiences and perceptions of this hyper-local existence. The stylized figurative works are deceptively simplified: uncomplicated displays of contemporary portraits – hybridized composites of people Templeton sees on his daily drives and walks about town - inhabiting their own private worlds. The artist's suburbia is like paradise, with perfectly manicured lawns, pretty girls-next-door and idyllic beach views. There is something even hyperrealist in his work, since his compositions are clear and they strive to catch the reality as much as art media allow to (if you like hyperrealist approach in art, check out the work by Colin Chillag, and the interview we conducted with this artist).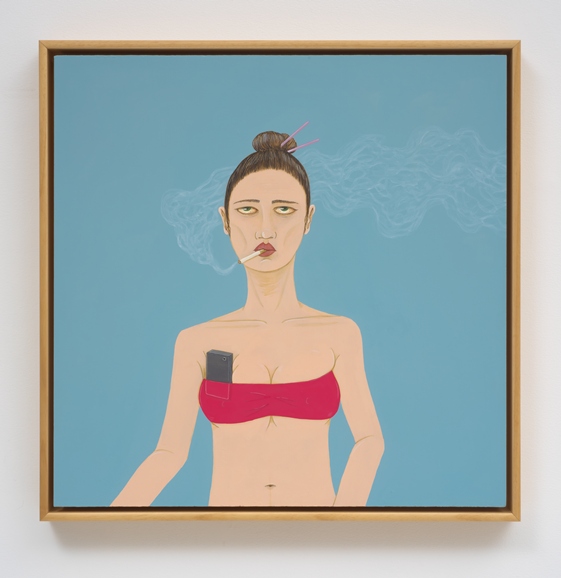 Ed Templeton at Roberts & Tilton
For all art lovers, the exhibition of works by Ed Templeton at Roberts & Tilton is a must-see event. The visitors will have an opportunity to take a look at the strange and vivid world of the artist's hometown. Entitled Synthetic Suburbia, the show will be on view from April 25th until May 30th at Roberts & Tilton Gallery in Culver City, California.
Famous photographer Philip-Lorca diCorcia also captures suburban areas of American cities in some of his works. You can check out his art on Widewalls!
Sign up for My Widewalls, and follow the news about upcoming exhibitions!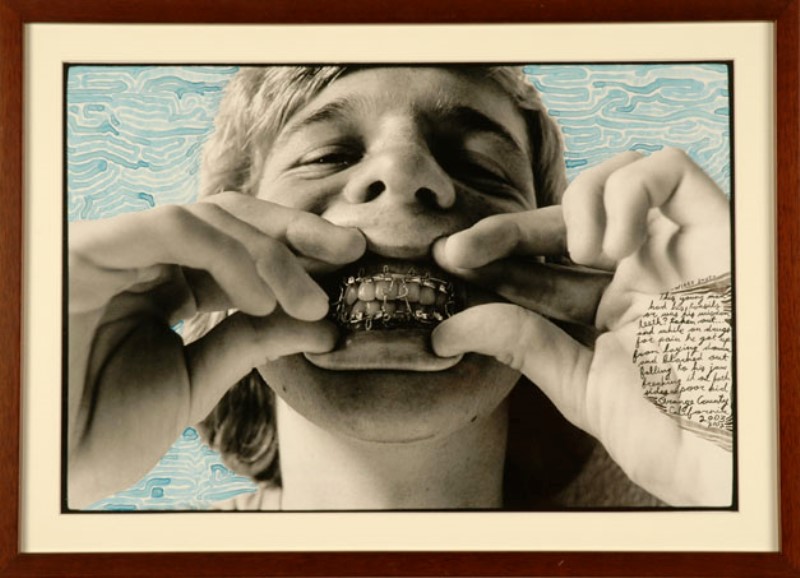 Featured Image: Ed Templeton - Man Waters Lawn, Suburbia, 2014. Acrylic on panel, 30 x 47.75 in
All images courtesy of the artist and Roberts & Tilton, Culver City, California.