An acclaimed American street artist, Eddie Colla explores how individuals on both sides of the fence react to the constant threat of social and political desire for conformity. Portrayed in the throes of isolation, oppression and conformity, his characters are often wearing a surgical mask and gloves, representing a dynamic of fear and protection. Nonetheless, his works are all unified through a celebration and passion for freedom.
Colla's latest body of work is currently on view at GCA Gallery. Titled Memorandum, the exhibition brings together portraits which serve both as a record and a reminder for the future, functioning in this duality. The show is the second collaboration between the artist and the gallery.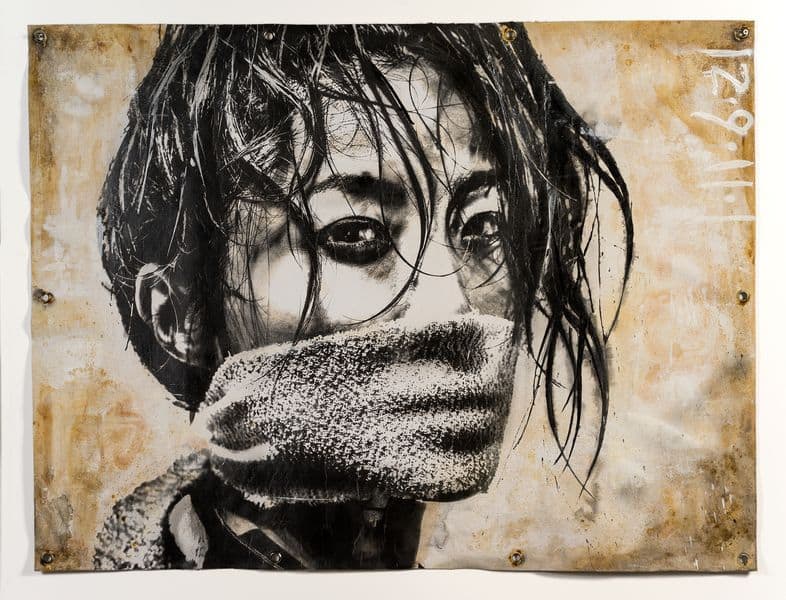 A Record of a Time and Place
Over the course of five weeks, Eddie Colla created 57 photo portraits and filmed 10 video portraits, creating a catalog of sorts. In a random selection of people, he photographed friends and friends of friends. These portraits are the result of a collaboration between the artist and the subject, who is at the same time exposed and fictionalized. In this way, Colla takes what is inherent to the subject, while projecting what he is trying to convey regarding the future and possible outcomes.
As he explains, these portraits do not exist but have yet to take place. With these works, the artist invites the viewers to find themselves or a part of themselves, as well as to more ­closely examine the consequences of our current means.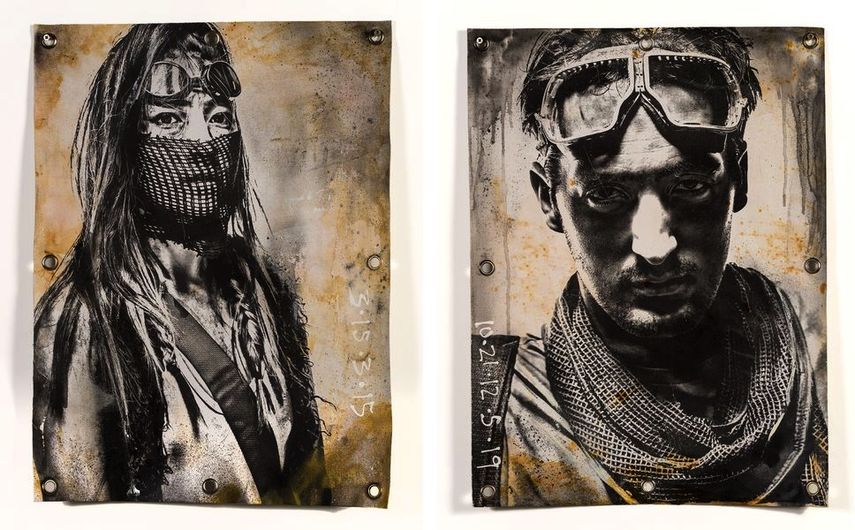 The Practice of Eddie Colla
Known for stickers, stencils and wheatpastes adorning public spaces in San Francisco Bay Area, Los Angeles, and Miami, Eddie Colla created portraits imbued with defiance and socio-political activism. The artist is following his vision that public spaces should, in some manner, reflect the culture that thrives in that space.
A collection of powerful expressions, his works serve as a metaphor that infers protectiveness against not only the physical but also psychological reverberations of our society and the oppressive forces. These works challenge the viewers to question their environment and contemplate pressing issues of the society we live in.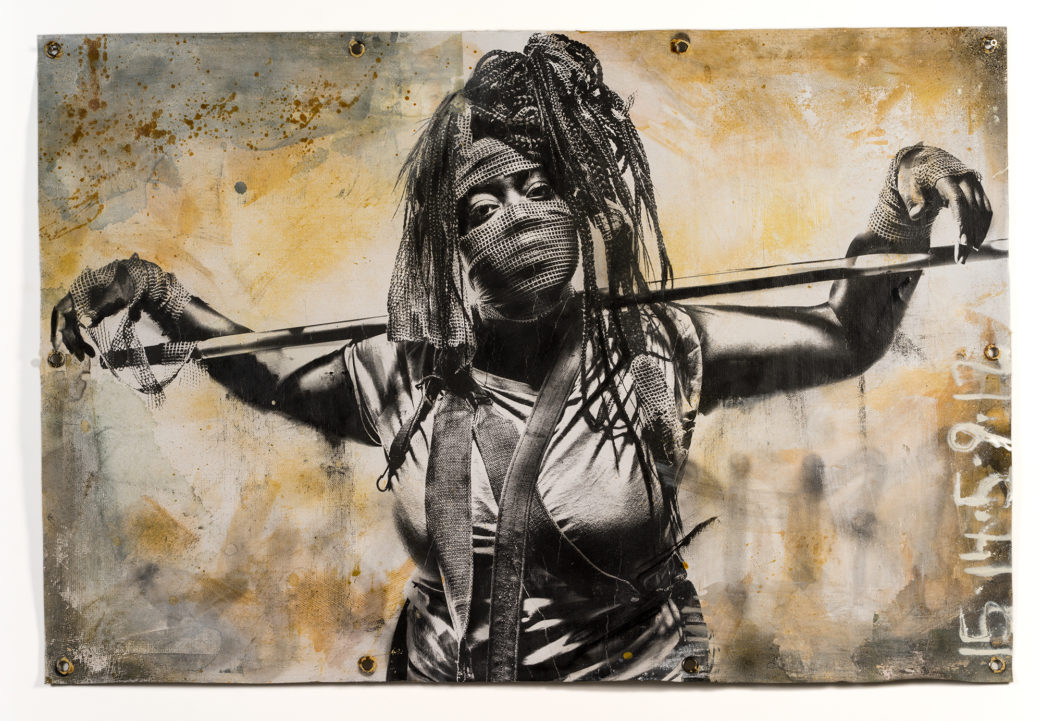 Eddie Colla Exhibition at GCA Gallery
Depicting friends, the people he met, and Paris in 2018, Eddie Colla's works serve as a document of a place and time, a sort of a reminder for his future self. At the time when his memories start to fade, the conversations become harder to recall and the details evaporate, these images will serve as his mnemonic device.
The exhibition Memorandum will be on view at GCA Gallery in Paris until January 19th, 2019.
Featured image: Eddie Colla, Installation View. All images courtesy GCA Gallery.