Various notable figures were responsible for the development of modern art, and most of them were men. However, there were several women whose efforts were equally important, if not even more so. Such a fierce individual was Edith Halpert, one of the first female art dealers and the woman who championed many American modernists.
By launching The Downtown Gallery in New York City, engaging with the constant promotion and distribution of artworks to both wealthy collectors and museums, Halpert created a dense network and enabled the fluctuation of the art scene. Moreover, the prolific art dealer focused on the overlooked nineteenth-century American production, as well as the works of folk artists. The art world owes her a great deal due to immense energy and innovation she undertook to bring the Americans closer to the art in their own country.
For all of these reasons, The Jewish Museum in New York decided to organize a long-awaited retrospective aimed to unravel all the layers of Edith Halpert's four-decades-long career. The visitors will have a unique chance to see numerous paintings, sculptures, and prints by artists such as Georgia O'Keeffe, Stuart Davis, Max Weber, Marguerite and William Zorach, and others. The major artworks which were shown at and sold through The Downtown Gallery will be displayed along with the examples from the art dealer's personal collection of modern and folk art.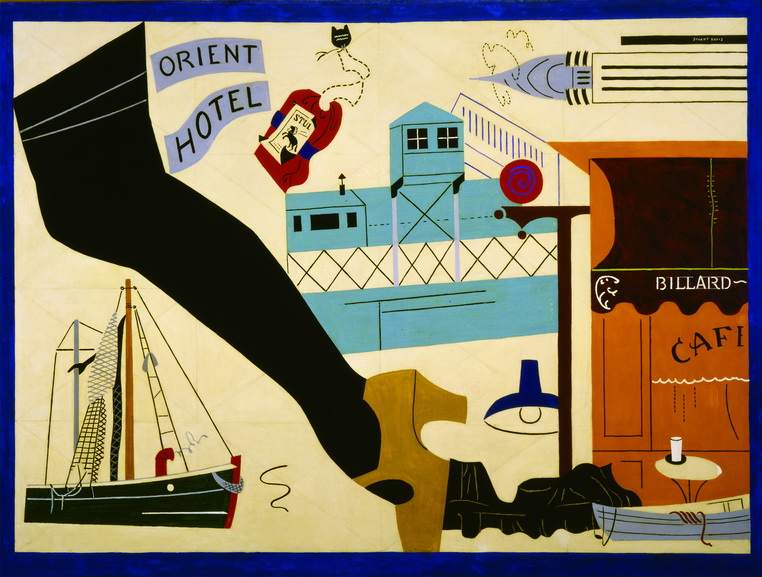 Edith Halpert – The Story of Success
After arriving to America with her sister and mother at the beginning of the 20th century, young Edith Gregor Halpert (née Edith Gregoryevna Fivoosiovitch) found the new environment stimulative, and she pursued the career of an artist while studying at the National Academy of Design. During her formative years, she was also a member of the Whitney Studio Club and a radical artists' cooperative called People's Art Guild, where she acted as treasurer and met the American painter Samuel Halpert; the two married in 1918.
Halpert was very ambitious and hardworking, and by 1925 she gained a lead position in a bank investment firm, practically becoming one of the few female executives at the time. That enabled her to refocus on the art business. After she resigned from the company, she and Samuel traveled to Paris, where they stayed for a year. This is where the idea of opening an art space solely focused on American art came to life.
And so, in 1926 Edith Halpert opened the door to The Downtown Gallery, the first commercial exhibition space in the bohemian Greenwich Village. Her decision to show a number of different living American artists resonated with the public, and the art world started shifting. The gallery quickly gained recognition and started attracting influential clients such as founder of The Museum of Modern Art, Abby Aldrich Rockefeller, who became a key patron to many modern artists under the guidance of Halpert and who built new museums and donated major collections of American art to public institutions across the country. The circle Halpert managed to form included William H. Lane, the great benefactor of the Museum of Fine Arts in Boston; Duncan Phillips, founder of the Phillips Collection in Washington, DC; and Electra Havemeyer Webb, who established the Shelburne Museum in Vermont.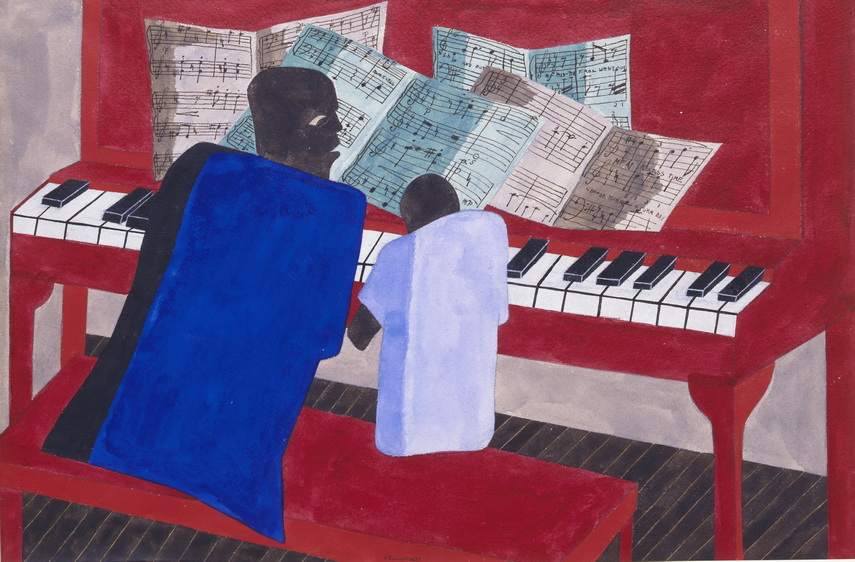 Considerate Entrepreneur
Although Edith Halpert was quite invested in maintaining liaisons with wealthy patrons, she never lost touch with the ordinary art lovers. She used her influence to broaden the understanding of art and reach average Americans by carefully developing sales tactics that eventually nurtured a new class of collectors.
Halpert's belief in an emancipatory power of art was expressed by a progressive exhibition policy primarily focused on diversity – the gallery featured artwork by women, immigrants, Jewish and African American artists. For instance, when during World War II the Japanese American painter Yasuo Kuniyoshi was classified as an enemy of the state, Halpert supported him by organizing an exhibition of his paintings in 1942. During the McCarthyism era, she publicly expressed that:
Works of art are not a dispensable luxury for any nation. We will have communism in art if Congress can control what we paint, and free and individual expression is stifled.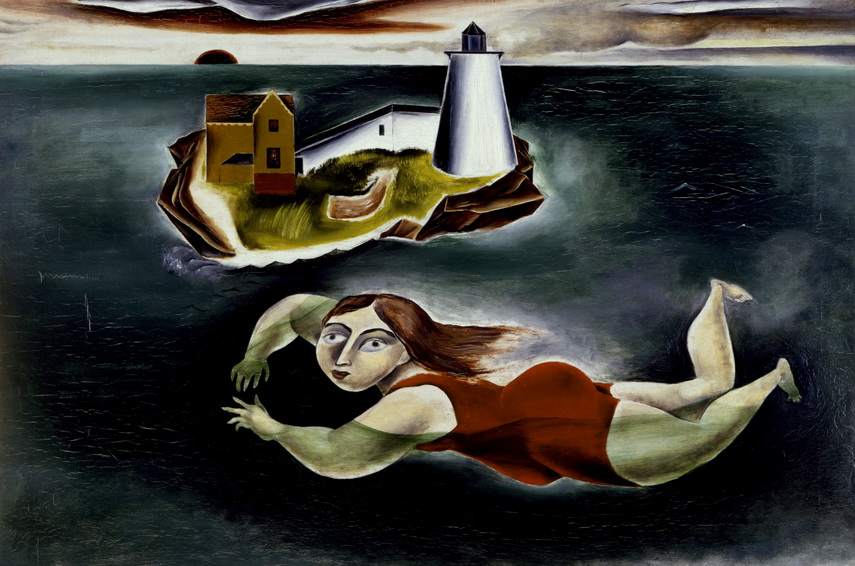 The Legacy of Edith Halpert at the Jewish Museum
It is strikingly sad that Edith Halpert's achievements are now almost forgotten, and are rarely explored even by the scholars. That probably largely has to do with the patriarchal framework of art history, the fact Halpert's work was not sufficiently considered by her contemporaries, and that it was often attributed to others, since she often worked in teams with patrons, collectors, and curators.
The contemporary American art market is very much based on the initial deeds of Edith Halpert and the work of The Downtown Gallery. More importantly, Halpert nurtured an entire generation of artists, influenced and inspired many women art dealers and curators, and had an important role in the formation of several American public collections. Especially in the present-day socio-political climate, her emancipatory agenda rooted in free expression and diversity of opinion seems more relevant than ever before.
Edith Halpert and the Rise of American Art will be on display at The Jewish Museum in New York until 9 February 2020.
 Editors' Tip: Edith Halpert, the Downtown Gallery, and the Rise of American Art
The question "What is American art?" might conjure the hyperrealism of Raphaelle Peale and William Harnett, the bold graphic style of Stuart Davis and Jacob Lawrence, or the Precisionist forms of Charles Sheeler. Little known, however, is that such notions of American art are significantly owed to a Russian Jewish immigrant named Edith Halpert. The founder of the Downtown Gallery in New York, Halpert shaped an identity for American art, declaring that its thrilling heterogeneity and democratic values were what most distinguished it from the European avant-garde. For forty-plus years, Halpert's gallery brought recognition and market success to now-legendary American artists—among them Arthur Dove, Marsden Hartley, and Georgia O'Keeffe, in addition to the artists mentioned above. She relentlessly championed nonwhite, female, and unknown artists and was a formative advisor in the shaping of many of the nation's most celebrated art museums and collections, from San Francisco to Boston. Not content with those achievements, she also pioneered the appreciation and collecting of American folk art. Richly illustrated with works that passed through her groundbreaking gallery, this book tells the extraordinary and largely overlooked story of her career and legacy. The artists Halpert launched into the American canon are household names—and this book compellingly argues that hers should be, as well.
Edith Halpert and the Rise of American Art
Featured images: Edith Halpert at the Downtown Gallery, wearing the 13 watch brooch and ring designed for her by Charles Sheeler, in a photograph for Life magazine in 1952. She is joined by some of the new American artists she was promoting that year. Credit: Photograph © Estate of Louis Faurer; The Daylight Gallery, 1930. Archives of American Art, Smithsonian Institution, Washington, DC, Forbes Watson papers Exhibition print; Horace Pippin - Sunday Morning Breakfast, 1943. Oil on fabric. Saint Louis Art Museum, Missouri, museum funds; Friends Fund; bequest of Marie Setz Hertslet, museum purchase, Eliza McMillan Trust, and gift of Mrs. Carll Tucker, by exchange; Centaur weathervane, late nineteenth century. Attributed to A. L. Jewell and Co. Cut and stamped copper sheet with other metal. Shelburne Museum, Vermont, museum purchase, acquired from Edith Halpert, the Downtown Gallery. All images courtesy The Jewish Museum.