Ever since it has been declared in 2001, Bush's brand of "War on Terror" has spread internationally as a favorite tool to cover up a number of atrocities and a growing abuse of human rights, from war crimes to unprecedented security measures and safety precautions.
How can art contribute to our understanding of justice in a time of global conflict?
For Edmund Clark, it is critical that art responds to these narratives, even if it's only drawing attention to them. In his recent body of work, the photographer deals with the concept of accountability.
Through a series of photographs, he explores the actions of the government, done in our name, in order to protect us against the threat of terrorism, but also their far-reaching effects.
This poignant body of work will soon be on view at The International Center of Photography (ICP). Titled Edmund Clark: The Day the Music Died, the exhibition brings together over 100 images, film, official documents, and ephemera exploring the hidden experiences and spaces of control and incarceration in the so-called global War on Terror.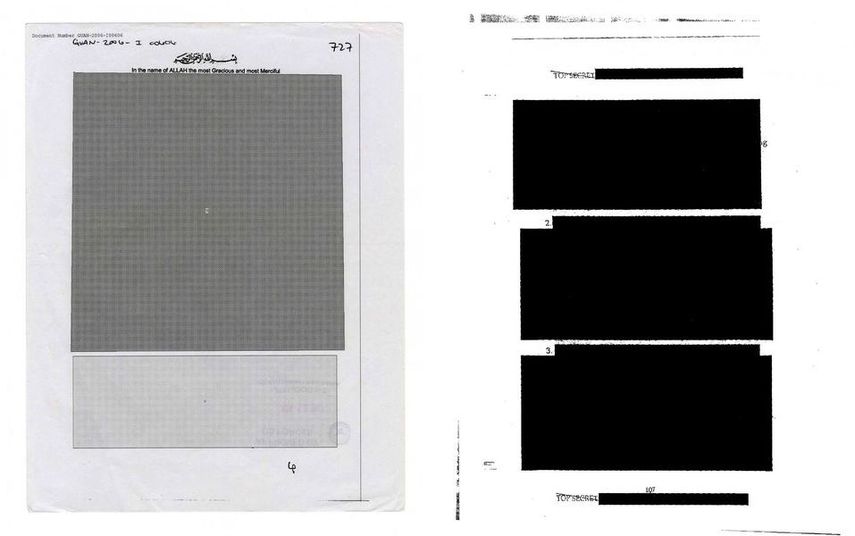 America's Response to Terrorism
The global War on Terror is linked with a variety of disputed methods of control such as issues of security, secrecy, legality and ethics.
From Guantanamo Bay to Afghanistan to extraordinary rendition and the CIA's secret prison program, Edmund Clark explores the processes, sites, and experiences associated with America's actions against international terrorism.
By exposing the way this system works, Clark shows how these measures have affected our society and culture at large.
Bringing together a linked series of publications and photographic projects created in the last 10 years, the exhibition brings to light the experience of observation, detention, and disorientation.
This way, he brings a subject that is not really part of the main narrative of the War on Terror to a public platform.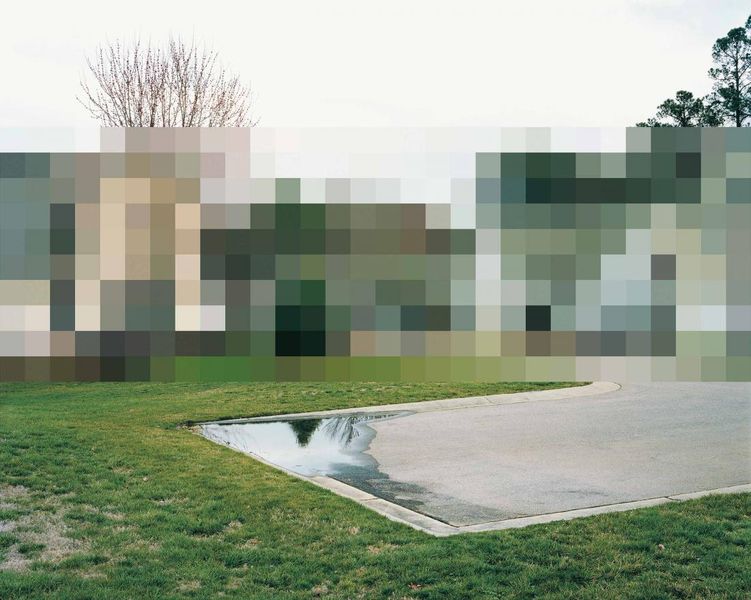 Exhibition Highlights
The exhibition will feature recent works 198/2000 from 2017, dealing with the disclosure of images of torture of prisoners in US prisons overseas, as well Negative Publicity: Artifact of Extraordinary Rendition from 2016, recreating the process of investigating the CIA's black site network and its accomplices in the form of corporate service providers.
Other works include Guantanamo – If the Light Goes Out from 2010, a series of pictures examining the institutional spaces of Guantánamo naval base and the psychological after-effects experienced by detainees; Orange Screen from 2016, developed with writer Max Houghton, which describes iconic images in the War on Terror on a background of orange; and Body Politics from 2016, a multimedia installation that features copies of redacted documents on the CIA's activities alongside images of people associate with the War on Terror.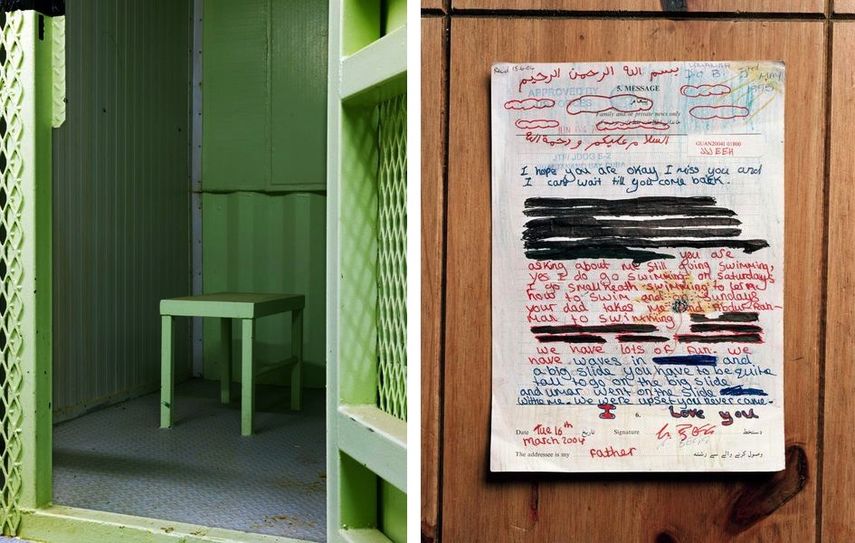 Edmund Clark Exhibition at ICP Museum
As Clark explains, everyone's lives have been hugely affected by these measures and we all live "with enormous ramifications with what's going on". By bringing to light individual cases, he exposes the nature of contemporary conflict and the representation of its narratives.
The exhibition Edmund Clark: The Day the Music Died will be on view at ICP Museum in New York from January 26th until May 6th, 2018. The media preview will be held on January 24th, from 11 a.m. to 2 p.m.
This will be the award-winning British photographer's first solo museum exhibition in the United States.
Featured images: Edmund Clark - Camp 1, isolation unit, from the series Guantanamo- If the Light Goes Out, 2009 (detail); Edmund Clark - Camp 6, unused communal area, from the series Guantanamo- If the Light Goes Out, 2009; A room formerly used for interrogations in the Libyan intelligence service facility at Tajoura, Tripoli, from Negative Publicity- Artefacts of Extraordinary Rendition, 2016; Child's bedroom in home of former Guantanamo detainee, from the series Guantanamo- If the Light Goes Out, 2009. © Edmund Clark. All images courtesy of ICP Museum.