Considered one of the most innovative and irreverent artists of the 20th century, Eduardo Paolozzi continuously challenged artistic conventions ever since the 1950s. A major Eduardo Paolozzi Pop Art retrospective spanning five decades will soon be on view at Whitechapel Gallery. As the first major retrospective of the so-called "godfather of Pop Art" in 40 years, the exhibition will present a survey of his varied and experimental artistic approach, highlighting his influence on generations of artists. The exhibition will feature over 250 works from both public and private collections, from the artist's post-War bronzes, revolutionary screen prints and collages, his bold textiles and fashion designs, to rarely exhibited drawings, maquettes, and sculptures that will shed new light on lesser-known aspects of his work.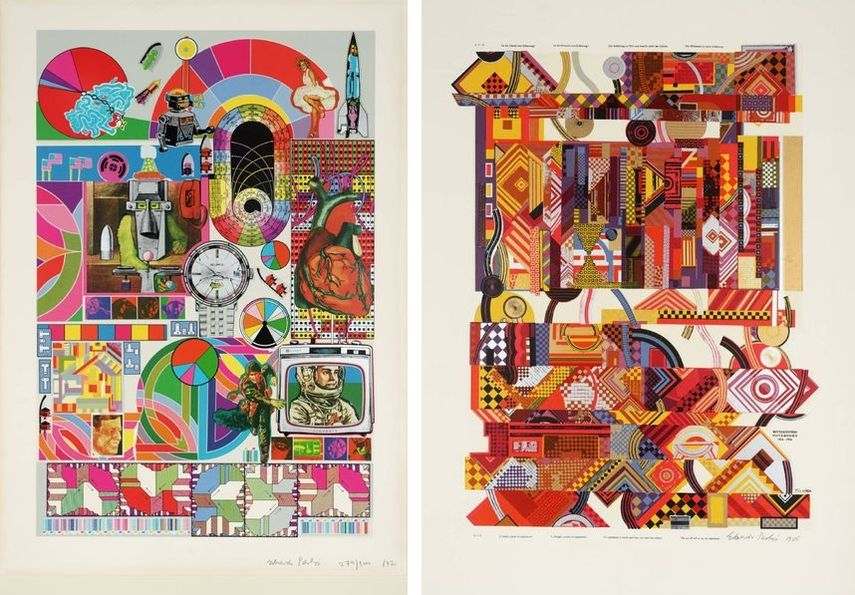 Expanding Art into Popular Culture
Divided into four chronological sections, the display begins with demonstrating artist's willingness to expand traditional boundaries of art into the realm of popular culture. The first section features his innovative brutalist concrete sculptures including Seagull and Fish, Fish, and Blue Fisherman created in the 1940s, followed by examples of textile, fashion and design work including the material from his performative lecture Bunk! from 1952 and the Horrockses Cocktail Dress from 1953. Continuing to experiment with alternative mediums and processes, Paolozzi created seminal aluminum sculptures during the 1960s, such as Diana as an Engine that references Greek mythology. The result of this prolific period are also his four-metre wide Whitworth Tapestry from 1967 and print portfolios such as As is When, an example of his innovative approach to pattern, color, and everyday culture.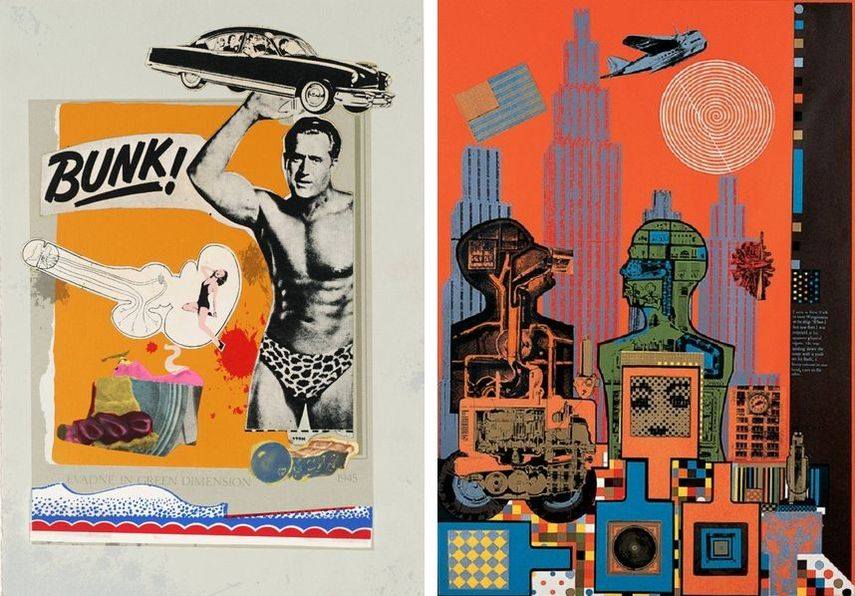 A Prolific Career Filled with Artworks
On display in section three, the series Calcium Light Night created between 1974 and 1976 was inspired by innovative music forms of the time. The artist converted the geometric shapes, modular approaches and rhythmic patterns into intricate reliefs, prints, and sculptures. The exhibition will also highlight his curatorial talent and intervention through the archival display of his 1986 exhibition at London's Museum of Mankind titled Lost Magic Kingdoms. The tour ends with the survey of his 1980s and 1990s work that includes key sculptures that show his returning interest in figuration, as well as his subversive approach to accepted notions of the multiple art object.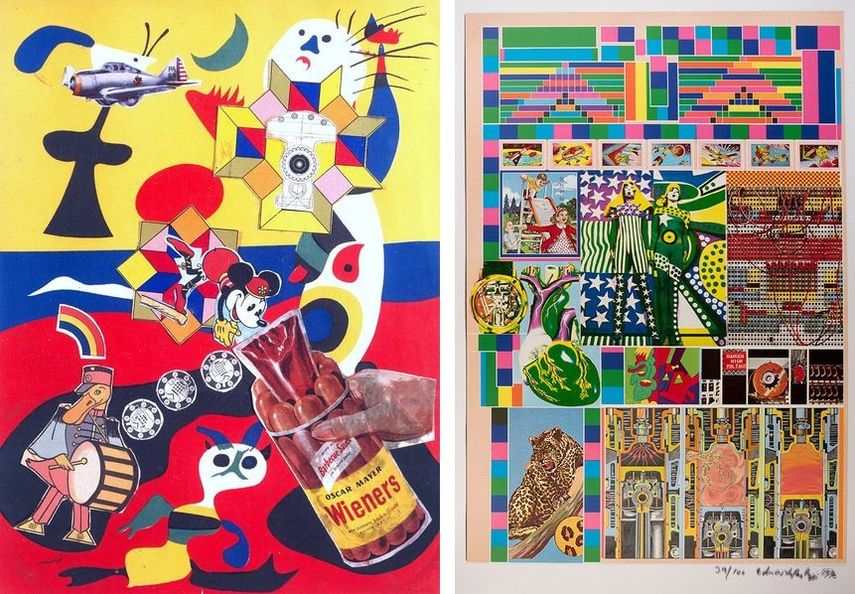 Eduardo Paolozzi Pop Art Retrospective
Exploring the practice of one of the most prolific, innovative and surprising British artists that consistently reinvented himself and his work, this exhibition will focus on Paolozzi's radical explorations of material and form, processes and technologies, and his consistent rejection of aesthetic convention. The exhibition will be on view at Whitechapel Gallery in London from February 16th until May 14th, 2017. It will be accompanied by a fully-illustrated publication that includes critical writing by respected scholars Hal Foster, Jon Wood and others, as well as new research and texts by some of today's most astute artists, writers, and thinkers.
Featured image: Sir Eduardo Paolozzi, Wittgenstein in New York (from the series As is When), 1965 (detail) Courtesy Scottish National Gallery of Modern Art: GMA 4366 K © Trustees of the Paolozzi Foundation, licensed by DACS. Other images used for illustrative purposes.