Celebrated for his paintings, prints, and watercolors, it is lesser known that Edvard Munch also took photographs. Exploring the camera as an expressive medium, the artist was prone to experimentation, employing strategies such as distortion, blurred motion, eccentric camera angles, and other photographic "mistakes."
Photographing himself and his immediate environment, he created both still images and a few forays with a hand-held moving-picture camera. With pictures imbued with poeticism, Munch not only archived them but also invented them.
For the first time on view in the United States, the current exhibition at Scandinavia House: The Nordic Center in America has brought the photographic work of this master painter to NYC. Titled The Experimental Self: Edvard Munch's Photography, the show features photographs, prints and films, highlighting the artist's experimentalism and the play with the "faulty practice".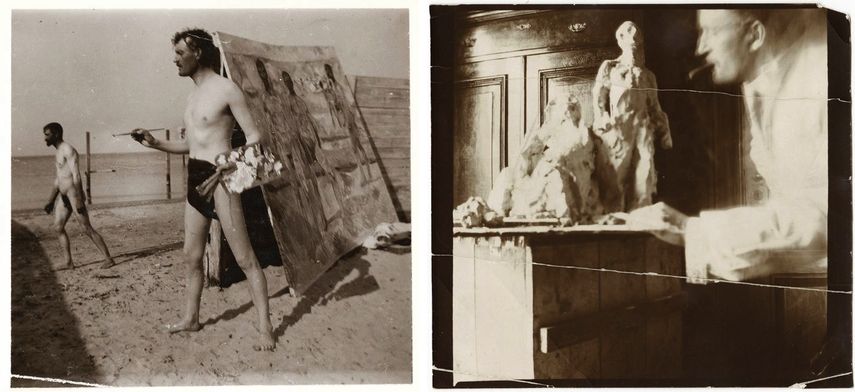 Making the Invisible Visible
The most consistent theme in Munch's photography was self-portraiture. One of the first artists in history to take "selfies", Munch created images that show a range of intimate, as well as performative, personae. Exploiting the expressive potential of photographic "mistakes", such as the visual effects of motion, double exposures and distorted perspectives, he posed challenges to the camera's capacity, focusing on making the invisible visible.
Aside from self-portraits, he also took pictures of family and friends, creating images with a strong narrative element. Chronicling his lived experience, Munch rarely did it straightforwardly, making the everyday become something other.
The exhibition features examples from two distinct periods -1902-10 and 1927 to the mid-'30s. Curious about contemporary technology, Munch purchased his first camera in 1902, a Kodak Bull's Eye No. 2, in Berlin when he was 40. That same year, the artist ended a multi-year relationship with his lover Tulla Larsen, following a confrontation with a pistol shot that mutilated one of his fingers. This triggered a period of increasing emotional turmoil and instability, leading to the artist submitting himself to the private Copenhagen clinic of Dr. Daniel Jacobson from 1908 to 1909.
During the second period of activity, from 1927 into the mid-1930, marked by an eye injury that temporarily impaired the artist's vision, Munch tried himself at home movies. Exploring the dynamics of layered imagery, undefined form, and shadows, Munch pursued photo-making as an experimental medium and himself as an experimental subject.
Intimate but hard-edged, at the same time punctuated with a dread of modern life, Munch described his works as "self-scrutinies". They oscillate in mood between tentative and bold, prosaic and fantastic. As the curator, Dr. Patricia Berman explains, "the photographs are very informal and sometimes extremely humorous explorations of the artist and his environment."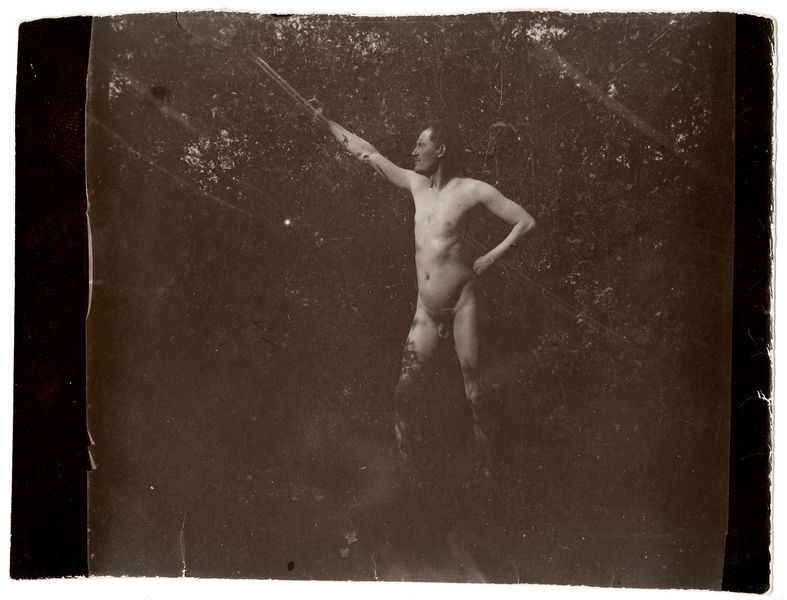 Exhibition Highlights
Edvard Munch never exhibited his photographs. In 1930, he stated:
I have an old camera with which I have taken countless pictures of myself, often with amazing results. Someday when I am old, and I have nothing better to do than write my autobiography, all my self-portraits will see the light of day again.
The exhibition features 46 copy prints on loan from the Munch Museum in Oslo, as well as the continuous screening Munch's films, a small selection of prints from private collections, contextualizing panels and others. The showcase demonstrates how his photographic works both honored the material before his lens and transmuted it into uncommon motifs.
Among highlights is the series Munch created during his stay at Dr. Jacobson's Clinic, including the Self-Portrait 'á la Marat' Beside a Bathtub at Dr. Jacobson's Clinic. Referring to Jacques-Louis David's 1793 painting The Death of Marat, the self-portrait shows the artist posing semi-nude at the clinic, placing the lens near to his arm and face so they loom large in the frame. This image might be one of the earliest selfies ever taken. As Berman notes, these images reveal his extreme vulnerability.
I see these photographs as highly intimate pockets of contemplation, and perhaps little screens for his later reflections on this period of convalescence.
The exhibition also features images that demonstrate his interest in the use of technical manipulation, such as Edvard Munch and Rosa Meissner in Warnemünde showing overexposed subjects that appear ghostly, but also those with a more playful feeling such as Edvard Munch Posing Nude in Åsgårdstrand, showing the artist standing in nude with a sword in hand and hand on hip, humorously referring to European portraiture. All these self-portraits reveal Munch awareness of the power of the camera to create a "self", but also humanize the artist and reveals him as a playful human being.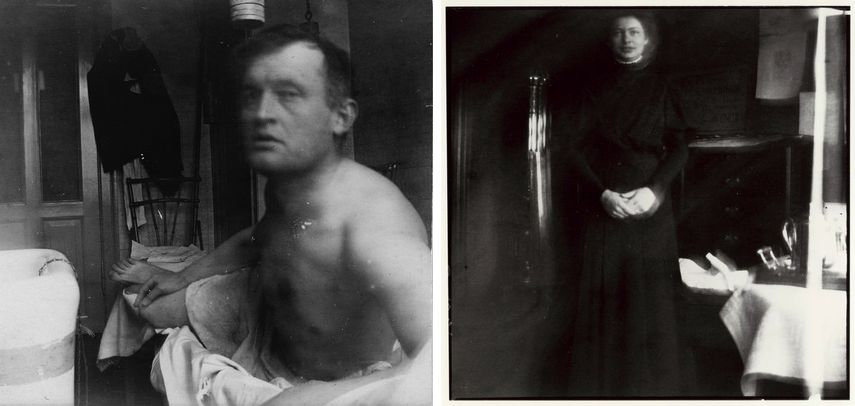 Edvard Munch Photography at Scandinavia House
The exhibition The Experimental Self: Edvard Munch's Photography is on view at Scandinavia House: The Nordic Center in America in New York until April 7th, 2018.
It is curated by Dr. Patricia Berman, a professor of art history at Wellesley College and a leading specialist in the early modern Scandinavian art and the author of numerous important scholarly publications in the field. Organized by the American-Scandinavian Foundation in partnership with the Munch Museum in Oslo, Norway, the show coincides with, and complement, the exhibition Edvard Munch: Between the Clock and the Bed on view at the Met Breuer.
The show is accompanied by artist talks and lectures, including an Armory Show VIP Guided Breakfast Tour and panel moderated by curator Dr. Patricia Berman, Experimental Lens on Saturday, March 10 and a screening of the documentary Edvard Munch by Peter Watkins in early March. Kid-friendly exhibition-related arts workshops, led by art educators, take place on Saturdays.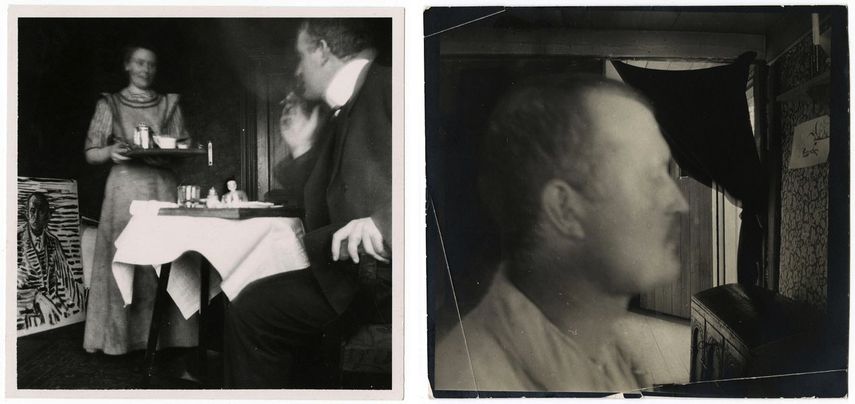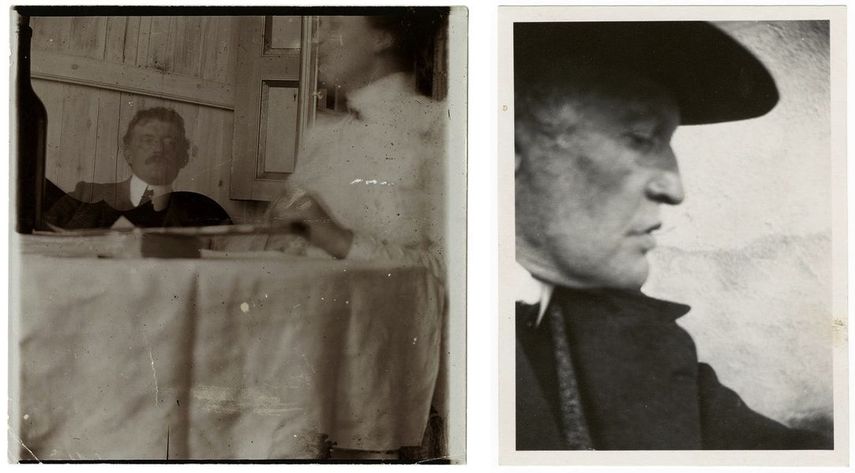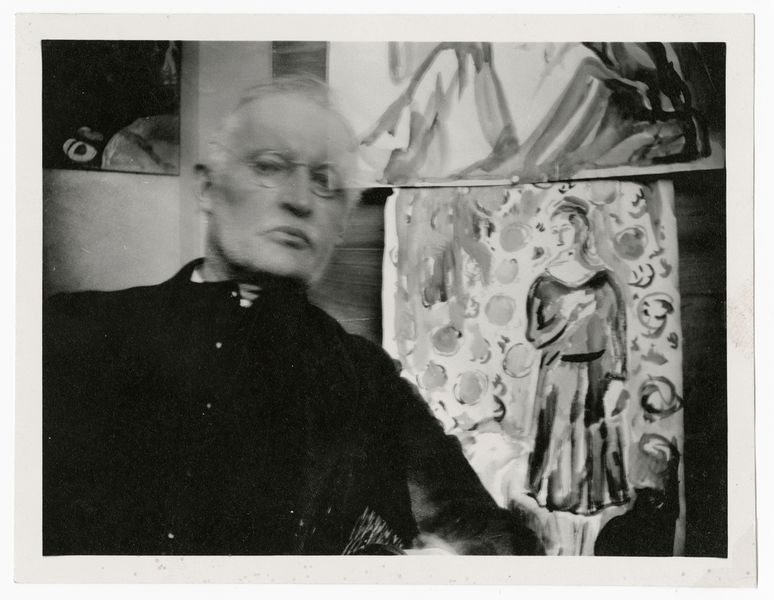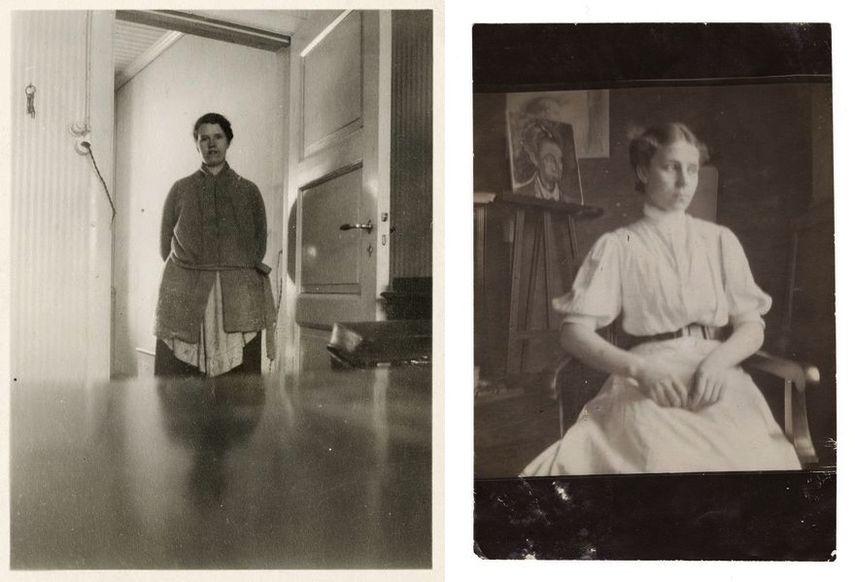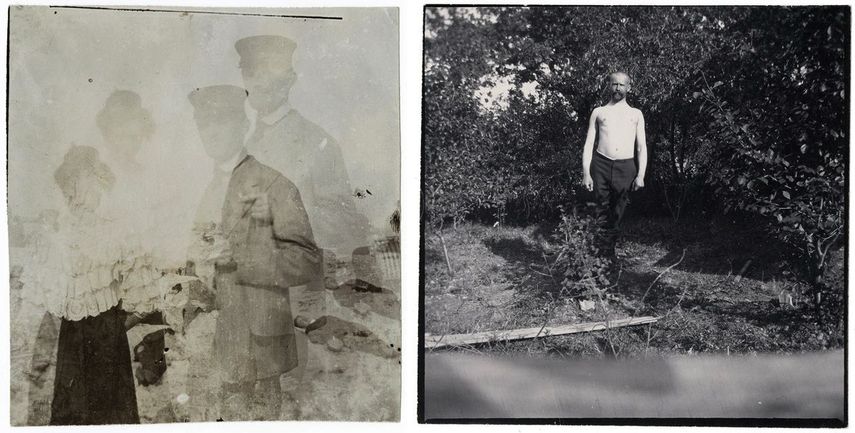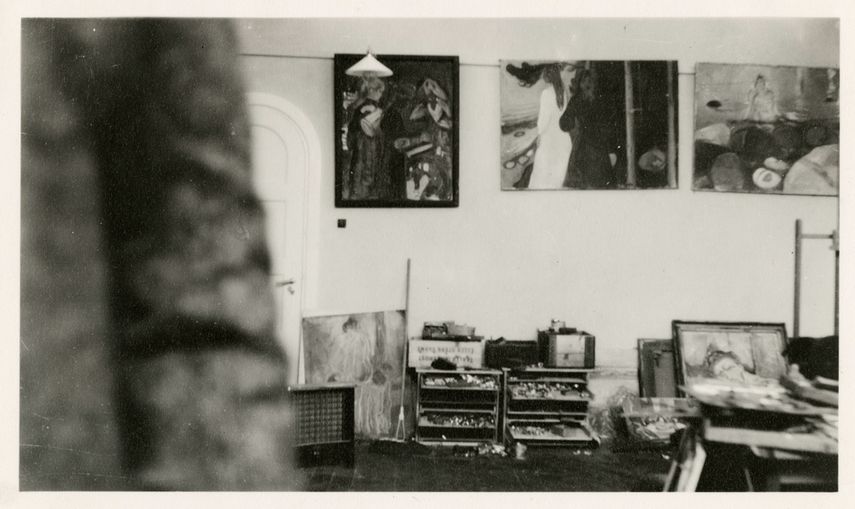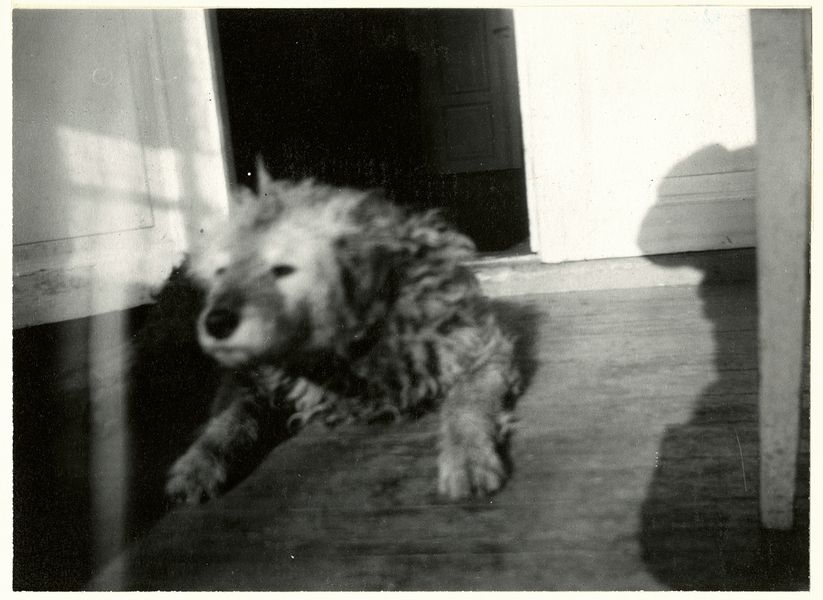 Featured images: The installation views by Eileen Travell, courtesy of Scandinavia House, courtesy of Munch Museum.