The Film Noir as a specifically American cinematic genre was born in the early 1940s and was largely influenced by the aesthetic of Italian Neo-Realism and German Expressionism. However, aside from these apparent cinematic influences, the mysterious atmosphere and a sort of suspense found in Noir can be traced in visual arts as well, mostly in the paintings made by the celebrated Modernist painter Edward Hopper.
This notable figure managed to capture all things American in a slightly eerie and bewildering manner. His magnificent figurative scenes were profoundly influenced by motion pictures as well as by the ongoing modernization of the society throughout the first couple of decades of the 20th century.
In 2020, a grand exhibition of Hopper's works will take place at the Fondation Beyeler in Basel, underlining the significance of the grand oeuvre released by one of the most important American painters.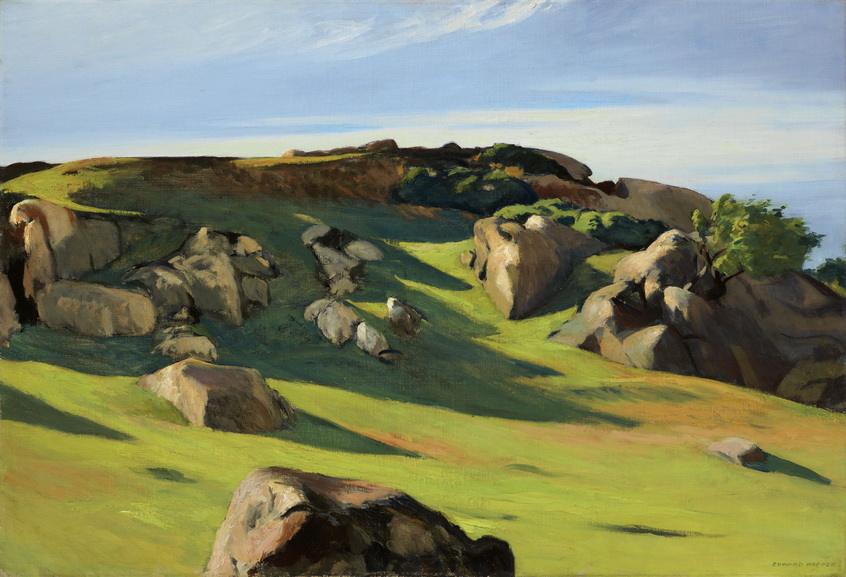 The Visions of Edward Hopper
Edward Hopper was initially trained as an illustrator, but at one point he started attending painting at the New York School of Art. During the formative period, the painter was interested in German, French and Russian literature, and was fascinated by painters such as Diego Velázquez, Francisco de Goya, Gustave Courbet, and Édouard Manet. For economic reasons, he continued working as an illustrator, although he despised it. It wasn't until the early 1920s that Hopper received public recognition for his work.
Today, he is celebrated for his oil paintings that reflect his profound interest in color and outstanding virtuosity in representing light and shadow. Hopper's puzzling paintings mostly featuring private and public spaces (private estates, bars, petrol stations, hotels and movie theaters, etc.) inhabited by the figures which seem as silent witnesses or observers of the outer actions taking place outside the composition.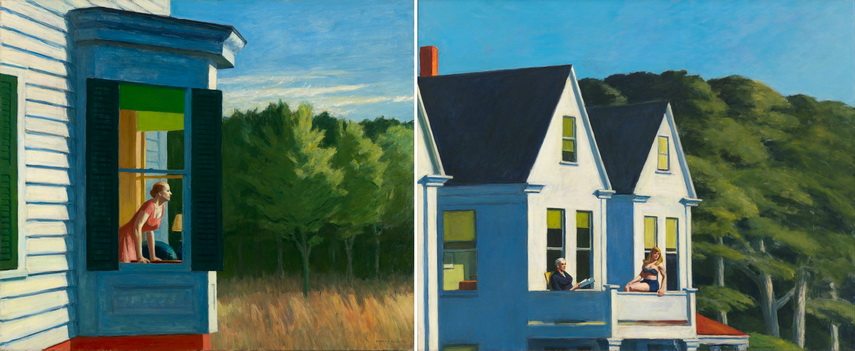 The Installment
The upcoming exhibition in Switzerland will focus specifically on the selection of Hopper's iconic depictions of American landscapes and cityscapes dating from the 1910s to the 1960s, the aspect of his production which was not properly analyzed to date.
Here it is important to mention that Hopper was sort of a misfit when it comes to the artistic tendencies of his time, yet his approach resonated with certain artists like Peter Doig and was related, as mentioned, to cinema. Therefore, it is not unusual that filmmakers such as Alfred Hitchcock were inspired by him (Hopper's 1925 painting House by the Railroad was taken as a primer inspiration for the iconic movie Psycho).
On display will also be a 3D short film Two or three things I know about Edward Hopper by the renowned director and photographer Wim Wenders, and inspired by the artist.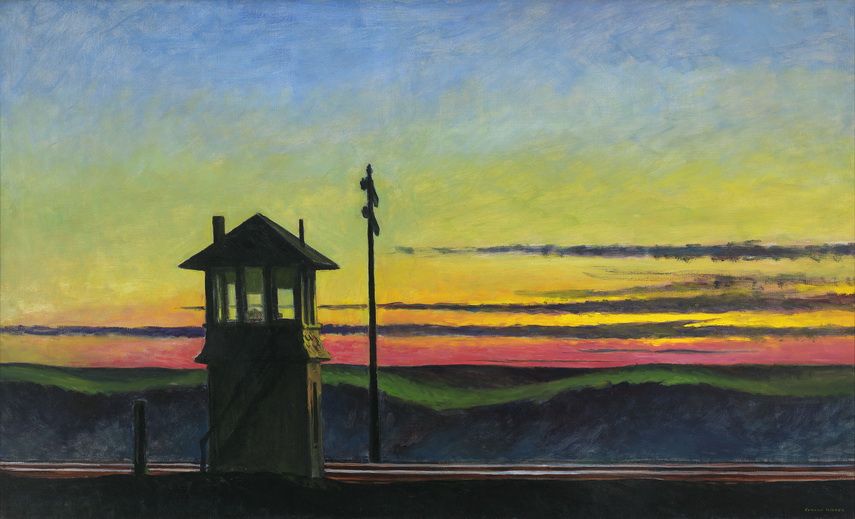 Edward Hopper at the Fondation Beyeler
The impression is that this exhibition, organized in cooperation with the Whitney Museum of American Art, will offer a refreshed analysis of this important aspect of Edward Hopper's production by tracing the historical roots of his inspiration as well as the reception of his work in the contemporary moment.
Edward Hopper will be on display at the Fondation Beyeler in Riehen, Basel until 20 September 2020. The museum reopens on May 11, 2020.
Introduction to "Edward Hopper" at Fondation Beyeler
Featured image: Edward Hopper - Gas, 1940. Oil on canvas, 66.7 x 102.2 cm. The Museum of Modern Art, New York, Mrs. Simon Guggenheim Fund © Heirs of Josephine Hopper / 2019, ProLitteris, Zurich. Photo: © 2019 Digital image, The Museum of Modern Art, New York / Scala, Florence. All images courtesy Fondation Beyeler.