It seems that the development of each art phenomenon or movement throughout the 20th century was captured by the lens of a photographer. Nevertheless, what makes the documentation of objects or actions of a specific artist or group of them an autonomous artwork is the sensibility of the beholder e.g. said photographer.
The person responsible for memorizing some of the most iconic releases of the Young British Artists and New British Sculpture back in the 1980s and 1990s was Edward Woodman who was able to translate and extend the existing ideas of artists.
In order to honor his work, John Hansard Gallery released the first retrospective of Woodman's photographic practice in collaboration with Art360 Foundation, titled Space, Light and Time: Edward Woodman, A Retrospective.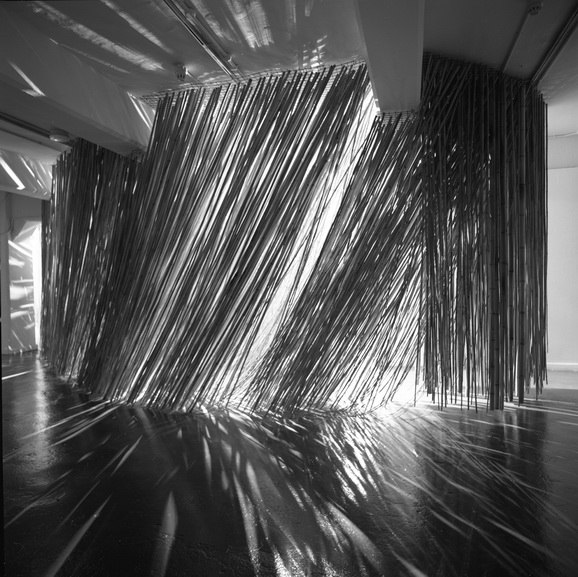 The Prolific Photographer
Throughout six decades, Edward Woodman managed to produce an outstanding photographic portfolio which marked him as one of the most prosperous British photographers. From producing portraits of movie stars back in the 1960s, and the captivating documents of 1980s political rallies/riots in Brixton, to Damien Hirst's iconic exhibition Freeze in 1988 and the overnight shoots he took at Zaha Hadid's architecture studio, Woodman succeeded in building a multilayered and even socially/politically charged oeuvre.
Of special consideration are the photographs he made during the 1980s and 1990s; all of them are valuable documents of the British art scene since those are portraits of artists and shots of the legendary contemporary art exhibitions. Namely, Woodman had a specific sense for capturing sculptural, site-specific and performative works, so it is not strange that his photographs have become easily recognizable images of some of the most important works of the late twentieth century. The world's best known contemporary artist Damien Hirst expressed his fascination with Woodman's work:
There's a fundamental difficulty in trying to capture the power and weight of a three-dimensional work in a photograph, but Ed understands how sculpture works and it comes across in his images. He is able to communicate what the artist is trying to achieve, and that's pretty rare.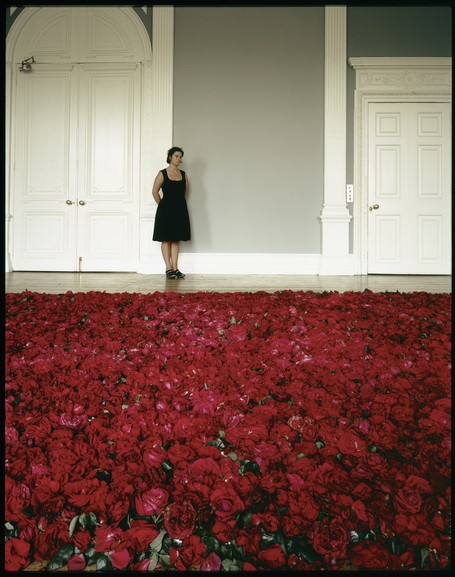 The Exhibition Highlights
The installment will show a myriad of Woodman's longstanding collaborations with artists such as Mona Hatoum, Helen Chadwick, Richard Deacon, Antony Gormley, Cornelia Parker, Rachel Whiteread, Richard Wilson, just to mention the few.
These famous shoots are complemented with rarely seen examples from Woodman's early career as a photojournalist up to his most recent and highly personal photographs focused on the medium's relationship with memory and illusion.
One of the highlights is a photograph of Anya Gallaccio's ephemeral installation All the rest is silence at Sadler's Wells in London which is followed with the reenactment of the same.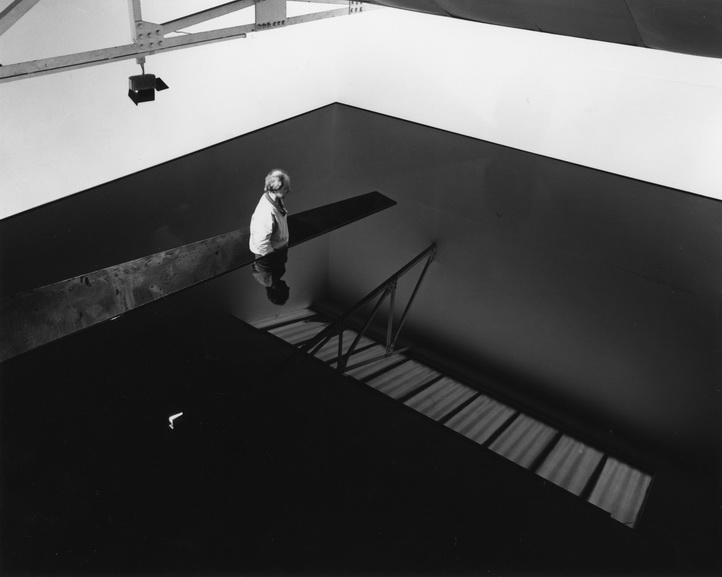 Edward Woodman at John Hansard Gallery
This exciting survey on Woodman's lasting practice is accompanied by the new publication Edward Woodman: The Artist's Eye edited by Gilane Tawadros and Judy Adam. The monograph offers a thorough insight into the artists' entire career, including his portraits, studios, exhibitions, installations and performances, collaborations with artists, social documentation and more recent and personal works.
Space, Light and Time: Edward Woodman, A Retrospective will be on display at John Hansard Gallery in Southhampton until 2 February 2019.
Featured image: Edward Woodman - Cornelia Parker, Words That Define Gravity, 1992. All images are courtesy of the artist and John Hansard gallery