As the world inevitably slid towards the Second World War, the resistance proved the irresistible rallying cry for a collective of Egyptian artists, intellectuals and writers working in Cairo at the time. Emerging out of travel, correspondence and conversation with international artists such as André Breton or photographer Lee Miller, Egyptian Surrealism emerged in opposition to the rise of fascism and nationalism in Europe and at home, British colonial rule and Cairo's conservative art scene. Announcing their formation at the end of 1938 with the manifesto Long Live Degenerate Art, the group Art et Liberté, comprised of artists and activists such as Anwar and Fouad Kamel, Kamel El-Telmissany and the provocative poet and radical publisher Georges Henein, raised a distinctively Cairene voice to join the international Surrealist movement. While forging connections with Surrealists and Trotskyists abroad, this charismatic and radical group shaped their very own identity, determent in making art that would be a vehicle for social change. Executed in an artistic language that had its roots in both local and international issues and circumstances, their work carried a powerful social and moral message absent in Western Surrealists' famous depictions of the subconscious at work. This little-known chapter in the aesthetic struggles and the political activism in Egypt between 1938 and 1948 is possibly the most seminal period in the country's art history.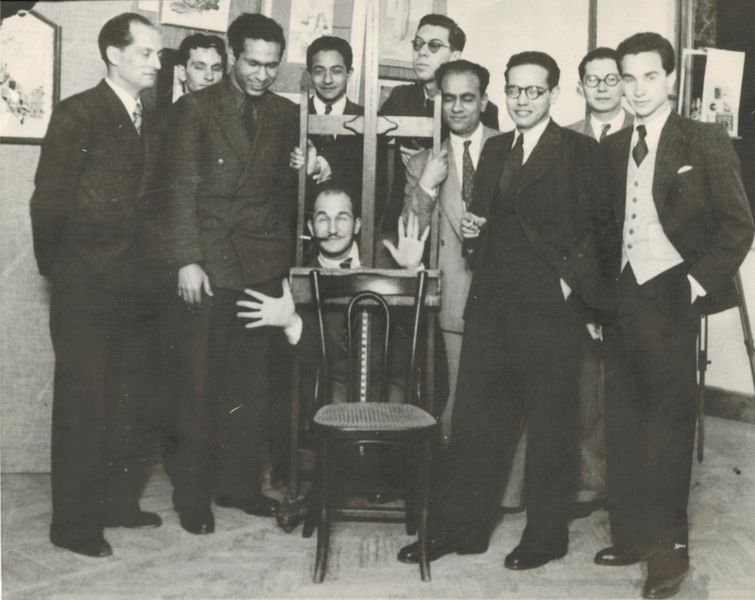 The Emergence of Egyptian Surrealism
In a Cairo on the verge of World War II and under British colonial occupation by 140,000 troops, a rising Fascist ideology that debated values of democracy became a major preoccupation of artists and writers. "We find absurd, and deserving of total disdain, the religious, racist, and nationalist prejudices that make up the tyranny of certain individuals who, drunk on their own temporary omniscience, seek to subjugate the destiny of the work of art", wrote 37 Egypt-based artists and writers in their 1938 manifesto Long Live Degenerate Art, marking a beginning of the Art et Liberté, an avant-garde movement that cannot be subsumed by the master narrative of the Western Surrealists.[1] Initially founded to protest the highly conservative annual Salon du Caire that classified artists according to nationality, they rejected the conflation of art with national sentiment and the notion of art for art's sake, dismissed the popular aesthetic currents, ranging from Symbolism to Naturalism, and became globally engaged in its defiance of Fascism, nationalism, and Colonialism. Aligning themselves with Breton and Leon Trotsky's 1938 manifesto For an Independent Revolutionary Art, they at the same time insisted that the movement had native roots in folk tales and crafts as well as in Coptic religious art. Providing a restless generation of creatives, intellectuals and political activists with a heterogeneous platform for cultural and political reform, Art et Liberté evolved its own definition of the movement, believing that its fundamental mission was "social and moral revolution".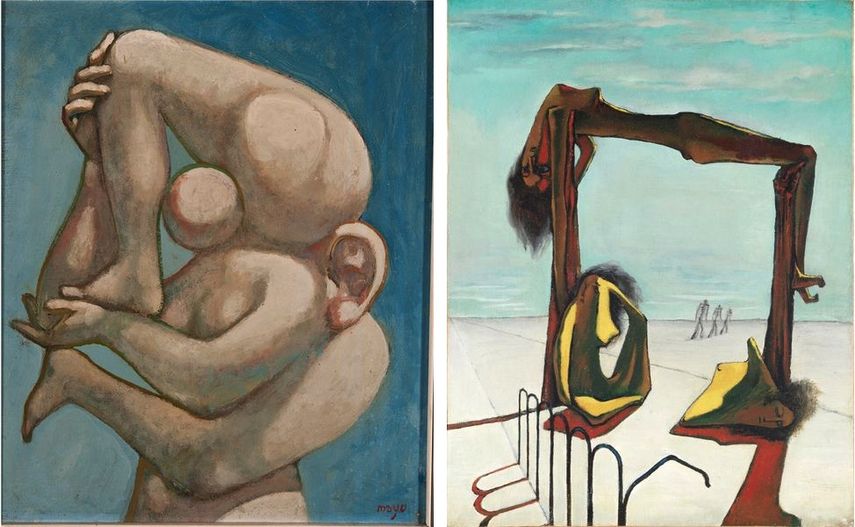 The Subjective Realism
A leading Art et Liberté theorist and painter, Ramsès Younan considered the work of Dalí and Magritte as too self-conscious, too calculated, and too limited in scope to allow for spontaneous imagination. He also considered automatic writing and drawing too self-involved and not geared enough towards collective empowerment and social awareness. With an idea to take the movement beyond the work of their Western counterparts, the collective has developed a contemporary literary and pictorial language described as Subjective Realism.[2] Both globally engaged and rooted in local artistic and political concerns, the style deliberately incorporated recognizable symbols into the imagination-driven work. Replete with references and symbols which go beyond the merely imaginative and dream-like, their work majorly focused on issues of social inequality and economic exploitation.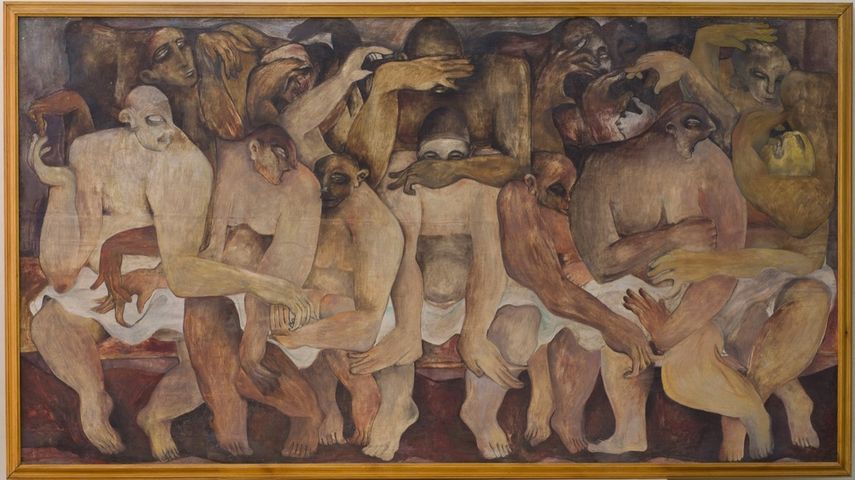 Surrealism Artists Commenting on Social Injustices
Splitting with the traditional European-style portraits and landscapes in early 20th-century Egyptian art, Egyptian Surrealism introduced crude bodies, dream sequences, and abstractions. Resonating with the political ruptures of the time, the deformed, dismembered or distorted bodies in the work of artists like Mayo, Laurent Marcel Salinas or Hassan El-Telmisany suggested the state's torturous oppression of women and the working class, as well as widespread economic injustice. Radical and controversial, this motif of the fragmented body became a site of a social and artistic protest, expressing the harrowing economic injustice of the Cairene society. Photographers, like Hassia, Rami Zolgomah, Khorshid, and Van Leo, used solarization and photomontage to deconstruct the human form, creating surrealist juxtapositions to comment on colonialism and the Fascist exploitation of Pharaonic Egypt.[3]
The widespread prostitution, that resulted from the heavy military presence and extreme poverty, was another recurring motif in their works. Advocating women's rights to "freedom and life", figures such as Kamel El-Telmisany, Fouad Kamel or Ramses Younan depicted these women as literally crucified by circumstance. Free of prurience, moral disapproval or an oppressive male gaze, strong portraits of women and female torsos were characterized by pathos, deep melancholy and extreme physical deformation. Younan accused society, the rich in particular, for turning a blind eye on the reasons behind prostitution and the importance of sexual education in Egypt, stating that it could be eradicated only if poverty was eliminated. Pioneering women in the group Inji Aflatoun, Amy Nimr, Nata Lovettt-Turnet and Natalija Tile made feminism a central concern in their own publications, also hosting salons where they connected the collective to surrealist figures both locally and internationally, facilitating the expression of concern for women's plight.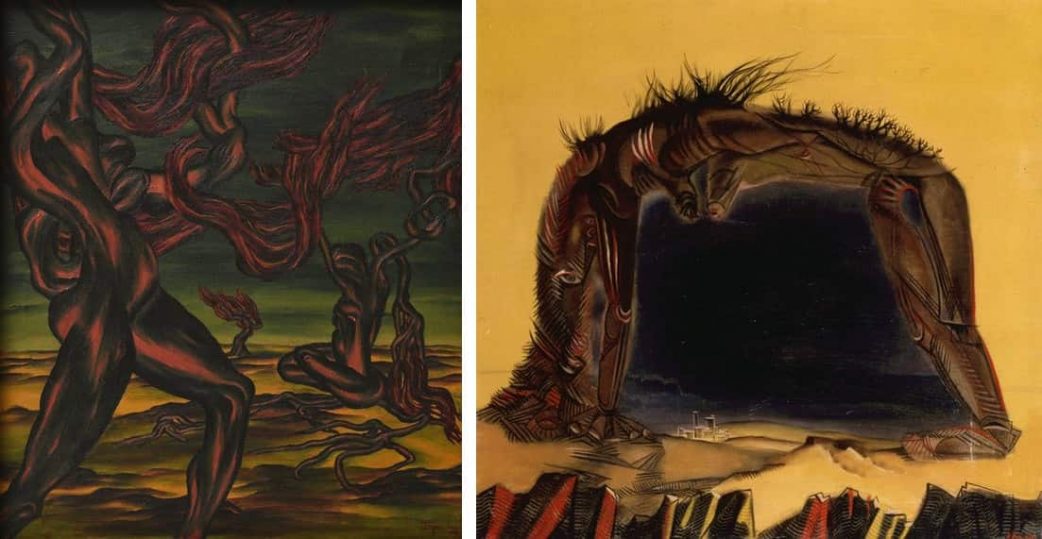 The Legacy of Egyptian Surrealism
Between 1940 and 1945, the group staged five exhibitions and founded two publishing houses. In 1948, the group's founder, Henein, broke with his longtime associate Breton. That same year, a group of young artists broke off to form the Contemporary Art Group. No longer identifying with Surrealism, they wanted to develop an authentic art from the country, informing it with a national character. Those that proceeded are now unfairly credited with inventing the first truly Egyptian art.
The movement that gave the country a major intellectual and artistic legacy, for the better part of eight decades, has been both forgotten and had its history rewritten by those who came after it. In the post-war Egypt, they was depicted as a failed attempt to bring a Western movement into the country and failed as it was alien to the local culture. Many of their members were exiled or imprisoned for their radical views, leaving behind only exhibition catalogs and reviews. Several of their canvases could now be found in the permanent collection of the Egyptian Museum of Modern Art, as well as several private collections, but their political and critical legacy has been largely neglected. After many decades, this legacy was explored in the 2016 exhibition Art et Liberté: Rupture, War and Surrealism in Egypt (1938-1948) at the Centre Pompidou. Additionally, in November 2017, Tate Liverpool will stage the exhibition Surrealism in Egypt: Art et Liberté 1938-1948, showcasing numerous paintings, photographs and archival documents for the first time in the UK.
Being in complete congruence with the worldwide Surrealist movement, the practice of Art et Liberté shows a connected and global world in the 1930s. Yet, these long-neglected creatives have now become collectibles in the circles of conservative royals, being sold in international auctions for much higher than the estimated gavel price. This simply betrays the principles of the radical group who actively fought against the bourgeois and capitalist rhetoric, calling for total freedom, including freedom from art market impositions.[4]
  Editors' Tip: Surrealism in Egypt: Modernism and the Art and Liberty Group by Sam Bardaouil
In the thick of the Second World War, the Cairo-based Surrealist collective Art et Liberté were pioneering new art forms and mounting subversive exhibitions that sent shockwaves across local artistic circles. Born with the publication of their Manifesto Long Live Degenerate Art on December 22nd, 1938, the group rejected the convergence of art and nationalism, aligning themselves with a complex, international and evolving Surrealist movement. The book is the first comprehensive analysis of Art and Liberty's artworks, literature and critical writings on the movement. By addressing the group's long-lost and often misconstrued legacy, and drawing on a substantial body of previously unpublished primary documents and more than 200 field interviews, the author charts Art and Liberty's significant contribution towards a new definition of Surrealism.
References:

Featured image: Mayo - Coups de batons, 1937, via Wikipedia. All images used for illustrative purposes only.