Perhaps it is a little known fact, but the capital of Lebanon, Beirut, has developed quite an impressive arts scene. From the Beirut Art Center and the Ashkal Alwan association, to art walks that reveal creativity, criticism and commentary on the streets and walls, the city is an expanding platform supporting artists both local and international.
Joining the latter roster is Eileen Cooper, with a showcase of artworks that will open the doors of a new space in the country - Letitia Gallery.
With these new pieces, presented under the show's title Under the Same Moon, the British artist will mark the start of a discourse around culture in the Middle East.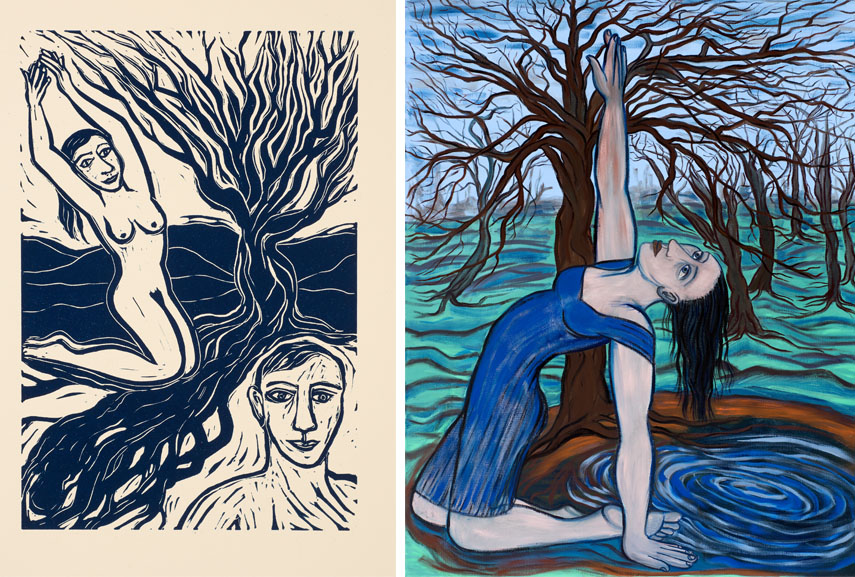 Under the Same Moon
In her latest series of paintings and prints, Eileen Cooper OBE RA draws inspiration from her perception of Beirut's unique position as a safe harbor. The artist also relies on the history of Lebanon as a country with a marvelous cultural heritage and rich natural beauty.
Hence, Cooper's canvases become visual interpretations of Lebanese myths, told through details within impressive landscape scenery bathed in the light of the Middle East sun.
Known for her unapologetically female perspective, the artworks create a bond between realism as their defining style and a narrative which focuses on single moments, mysterious and revealing at the same time.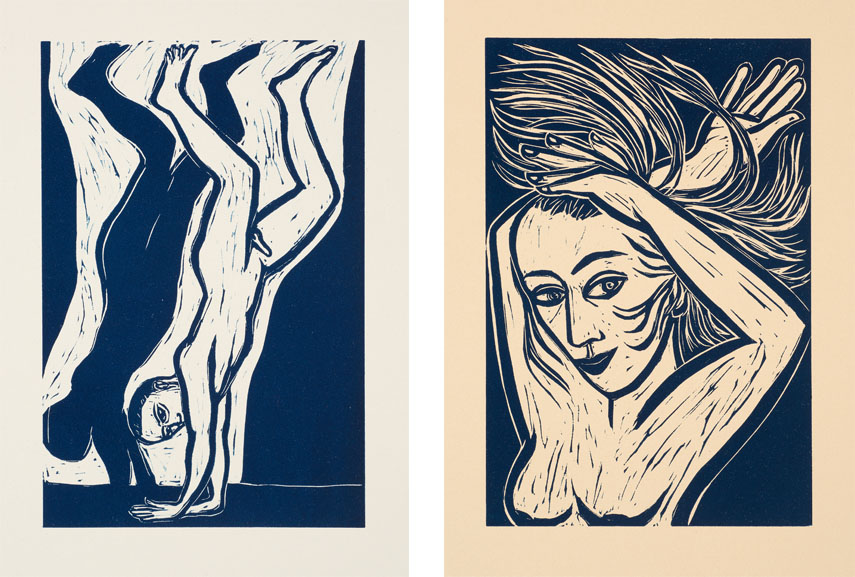 A New Spot on the Lebanese Gallery Scene
Coming from years of collecting art within the Middle East region, Letitia Gallery is founded by Mohamad al Hamoud and Annie Vartivarian. Their new 100-square-meter space joins many other galleries in the vibrant Hamra neighborhood of Beirut.
As a new contemporary art gallery, they aim to offer a space where both local audiences and foreign visitors can discover new artists. While the inaugurating exhibition features Eileen Cooper, the owners have announced other exciting guests, such as Ahmed Badry, Alejandro Ospina and Nathaniel Rackowe.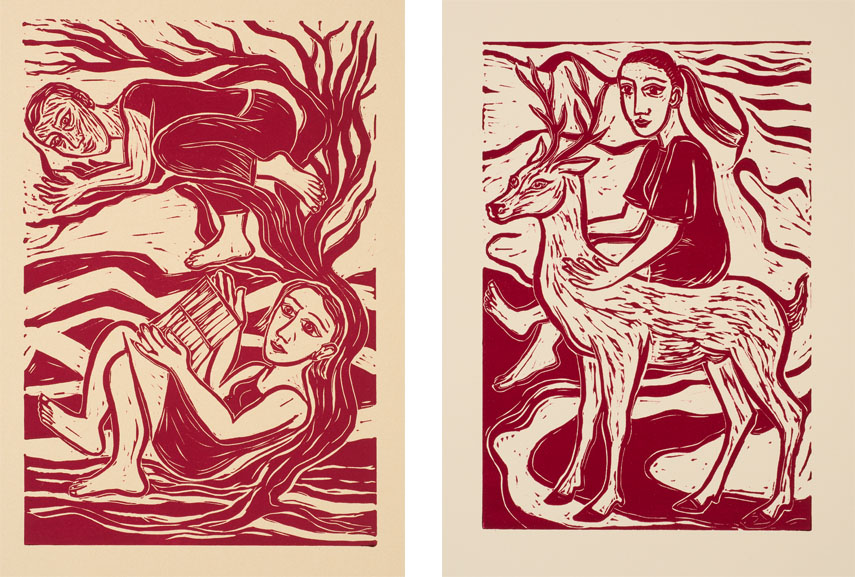 Eileen Cooper at Letitia Gallery
On her solo show in Lebanon, Eileen Cooper comments:
I feel very lucky to have met wonderful people who gave me the unexpected opportunity to visit Beirut. After a short but intense trip, I knew I wanted to make a group of paintings as a response to this experience. I was left with an overwhelming sense of the history and beauty of Lebanon. In particular the extraordinary landscape, the magnificent Cedars and ancient mythology, this seemed like a great place to start. I'm always looking for new subjects, new inspirations.
Eileen Cooper: Under the Same Moon will be on view at Letitia Gallery in Beirut, Lebanon, from February 1st through April 1st, 2018. The private view is scheduled for January 31st.
Featured image: Eileen Cooper - In The Moment, from Love-in-Idleness series, 2015. Oil on canvas, 92 x 122cm. Courtesy the artist. All images courtesy Letitia Gallery.