A city which has always held the torch of a supporter of contemporary art and architecture, the city of Eindhoven will be getting an artistic makeover. As part of the public art project Tunnelvisie, 30 of its tunnels will be enriched with Street Art.
To make this project reality, the local municipality will collaborate with Sober Industries, a creative company which organized events like Sober Walls Rotterdam and the Sober Street Art exhibition at their Sober Art Gallery, and the artist 1010. With this project, the local government of Eindhoven wants to stimulate high-quality Street Art.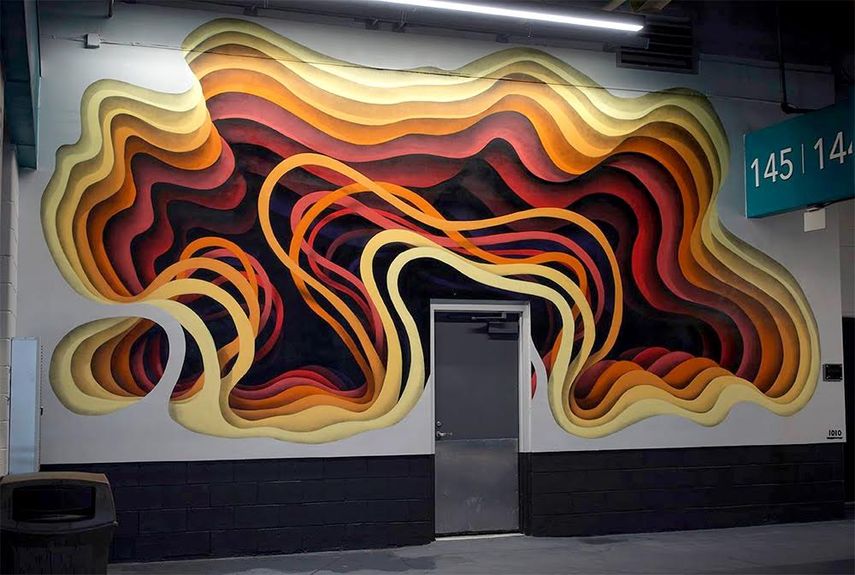 Tunnelvisie
The project will start with painting the famous creation The Blob designed by Massimiliano Fuksas at 18 Septemberplein central square, one of the largest and most important squares in the city which connects the central station, the shopping center, the PSV stadium and Strijp S.
The futuristic building The Blob is accompanied by two smaller cone-shaped shelters executed in the same style, serving as entrances to a parking lot which accommodates more than 1700 parking spaces for bikes. Together with The Blob, these two entrances form a remarkable piece of modern architecture and a local landmark. Using these two cones as a canvas for his work, the artist 1010 will blend abstract illusionism and urban architecture.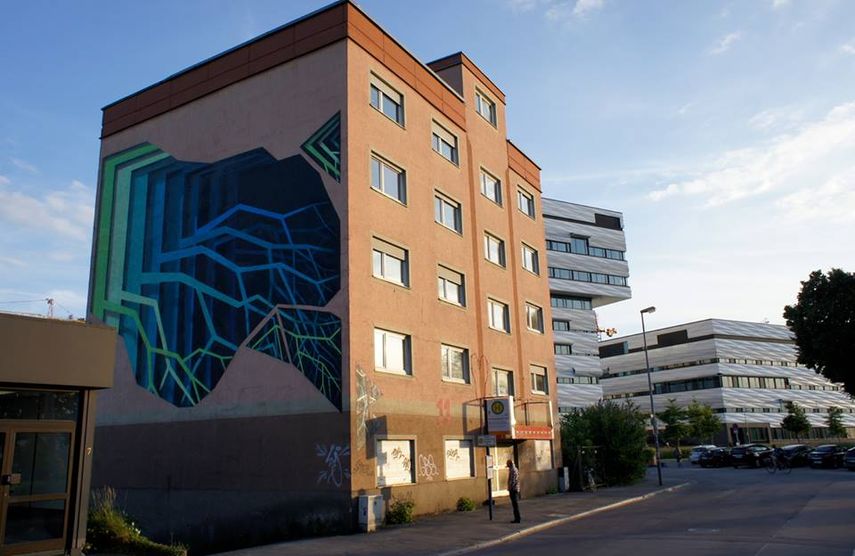 The Practice of 1010
A Hamburg-based contemporary artist, 1010 is celebrated for his obscure street pieces characterized by amazing effects of optical illusion. Painting on entrances, flat surfaces or portals, the artist creates urban confusions which appear as portals to other dimensions. Featuring curvilinear forms and alluring colors, encountering his art is a captivating and mesmerizing experience.
After choosing a design which perfectly fits a particular building, 1010 begins with painting the dark center of what will eventually become an image of a hole, adding lighter shades of color around it layer by layer. The result is a breathtaking construction of shapes that burrow their way into the sides of buildings, joyfully playing with concepts of time and space. For the artist, the project in Eindhoven is an exciting task:
I love to paint on interesting architecture. The two round tubes are inspiring! The project also allows me to actually paint inside a real tunnel instead of creating the illusion of one.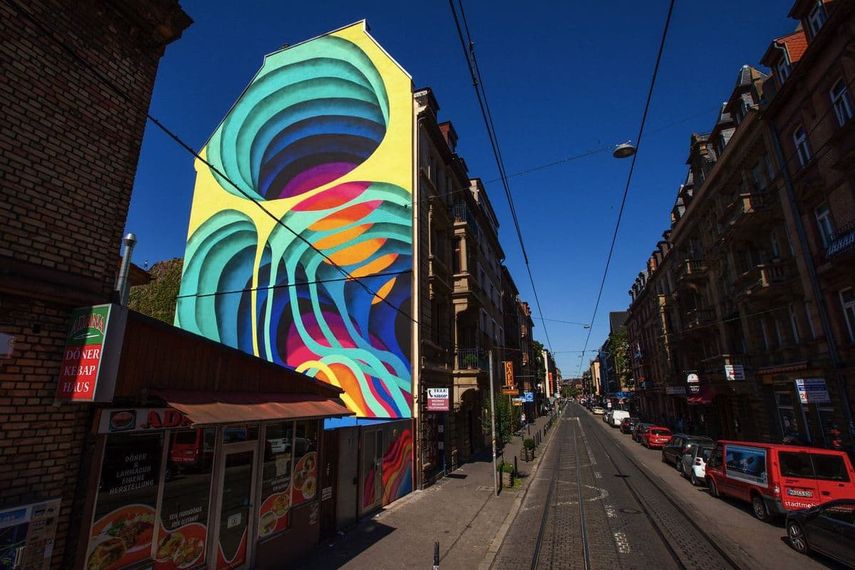 The Execution of the Project
With the support from Sober Industries, the preparations for the project will begin on September 10th. It will be accomplished in two stages, the first stage covering the inner sides of the entrance and the second stage covering the outer ones. The first stage will be completed in September 2018, while the second one will be done in 2019.
Featured images: Inside entrances of the tunnel; The outside of the tunnel. All images courtesy of Sober Industries.