The impression is that the approach to calligraphy has largely changed with the rapid digitalization, although this specific form of graphic design, if we may call it that, is still present in various fields of human activity. When it comes to visual arts, certain artists use calligraphy to explore an array of possible implications it reflects.
A good example of this claim is the graffiti and street art-based practice of Tunisian-French artist and activist eL Seed, who is appropriating Arabic calligraphy in order to articulate both aesthetic and social matters. This internationally renowned figure will show a new series of works in the upcoming exhibition titled Tabula Rasa at Lazinc gallery in London.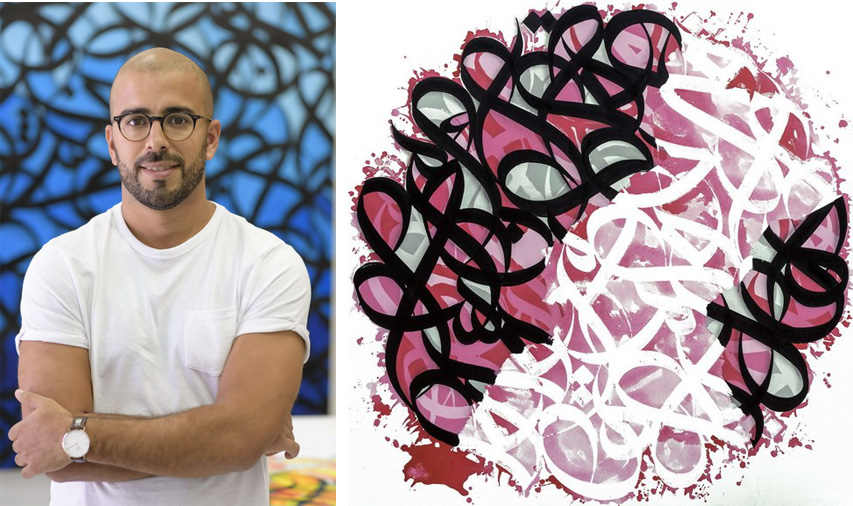 About The Artist
For more than ten years, eL Seed has been using art as a tool for socio-political articulation. By carefully conducting philosophical research, the artist creates universal works which bring societies, cultures, and generations together. eL Seed explains:
I truly believe that art is a way to open dialogue. I like to think that my artwork can cut through the boundaries that we place between ourselves; whether physical, cultural or linguistic. My exhibition at Lazinc represents a new style of painting, where I am attempting to break down my thought process into layers. It also asks the audience to question the way they think and how much they have been affected by assumption or misconception.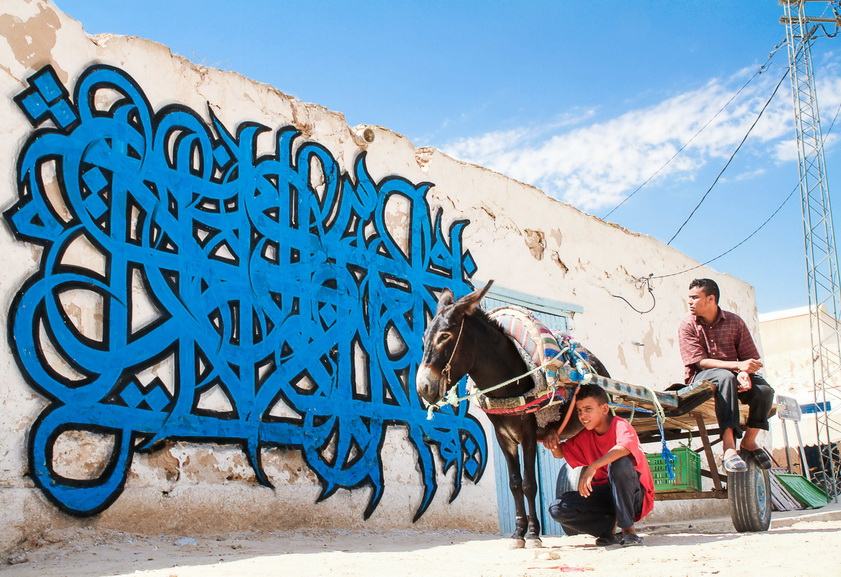 The Exhibition Concept
With the latest acrylic on canvas paintings, el Seed continues to explore the Arabic script by focusing not only on the meaning of certain words but also on their movement. The artist decided to completely strip down the layers of the ancient calligraphy in order to discover his personal tabula rasa.
This concept was introduced by a philosopher John Locke during the 17th century and it argues that at birth the human mind is a complete, but receptive blank space upon which experience inserts knowledge. The artist was governed by this idea so that he can articulate the common preconceptions about the Arabic script and culture.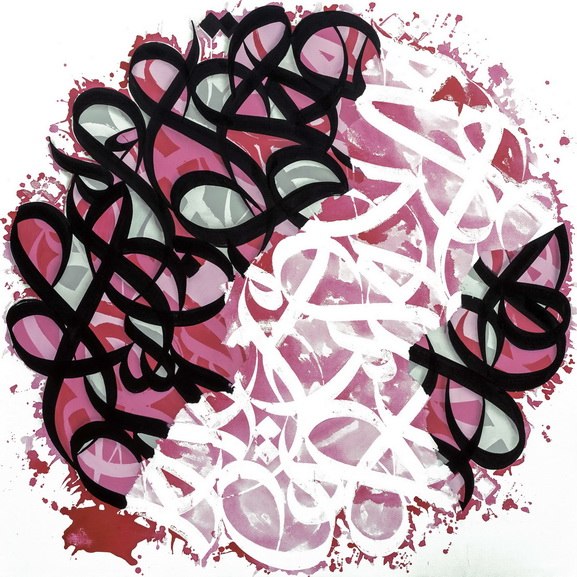 A project of peace, painted across 50 buildings | eL Seed
eL Seed at Lazinc London
This exhibition will be eL Seed's first solo show in the UK and it will show how the artist's thought is developing further with each new project. Furthermore, with this particular series, he is proposing a sort of participation meaning that the audience will be able to immerse themselves in the calligraphic experience and investigate their own assumptions and preconceptions about Arabic culture.
Tabula Rasa will be on display at Lazinc gallery in London from 25 January until 9 March 2019.
Featured image: eL Seed - Perception, Cairo Egypt. Courtesy the artist and Lazinc.