The contemporary world has become suffocated with images depicting every possible segment of human life. Due to constant reproductions, those images seem to lose their context and become easily replaced meaning that the experiences became instantaneous and that concepts of past, present and the future became flexible.
The artist Elad Lassry explores the archival, vintage, usually modernist and pop culture heritage in order to find new ways of storytelling through images. With his latest series, Lassry plunges deeper into the investigation of the contemporary nature of our perception and the notion of the image; those works will be featured in his upcoming exhibition at 303 Gallery.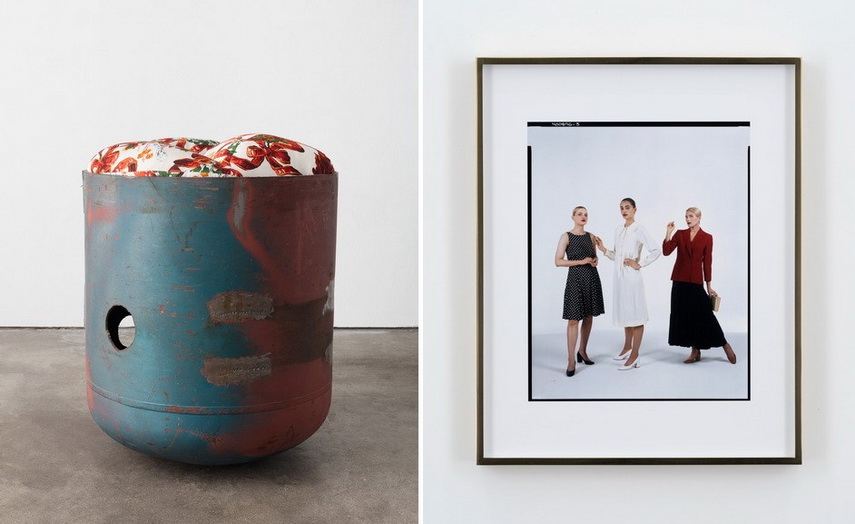 The Dissemination of Images
In order to understand his starting point, it is important to state that Elad Lassry studied film at the California Institute of the Arts and he earned an MFA from the University of Southern California. By fusing still and motion pictures, the artist creates complex narratives centered on historical images and myths of history; Lassry is referring to his pictures as units meaning that he produces archival artifacts which enable the photography to expand to other fields.
It seems that this destabilization of the medium makes his practice hybrid and implicates artistic strategies of appropriation, re-contextualization, and finally dissemination of images.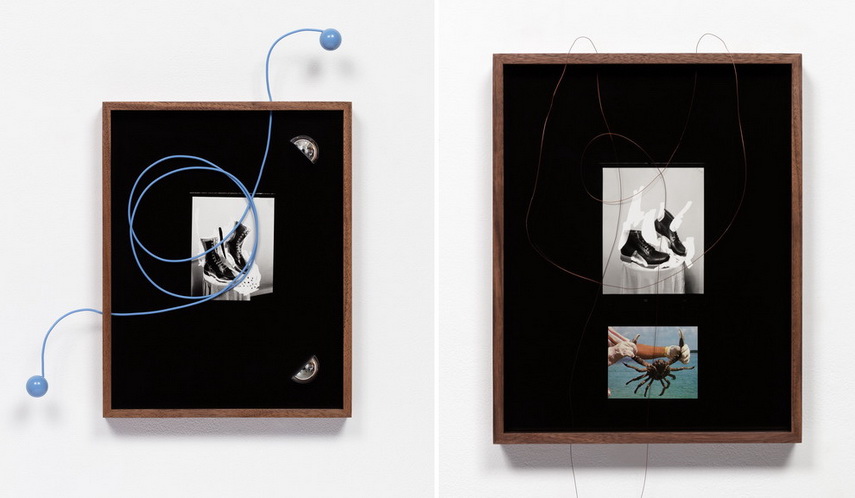 The Installment
For this particular exhibition, 303 Gallery will show Elad Lassry photographs and sculptures; black and white photos of ski sets and boots which suggest signs of erasure or intervention, and fragments of imaginary fashion shoot will be contrasted with a several discarded hollow air compressors made of polyester fiber gestures.
The photographs of boots are decorated with steel and followed by images of sea life. On the other hand, piles of carpet will serve as markers, aimed to interrupt sightlines for viewing the photographs.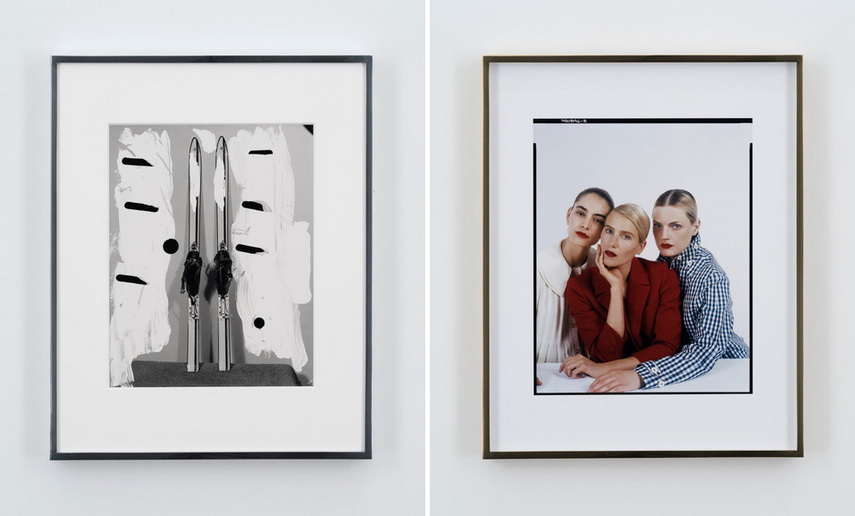 Elad Lassry at 303 Gallery
Elad Lassry's work questions whether a picture can have dimension, whether an object can be flat in the digital surrounding. In general, the artist uses the image as an ambiguous signifier, an entity of free associations in which each layer interacts with another. By focusing on the unlimited potential of these interactions, Lassry articulates wider an array of social and cultural implications.
Elad Lassry will be on display at 303 Gallery in New York from 1 March until 6 April 2019.
Featured image: Elad Lassry - Untitled (Assignment 96-B2), 2018. Fiber print, aluminum frame, 20 1/4 x 16 3/8 inches (51.4 x 41.6 cm) framed. Edition of 3. © Elad Lassry, courtesy of 303 Gallery, New York.