Aaron Li-Hill is a contemporary visual artist born in Canada and based in Brooklyn. For his artistic practice Li-Hill employs graffiti, illustration, graphic-design, installation and fine-art painting techniques. The creative versatility of the artists produces astonishing works of art. At the core of his art is the theme of industrial capitalism and it's protrusion in every day life.  The next demonstration of his exceptional talents will be on display at White Walls Project Space from November 8th until December 6th.  The exhibit Electric Currents and Mortal Wounds will display works fully packed with the artist's signature active lines and energetic forms. It is an exploration into his notion of the Western view on foreign cultures and technology's effect on a global scale.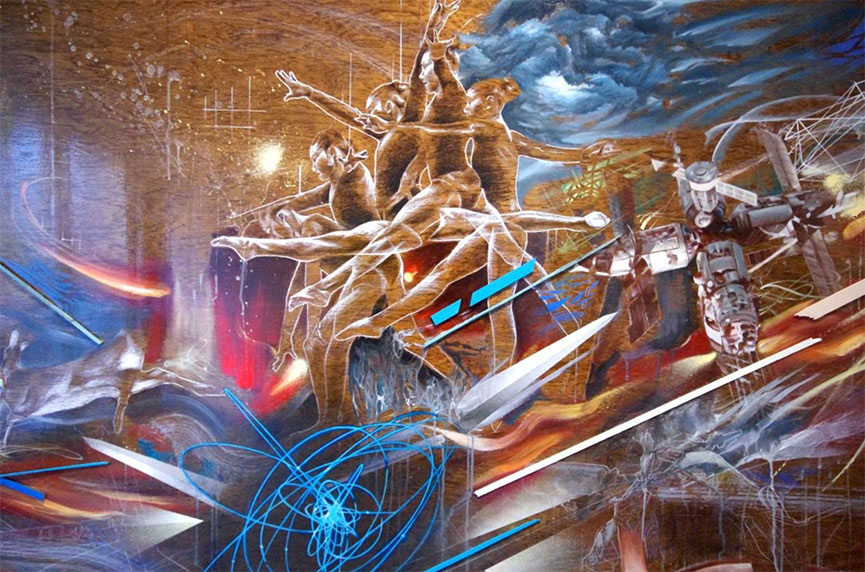 Aaron Li-Hill's Art
Aaron Li-Hill's work attempts to decipher the complexities of the rapid development in our modern age. Through the western gaze Li-Hill points to the devastating effects of capitalist culture on the individual psyche, his work serves as a template for the ramifications felt on a global scale. The work mirrors the perception of the westerner attempting to comprehend, disentangle and redress. Born out of suppression, it becomes a manifestation portraying the skewed image of the imprint our culture has globally. To create these complex images Li-Hill blurs the lines between the imposed disciplines of the art world such as graffiti, graphic design, painting and drawing to disrupt the concepts of what is considered high- and lowbrow art. Through the storm of imagery and density there is also a beauty that surfaces from this fragile balance. Inspired by the precariousness of the work on the street, ephemerality is injected into the core of the work, furthering its unsettling nature.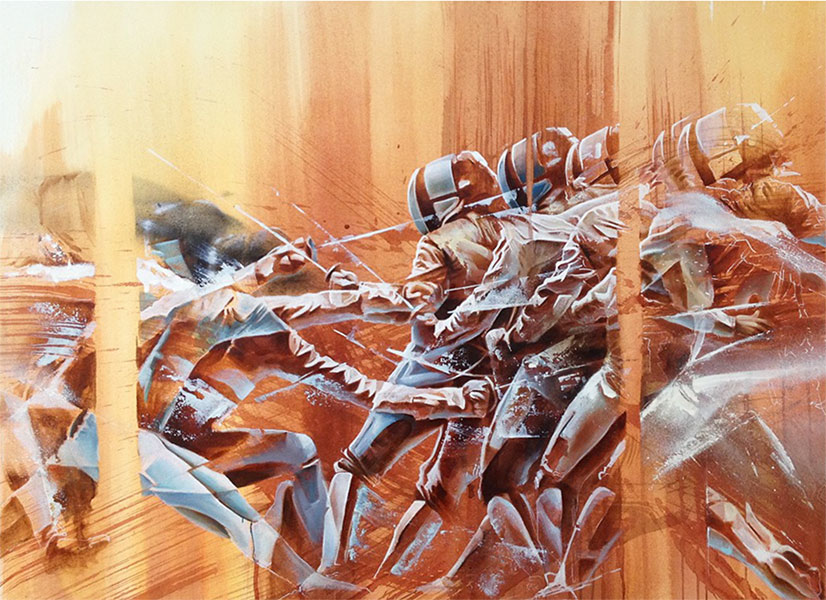 This is Aaron Li-Hill
With a background in graffiti and mural painting and a degree in Fine Arts, Aaron Li-Hill's works range from smaller multiples to enormous murals that explore industrialization, scientific breakthrough, man versus nature and information saturation. He incorporates found objects and unconventional materials to structure complex multi-layered pieces that are as aesthetic as they are thought provoking. Li-Hill possesses a BFA from OCAD and has travelled and shown in countries such as Australia, Thailand, Myanmar, Mexico and China.  He has had works shown in such national institutions as the National Gallery of Victoria, The Art Gallery of Ontario and the Portsmouth Museum of Art in New Hampshire.
To never miss an exhibition at White Walls and Shooting Gallery sign up to My Widewalls.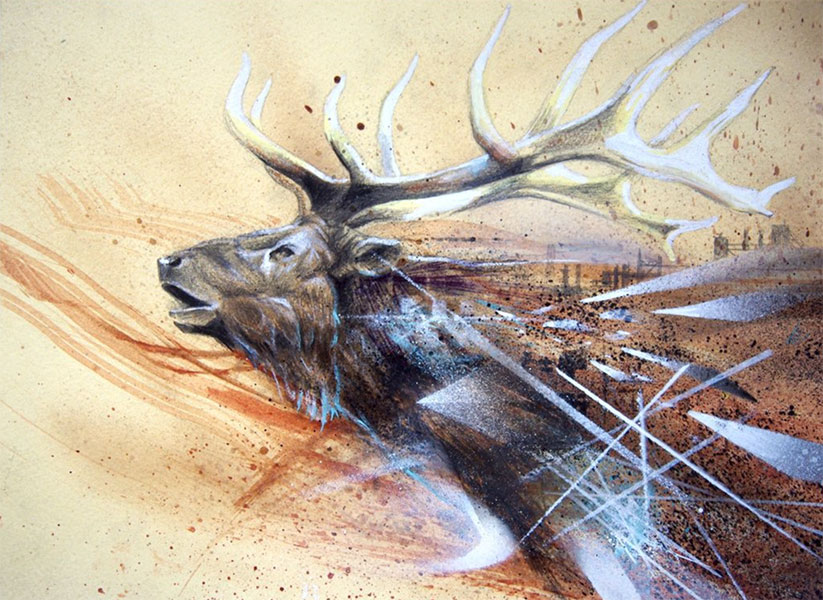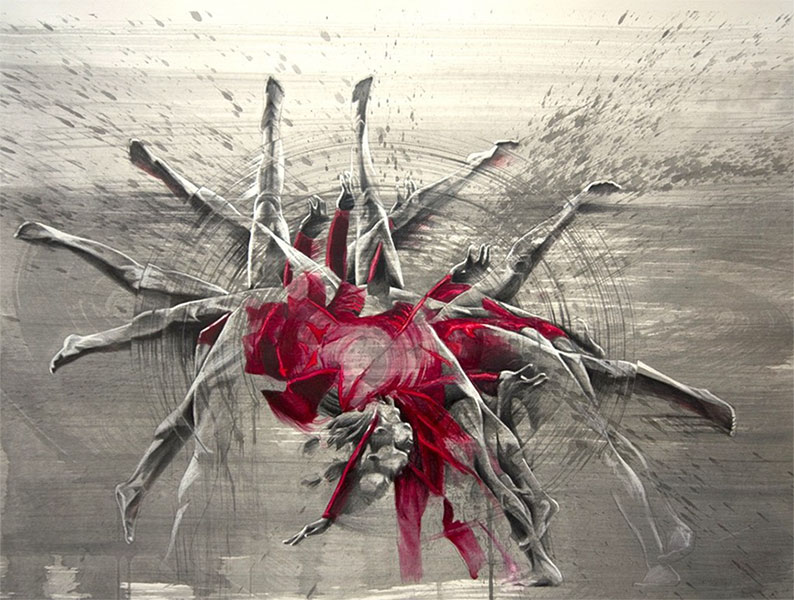 Images retrieved from: li-hill.com