There are different types of censorships of art. And, censorship is a very common practice in contemporary art. There is no need for a person (a censor) who prohibits the creation of a piece of art to name such a practice as an act of censorship. As we said, censorship can operate in different ways. Sometimes it is very difficult to identify it as well. Since there are soft and hard models of censorship, we could make a list of at least dozens types of censorships. Someone would even name art market rules as possible acts leading to (auto)censorship, since many artists need to "adjust" their art in order to survive on the market. Still, one of the most common types of suppression is the online censorship of art (speaking about the suppression of the freedom of art expression, we should take Ai Weiwei or Tania Bruguera as examples). It' also quite difficult to identify it, but recently there have been numerous good examples of tackling this problem. The Electronic Frontier Foundation developed one of the best methods for fighting online censorship of art.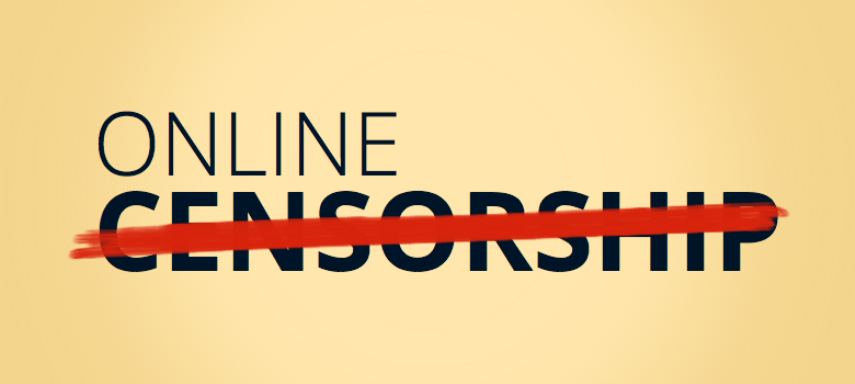 Online Censorship of Art
Freedom of artistic expression is one of the most important legal norms for all artists, no matter where they come from, what is their style, approach or technique. Censorship cannot be justified if a piece of art does not promote violence, hatred or extremism. Still, it is an omnipresent practice. With development of digital technology, Internet became one of the places where acts of censorships became common practice. This is particularly the case with social media sites. For example, Facebook has deleted pictures of artworks by people like Kate Durbin and Erika Ordosgoitto. It has blocked users like Frédéric Durand-Baïssas for sharing paintings including Gustave Courbet's L'Origine du Monde. Although there has always been nudity in art, it seems that the majority of social media sites' rules and norms automatically lead to, what easily be labeled, as online censorship. For example, if you post a picture of Courbet's L'Origine du Monde, you are not threatening privacy of any individual, nor you promote violence or hatred. Pictures of art pieces are public good (if they're credited properly), and there is no need to delate them. Still, it happens quite often; however, there are always solutions, and just recently, the Electronic Frontier Foundation launched a new site that invites people to privately report instances of censorship.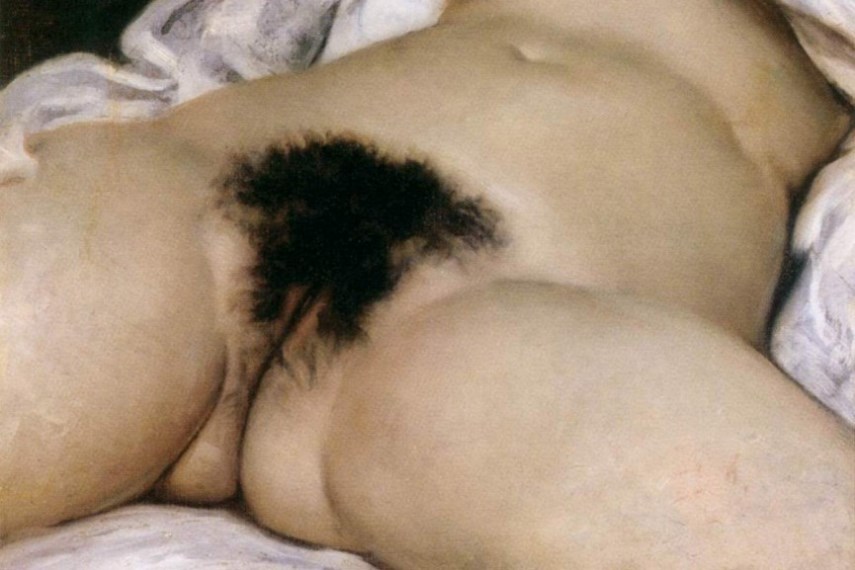 The Electronic Frontier Foundation
The Electronic Frontier Foundation is the leading nonprofit organization defending civil liberties in the digital world. Founded in 1990, Electronic Frontier Foundation champions user privacy, free expression, and innovation through impact litigation, policy analysis, grassroots activism, and technology development. The Foundation works to ensure that rights and freedoms are enhanced and protected as our use of technology grows. After many cases of online censorships, the EFF launched a new site called Online Censorship. Created with Visualizing Impact, the website invites people to privately report instances of censorship not just on Facebook, but also on Twitter, Flickr, YouTube, Instagram, and Google+.  After receiving a report, the EFF then studies the data to understand what gets censored, why, and how it affects people around the world.
Fighting Online Censorship
There are always different ways to fight online censorship. Some people created Facebook group entitled Artists Against Art Censorship, that also records every instance of censorship; but, this is not enough. EFF Director for International Freedom of Expression Jillian York developed the idea for the project with Visualizing Impact CEO Ramzi Jaber in 2012, after Facebook removed a link to a pro-Palestinian song that Coldplay published on its band page. The post received more than 7,000 comments, but it disappeared after thousands of users reported it as abusive. Although, it's not visual art, it's still art. So, in case you see a case of online censorship, do not try to resolve the problem on your own, but, report it at online censorship site.
Featured Image: Shutterstock (courtesy of wired.co.uk). All Images used for illustrative purposes only.