It's not easy to define Elena Mazzi's artistic practice in few words. Actually, a definition is usually something that confine thoughts and ideas in a corner. It would rather be more appropriate to talk about an open process for her artistic view, which unfolds a background of interests regarding public art, visual anthropology and relational art.
Elena Mazzi is not just an artist. She is a walker artist and a traveler. She is someone who is very bound to the territory in which she is working on, experiencing the place, analysing its history, and, most of all, creating a dialogue with the people that are living within it. She is able to feel a place, finding the issues that affect it.
The artwork is usually the last part of the whole process that has led to it. Consequently, the final exhibition is a visual narration and an archival selection of all the materials and the experiences she has got, in order to make her research alive.
In this interview, we deeply conversed about her artistic approach, her methodology, her notion of public art, and her thoughts about the art market.
Scroll down for the interview.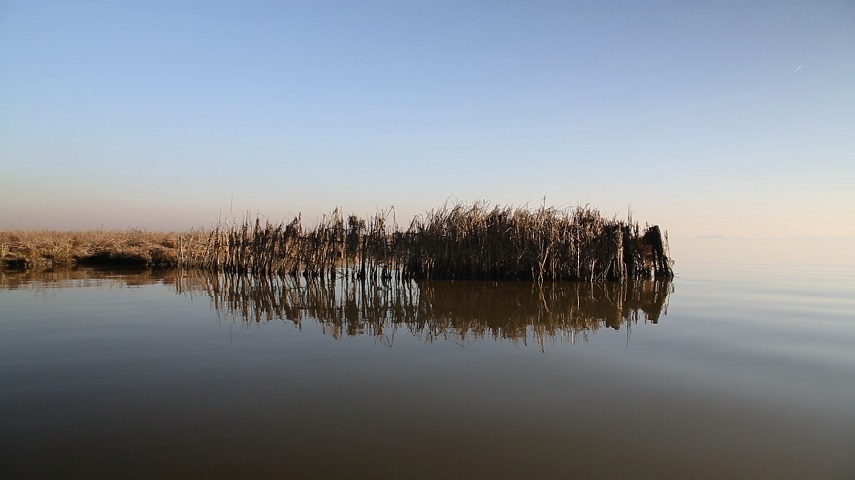 The Artistic Approach
Giada Pellicari: Your artistic practice can be meant as an interwenement between visual art and anthropology applied to a specific territory. Could you explain your artistic methodology and how you choose where to intervene?
Elena Mazzi: The interest for a specific area, or for a specific culture comes from the reality I live and I experience. It's a need I had since I was very young: understanding the places that I was visiting, and getting deeply into them. Usually, this happens by discovering the place with the people living within it. To better explain, it is how the human being perceives the surrounding place and decides to operate in it, making a change. This action is almost always determined by either a political or a social necessity, which could be a period of distress or crisis.
How do people react from a top-down approach imposed on their land? What are their needs and how do they find out strategies to face different situations? For instance, I am talking about Berlusconi's new town operation in L'Aquila after the 2009 earthquake; or Benetton's displacement of Mapuche community in Patagonia; the mass tourism impact on Venice; the gentrification phenomenon operated by big corporations in San Francisco. I am quoting some of the cases studies that I have been analysing during the past years.
The territory is always the most important thing in my practice. I strongly believe in site-specific projects, they help me on getting deeper in my analysis. In my opinion, site-specific practices are able to capture life.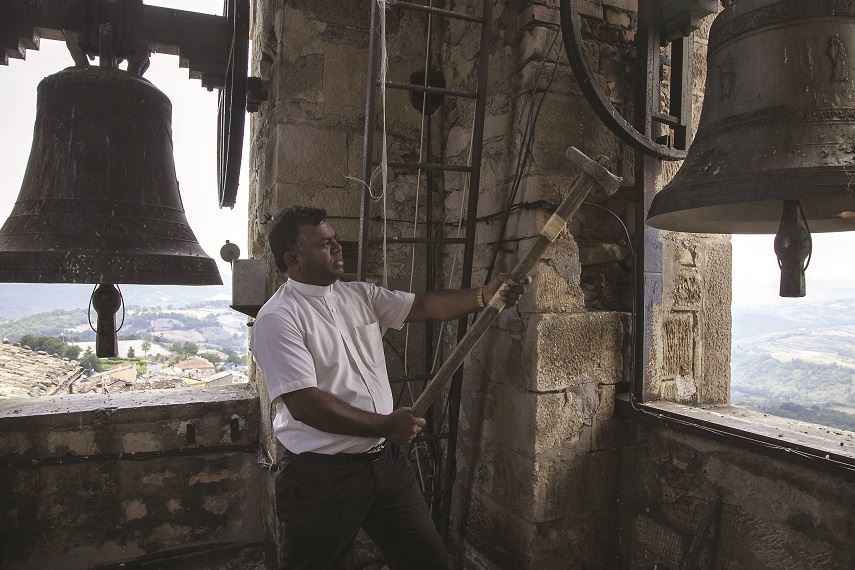 G.P: What I've always found interesting in your work is how you relate with the local communities, usually inviting them to be part of the artistic process. This way of working has already been defined by Susanne Lacy as "new genre public art", which I think is the best way to work towards the public art phenomenon. What is the role of people and of the social sphere within your works? How do the audience respond to your approach?
E.M: Basically, what I do is to take time to listen to people's needs, trying to give shape and form to their necessity. I have to say that I love listening to people, I've always loved to. Because of these long time listening sessions, generally people understand that I am focused on their stories. So they trust my interest, and consequently they trust my proposals, where they can face themselves, and their own stories. They are happy to share them in a new way, helping me in translating them into a poetical work.
I think site-specificity is not represented only by a place, but also by the people who know and use that particular space. This is why I find it so interesting to create a dialogue with people. I think one of the most interesting things in life is to learn something new from another person. I strongly believe in the practice of learning by doing. I think new visions rise most of the time by being in dialogue with other people. The power of dialogue is never-ending. However, dialogue is also unpredictable, it might not work as you expect. For example, in a context of a performance, this could create problems. But for me, this is a fundamental and interesting part of the work. Human beings are not perfect. Art is not perfect. I reject the idea of perfection in visual art, or to say it in another way: perfection can also come from imperfection.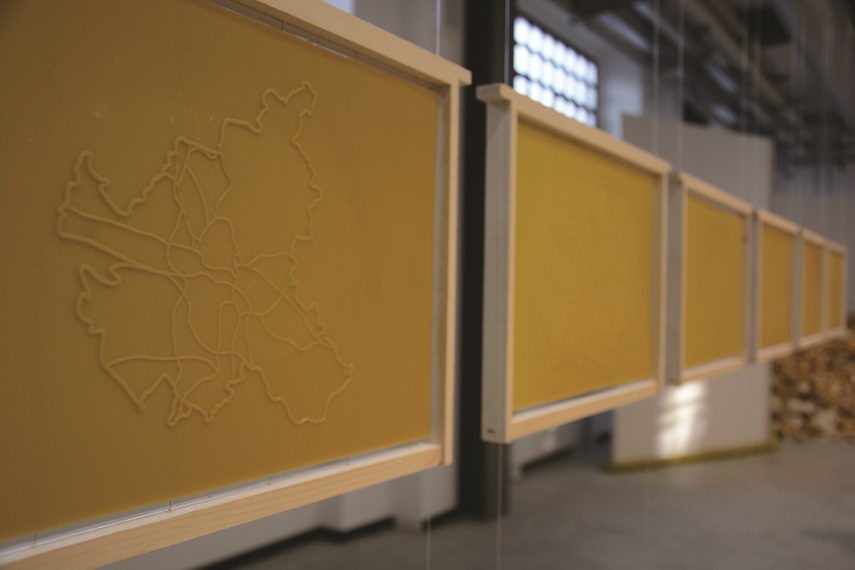 Performance, Research and the Archival Impulse
G.P: I recognize an archival impulse in your artistic practice, which borns from an exchange between a research and a performative part. Exploring the territory and walking within a place is also part of the process. When your works are exposed in an exhibition context, they are usually displayed with some artist books that you make, together with documents, literary and anthropology references, but also natural elements that become part of your visual archive. Is the visual archive the best way for you to exhibit the whole research that you made, and the performative process? How do you relate with the work of curators?
E.M: I wouldn't call it the best way; I would call it a required way. As you correctly said, exploring, walking, researching are important parts of my work, and sometimes I think this parts cannot be hidden to the spectator. Sometimes, these becomes the work of art itself, not in the form of mere documentation, but, instead, under the form of artist books (which can take very different forms). By the way, I am trying to keep this part of my work as much synthetic as possible, focusing on the visual aspect of it. In some cases, I used the text of curators as a complementary part of the work, working with him/her to translate it in the narrative form. What I always do is to avoid the presentation of the entire material collected during a performance. I re-shape the material, which becomes almost another work, another side of the project. To exhibit means also to select. The selection has to be made carefully, and it is often shaped for the space in question.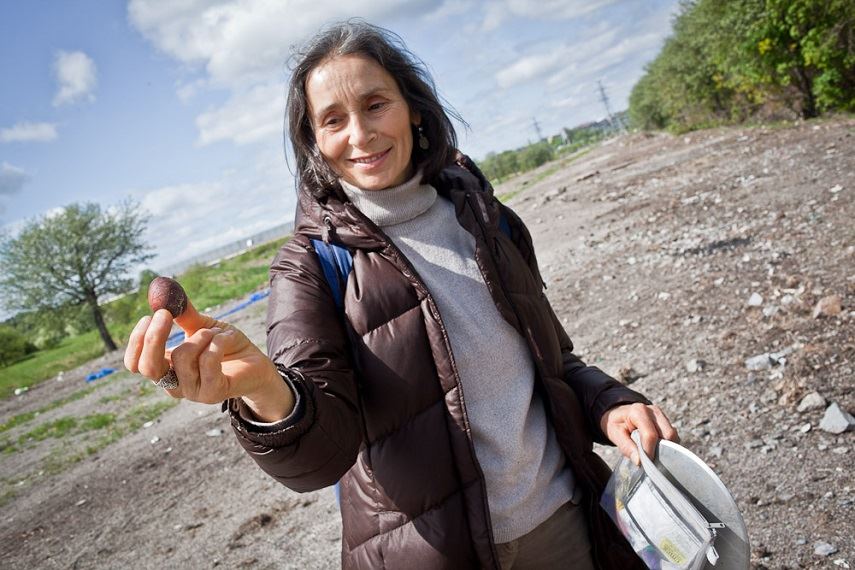 L'Aquila and Venice
G.P: You are an artist that is able to make tangible the open injuries of a local environment, working with the voids opened up by social or environmental catastrophies. I am referring in particular to the work that you made after the terrible earthquake at L'Aquila, which can be seen as a starting point of this approach, but also to Reflecting Venice that you have exhibited both in Venice and on the occasion of the Istanbul Biennial. Can you explain these artworks and this approach a bit more? Is this a method to try to cure, from an artistic point of view, some issues?
E.M: My in-depth research have been towards two separate locations. L'Aquila in Italy was parallel to Fittja in Sweden (a satellite city of Stockholm), and it had the will to explore the relationship between architecture and the social sphere. There, I compared the post-earthquake reconstruction of the new towns planned by Silvio Berlusconi in L'Aquila (2009) and in the surrounding area with the new suburban satellite towns built during the Sixties in the surrounding suburbs of Stockholm. The top-down approach to the design of the residential neighborhoods is dramatically contrasted with the residents' own bottom-up efforts to transform the public space into social space. The satellite cities of Stockholm, originally designed following the architectural principles of Le Corbusier, have evolved into segregated neighborhoods with predominantly immigrant populations, while the new suburbs in L'Aquila even lack basic public services.
It was not only a theoretical research, I indeed experienced the earthquake myself, and I shared everyday life in a new-built town together with local people. This allowed me to get familiar with the places I was investigating. Furthermore, to have such a personal experience of the city was fundamental to the development of my own practice, and it remains the starting point of my research methodology. This project intended to investigate the topic of democracy, an endangered concept now in Italy. The "new town" research has been a useful case-study in the comparison between the notion of democracy in two different contexts; especially those in which Italy pretends to look at the Swedish model, while simultaneously ignoring even the basic everyday life gestures of social, economic and cultural conditions of political self-determination.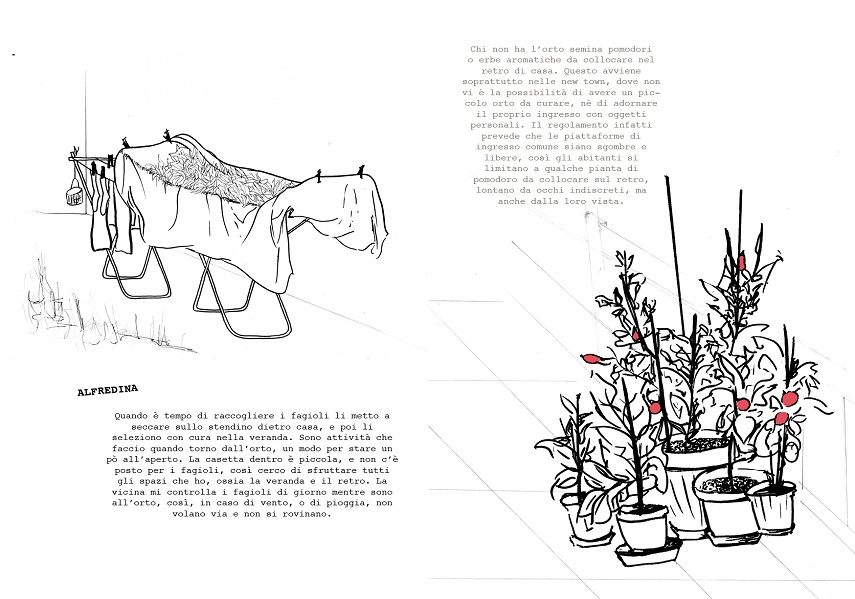 After that project, I started another long research, Reflecting Venice, investigating the possibility of responding to the increase of environmental issues affecting Venice during the last years. The kind of interdisciplinary experiment that Reflecting Venice seeks to create is one that highly values responsible artistic practice. This includes deeper analysis of environmental issues in the region, along with the intention of understanding and ultimately remedying them, particularly with the 'unstable' territory of the Venetian Lagoon. Reflecting Venice began with the collaboration of Isomorph, a company based nearby Udine, Italy, that it is specialized in environmental physics, as well as the development of innovative energy systems. Specifically, the project refers to the prototype of Linear Mirror, a system of mirrors that focus and reflect sunlight onto a single panel, quoting Archimeds. This process, ultimately, powers a boiler that produces thermal energy at a considerably low cost.
The Linear Mirror prototype aims to create an extensive network of relationships and dialogues within Venice that incorporates a diversity of people, laws, and economic systems. In fact, it operates on a specific area of the Venetian territory: Murano island. Known on a global scale for its hand-made glass production, today the island is facing a gradual transformation. While it remains a precious historical and cultural heritage, it conversely displays a fetishized representation of international mass tourism.
In Murano island, I focused my attention on the peculiar technique of engraving on mirrors. This is a typical local craft tradition that is rapidly being replaced by simpler glass items that are easy to sell to tourists as well as blowing process, spectacular to show throughout planned and organized sessions for tourists. Decorative elements, representing flowers and plants, come from the 17th and 18th centuries. These have been re-elaborated to represent flowers and plants from Venice Lagoon, disappearing because of the pollution, i.e. Inula Chritmoides, Salicornia, Salsola Soda, Limonium Vulgare, Scabiosa Argentea. These new drawings, created in collaborations with Murano's masters, have been directly addressed and portrayed on the Linear Mirror.
The installation, born from an exchange process of tasks and abilities infused with tradition and research, has led to a series of conferences, debates, and walks through polluted areas of Venice, possibly even unknown to the inhabitants themselves, giving life to different artworks (a multiple installation composed by a comic, a recycled-glass shelf, an art science manifesto, and a video, entitled Lacuna. Land of hidden spaces). Thanks to the Linear Mirror, it is possible to link historical tradition and up-to-date scientific research. Moreover, the small local production has had an active participatory role in the making of. This aspect becomes a fundamental step in leading to the collaboration with local companies and industries. Local business men become the first beneficiaries through their involvement in the active process of the project's realization, and they are at the same time commissioners and executors. The two key-elements are methodology and the local context. Thus, I have to say I had a lot of problems in carrying on this research on-site, due to the local policy of the city, more and more addressed to mass-tourism, refusing bottom-up experiments. It has been a great experience to work together with local artisans, but I cannot say the same for the entrepreneurs and politicians in charge.
Since this experience, I have started to see Science field as a new perspective to deal with for my practice, as a good tool to generate new awareness.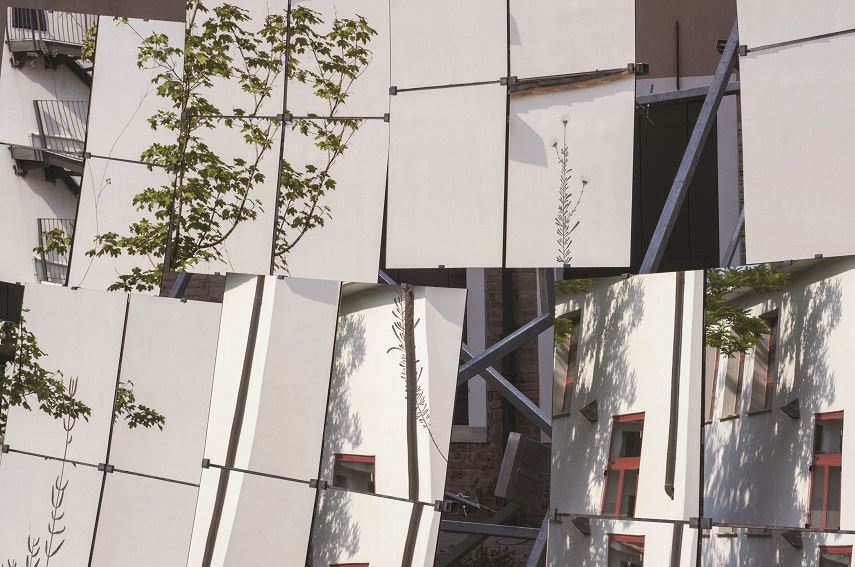 The relation with the Art Market
G.P: How do galleries and institutions relate to your works? What do you think about the role of art today and its connection with the art market system?
E.M: No-profit institutions have always appreciated my work, and I like to work with/for museums, no-profit organizations and institutions in general. With galleries it is different, probably because they think my work is not easy to sell. Clearly, if we compare my work with many others, we see that this is true. But, if we really think about it, this is an odd sentence in itself: after having sold Joseph Beuys, Marina Abramovic, Gordon Matta-Clark, and entire generations of artists professing the anti-materia, are we still thinking that an artwork is more saleable than another one? I would rather focus on the quality of the work and the artist. I am looking for a gallerist who wish to take the risk, to invest in the thinking, in the effort, in the strength of the artist and his/her work, instead of how beautiful, fashion, saleable it is. I am looking for a gallerist to dialogue with.
Plans for the Future
G.P: I know that you are currently attending a residency programme in Bruxelles. Could you tell us more about what you are working on right now and your plans for the future?
E.M: I am in residency at Musumeci Contemporary (Ex-Arte Contemporanea BXL), researching on a new challenge. Here, I am working with Enrica Camporesi, a cultural operator who studied Arabic language and focused on social theatre, now based in Belgium. We shared common knowledge in the last eight years, experiencing visual cultures from different point of views, both practical and theoretical, coming from various backgrounds.
Now, we want to carry on a project focused on the role of the oral witness from both a theoretical and performative point of view, as a moment of re-creation of oneself 's truth as opposed to the pretension of existing historical facts. In particular, considering some political asylum seekers testimonies, we choose to highlight the fragility of the oral witnesses as the main source for declaring or refusing the status of political refugee in today's Europe. The project will be developed through the course of 2016, concluding it with a final exhibition.
In addition, a plan for the future is to complete the project I have beeen working on since the end of 2014, called A fragmented world, which is based on physicist Bruno Giorgini's 'fractures theory' and made in collaboration with Sara Tirelli, a videomaker. Regarding the exhibitions, the upcoming one will be Termoli Prize curated by Anna Daneri, which will take place next February in Termoli town (IT).
Images in the slider: Elena Mazzi, With Ada, 2013, Dolomiti Contemporanee, Ph: Valentina Merzi ; Elena Mazzi, Avanzi, 2015, Ph: Andras Calamandrei, Guilmi. All images courtesy of the artist.