A major force in the resurgence of figurative painting and the revitalization of the portraiture tradition since the 1990s, Elizabeth Peyton is celebrated for her rather intimate and sensible portraits, mostly of celebrities. The very approach to psychologization is what makes her work so different and quite authentic, paying special attention to her subjects' inner state and the very situation in which they are being portrayed.
UCCA will soon present the artist's first solo show in China. Titled Practice, the exhibition will bring together drawings and paintings from her thirty-year-long career, with a particular focus on new work from the past decade.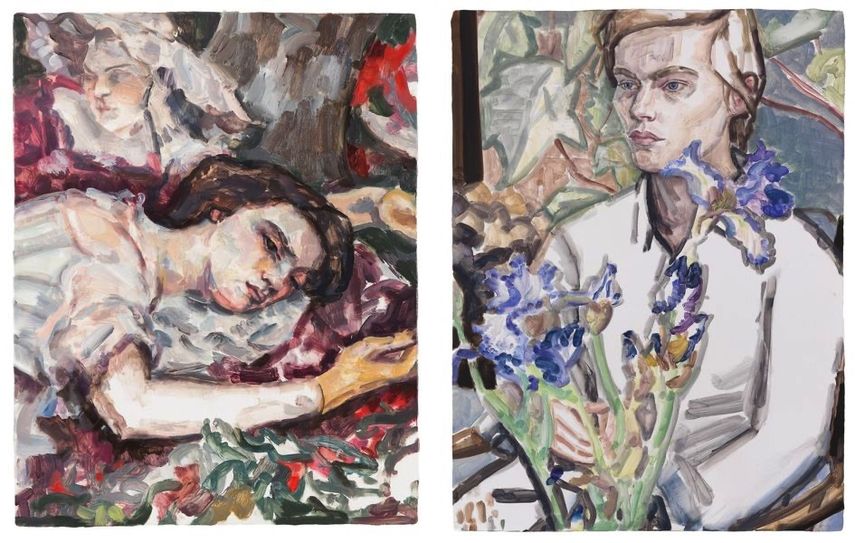 The Practice of Elizabeth Peyton
A leader in contemporary painting's return to figuration in the 1990s, Elizabeth Peyton creates modest-scale, jewel-like paintings that show a deep knowledge of forebears from Édouard Manet and John Singer Sargent to Andy Warhol, while being intimately connected with the culture of late-20th-century America. Comprised of friends, family, and personal heroes, her ever-expanding repertoire of subjects includes Frida Kahlo, Napoleon, Queen Elizabeth II, David Bowie, Angela Merkel, and Yuzuru Hanyu.
In her work, Peyton addresses notions of idolatry and obsession.
A painting of a person can be descriptive, but for me it's about all the things that make up a picture—the feelings, the brushstrokes—more than describing somebody.
She treats each of her subjects with intimacy and sensitivity, reflected in the titles, most of which reveal only the model's first name.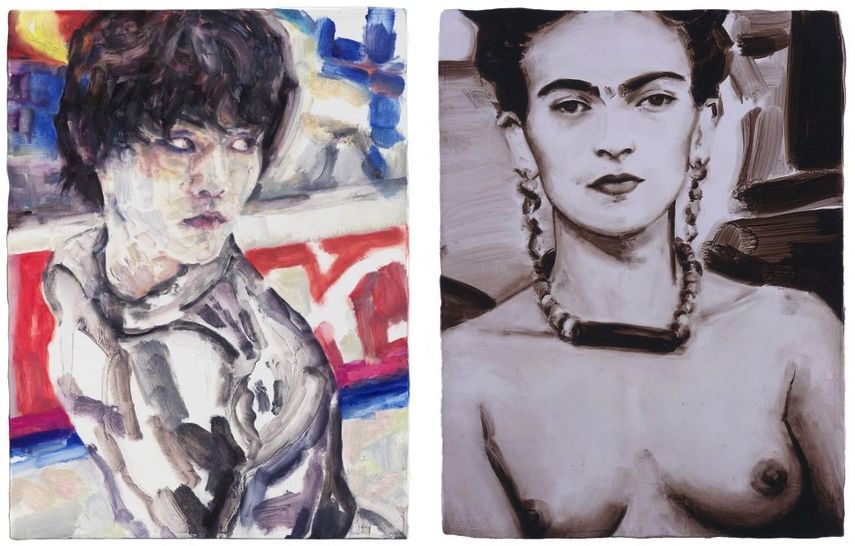 Intimate Depictions
In her process, Peyton uses both published, widely available photographs taken from books, magazines, record covers or music video stills, and her own private photos. Celebrating youth, fame and beauty and exploring love, individuality, beauty and the passing of time, she portrays her subjects in brilliant color and graphic sense.
These fragile-looking oil paintings, drawings and watercolors combine the classicism of the Old Masters with contemporary coolness. Lovingly created with gestural brushstrokes of diluted oil paint, these work explore how art and mass media affect the viewer's emotional and intellectual response to the person depicted.
Elizabeth Peyton Exhibition at UCCA
The exhibition Practice will be on view at UCCA Center for Contemporary Art in Beijing, China, at the Central Gallery from August 15th until November 29th, 2020. It is organized in collaboration with the National Portrait Gallery in London, where Peyton's solo exhibition Aire and Angels was on display from October 2019 to January 2020.
Featured image: Elizabeth Peyton - Twilight, 2009. All images courtesy of UCCA.