ZEIT KUNST NIEDERÖSTERREICH is organizing Elizabeth von Samsonow exhibition titled Transplants. Introducing a whole new body of knowledge into art practice, von Samsonow will present sculptures at the exhibition organized by ZEIT KUNST NIEDERÖSTERREICH, as well as other works that are product of the artist's deep philosophical, curatorial and artistic investigations of the complex relationships between language, body and observers. By presenting her sculptures, von Samsonow involves in a quite unique process of re-negotiating and re-mapping of the boundaries between bodies (as sculpture) and observers. By doing so, von Samsonow is actively involved in the process of moving the boundaries of contemporary sculpture practice, with strong elements of conceptual art movement and installation art visible in her art.
The Art of Elizabeth von Samsonow
Elizabeth von Samsonow lives and works in Vienna and Hadres (Lower Austria), and she is not only an artist, but a philosopher as well. She works, among many other things, as Professor for Philosophical and Historical Anthropology at the Academy of Fine Arts in Vienna. Von Samsonow is a member of GEDOK Munich and has been exhibiting and curating shows internationally. Among many things she is focused on in her work, we would underline her research on the relationship between Art and Religion in the past and present, a theory and history of the perception of women as well as female identification, sacral androgyny and the modern dissolution of the self. From the early 1990s, she has been committed to exploring bodies, the nature of materials, their character as apparatuses, and their affective qualities. However, even more, in the 1980s, von Samsonow became interested in the issues such as self-perception, the position of women in media and politics, in the notion of materiality. Her recent works radicalize "geosophical" and ecological considerations manifest in a number of performances artist conducted all over Europe.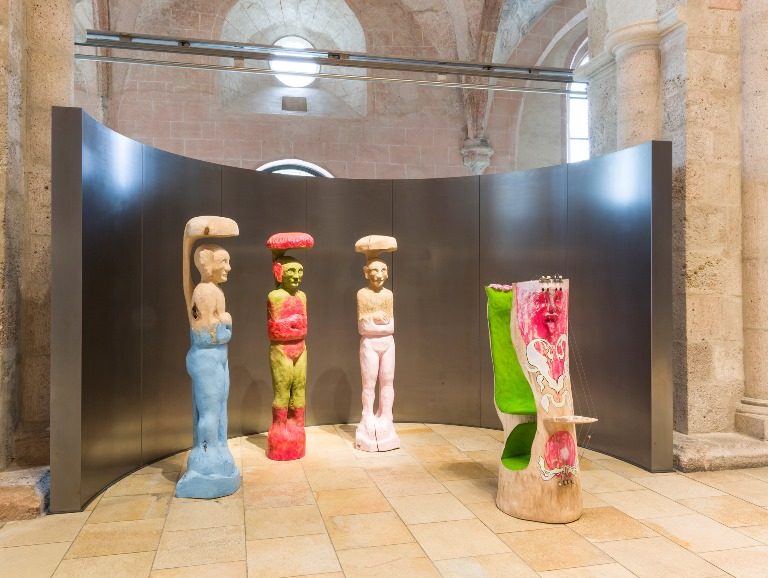 Transplants
The exhibition organized by ZEIT KUNST NIEDERÖSTERREICH titled Transplants juxtaposes sound-sculptural and bio-plastic workgroups of the Samsonow Transplant Orchestra from the last six years and a performative archive (1991–2016) integrated into the show. There will be an opportunity for each visitor to interact with works, and to examine the artist's rich body of work. The show will take place at a Dominican Church, in which Carl Pruscha designed an "architecture" perfectly corresponding with the artist's sculptures. A new work was especially created for the exhibition in this space – it's Labor des Endo-/Exo- Korpus (Laboratory of the Endo-/Exo-Corpus, 2016), a giant sound installation suggesting a readjustment of plastic-synaesthetic perception, spanning from the "informed" material of sculptures to sound as a dematerialization and expansion of the body. Von Samsonow's sculptures are usually made of laden, while the sculptures presenting female figures (Mary Magdalene, Ariadne, Electra) are mostly presented in the context of performances and processions in the public realm.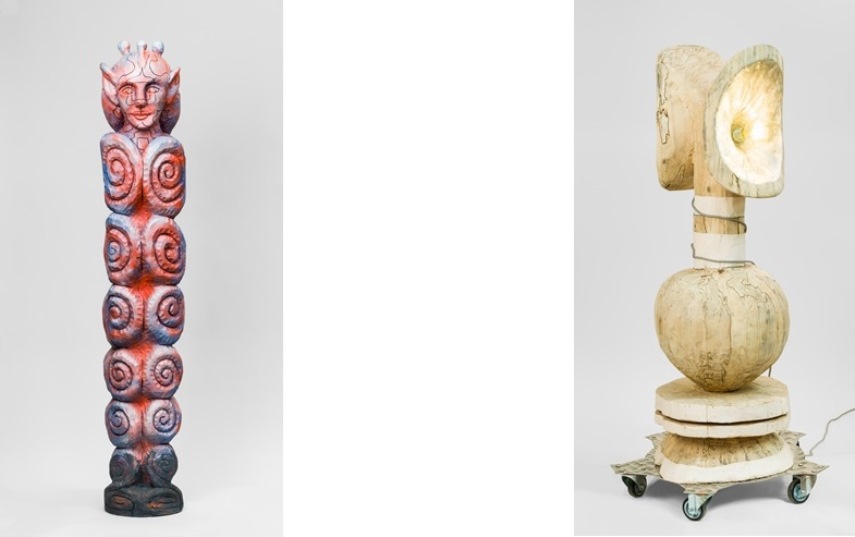 Elizabeth von Samsonow exhibition organized by ZEIT KUNST NIEDERÖSTERREICH
The Elizabeth von Samsonow exhibition is curated by Felicitas Thun-Hohenstein. The show will be accompanied by a comprehensive catalogue with texts by Boyan Manchev, Suzana Milevska, Ebadur Rahman, Alexandra Schantl, Lisa Stuckey, Felicitas Thun-Hohenstein, and Karl Heinz Wagner. Organized by ZEIT KUNST NIEDERÖSTERREICH, the exhibition takes place at Dominican Church in Krems, Austria, from June 5 to October 16, 2016. The opening reception is scheduled for Saturday, June 4, 2016, 7 pm.
Featured Image: Elisabeth von Samsonow - Momus, 2011. Technik Linde, Acryl, Filzstift. Foto Sophie Thun. All Images courtesy of ZEIT KUNST NIEDERÖSTERREICH.