For the citizens of many French and European cities, every day there's an Ella and Pitr show. Sometimes you see them and sometimes you don't, the adorable, romantic characters created by the duo, as they cover walls, school yards, train wagons, even entire rooftops. That's to say they're grand, in size and in meaning, as they are slowly but surely finding a home across the continent - and beyond. For the first time on the United States soil, the artists will present their whimsical works within a gallery space and will paint a mural for the occasion of The Silence of the Slippers After the Rain exhibition, hosted by Chicago's acclaimed Vertical Gallery.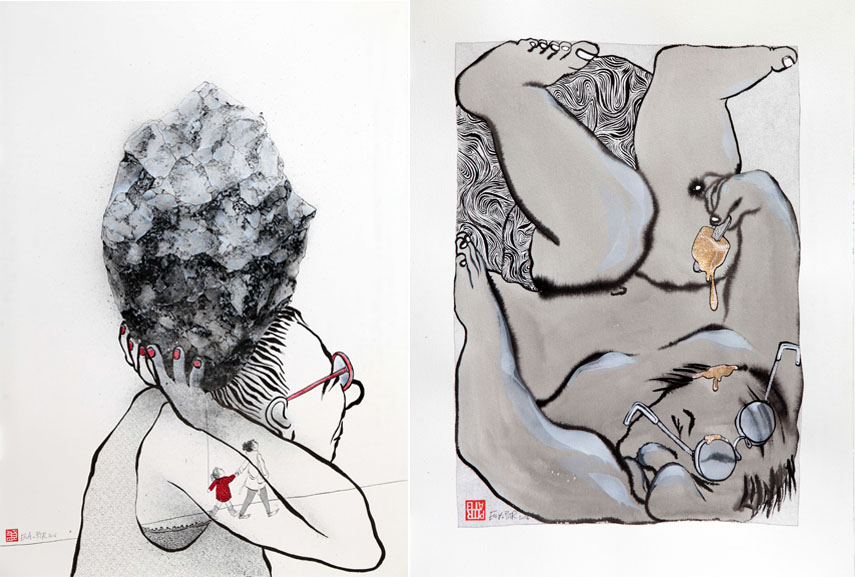 The Silence of the Slippers After the Rain
For Ella and Pitr, who have been working for over a decade now, the space in which they paint gets observed as the new habitat for their peculiar characters. These surfaces become a kind of a box, or a container that keeps them "trapped" inside, be it a house façade, a flat roof or building walls. Their "people" often look exhausted, at unease, in deep thoughts or even sleep as they lie larger than life and make us wonder what their story is. Sometimes they're happy, playful, hopeful and free, like proper reflections of society. The emotional impact of Ella and Pitr's works don't escape us on a smaller scale either, as their characters only happen to live in a more confined space this time round.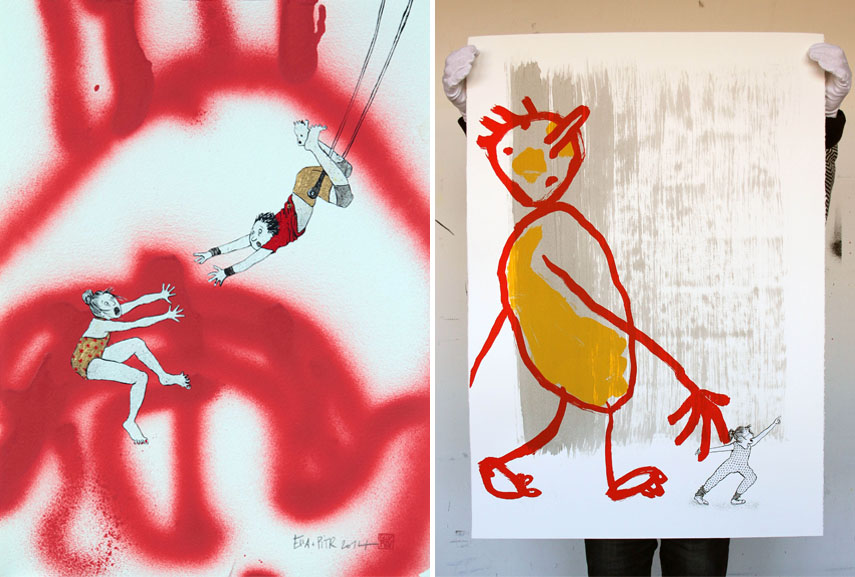 Poetry on the Walls
Apart from their gigantic people, Ella and Pitr are known for their magnificent optical illusions that embellish abandoned spaces. Their anamorphic murals transform the ruins into intriguing playgrounds, making us look twice at their work, because it just seems too real to be true. The walls they paint over already have a rich history, and their vibrant artworks only add more value to it all. Many of these pieces can be found across vacant buildings in their hometown of Saint-Étienne, where their initiative was also made possible by the city council. They usually consist of old-fashioned frames spreading across different levels and walls, and as such they become an interactive playground as well!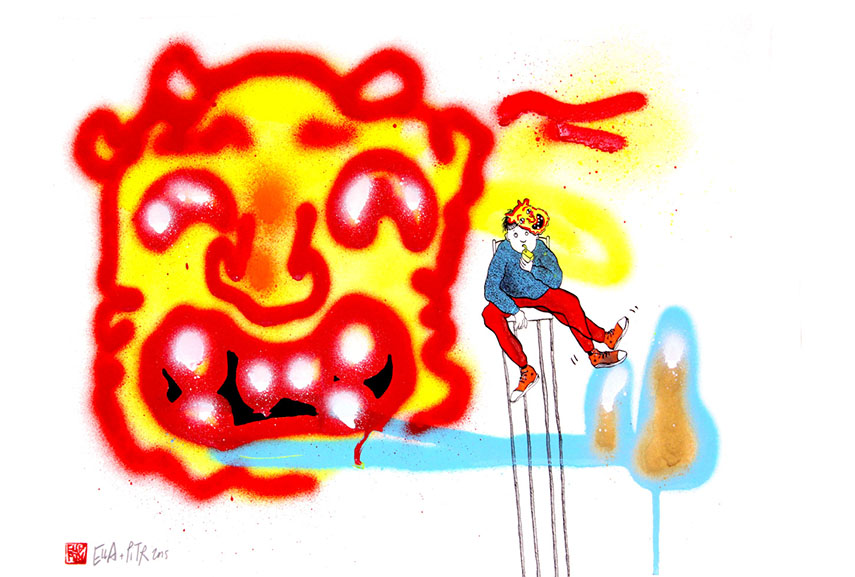 Ella and Pitr Show at Vertical Gallery
There are many adjectives we can use to describe the art of Ella and Pitr, because they surely are one of the most creative and innovative artists working in urban art today. Their works are never boring and they never seize to amaze us as they take us to a special new world within our own, where anything is possible. Le Silence Des Pantoufles Après La Pluie (The Silence of the Slippers After the Rain), an exhibition of works by Ella and Pitr, will be on view at Vertical Gallery in Chicago, USA, between June 4 and 25, 2016. The opening reception is scheduled for June 4, from 6pm to 10pm.
Featured images in slider: Ella and Pitr - Le rouge et la nuit; Les danseuses americaines; Loopera de la lune; La boxeuse a lencre. All images courtesy Vertical Gallery.